Its halloween weekend, and I am excited to eat my kids candy, and take away all the halloween and fall decor around the house.  Being Canadian, our thankgiving is over so we can jump fully into Christmas and not feel bad.  I like to have my presents bought and decorations up early so I can just enjoy the season with less stress.
Do you do anything for grownups for halloween?  My friend growing up had a birthday on the 31st so she always threw an amazing party and embaced the theme.
Halloween is all about the candy and the kids, but what about the grown ups? If you have a friend who needs a delicious treat but deserves more than a tiny box of medicore chocolates you should check out the deliciously sinful products at Cococo chocolatiers.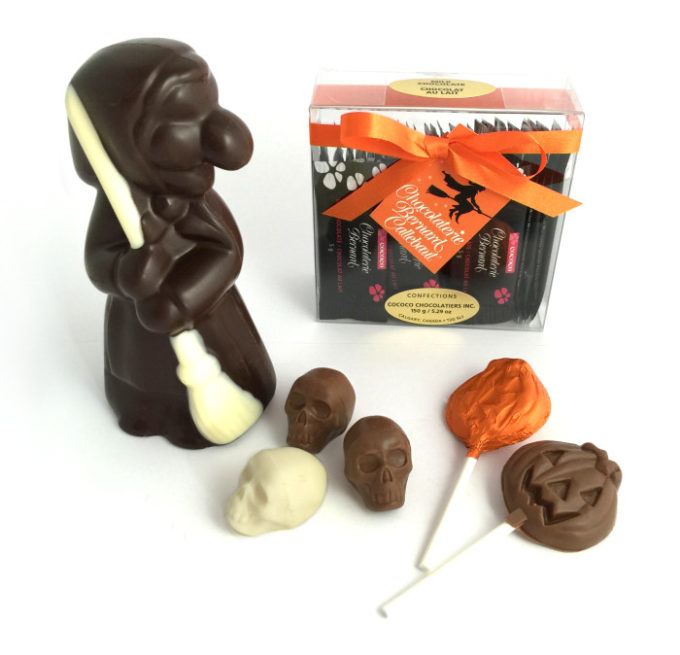 Chocolate Witches, Chocolate Wafers, Chocolate Skulls, Pumpkin shaped lollipops, and bars of delicious chocolate are all available online and at Calgary stores.  Pick some up today for your weekend halloween events.
GIVEAWAY:
Do you want to win a box of Halloween Chocolates?  Tell me what your kids are dressing up as in the comments and you are entered to win! Who doesn't love chocolates?
Here are a few things I am excited about this week:
Happy Halloween!