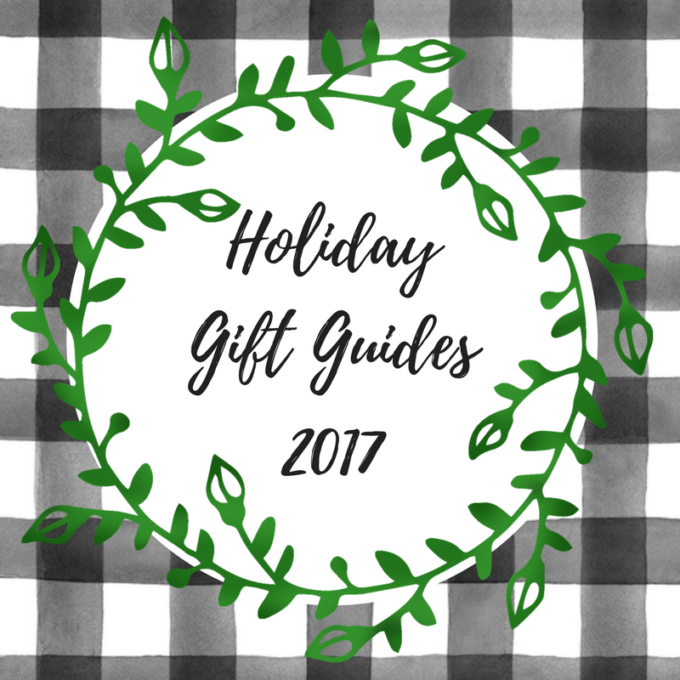 Men can be the hardest people to buy gifts for, so I asked a few men in my life (dad, brothers, husbands, in laws) what they would love to get on Christmas morning.  Here are some of the items that I saw repeated on most of their lists.  The best part is that all are available online, so no need to leave the house to get your gift shopping complete.
Gift Ideas For Men 2017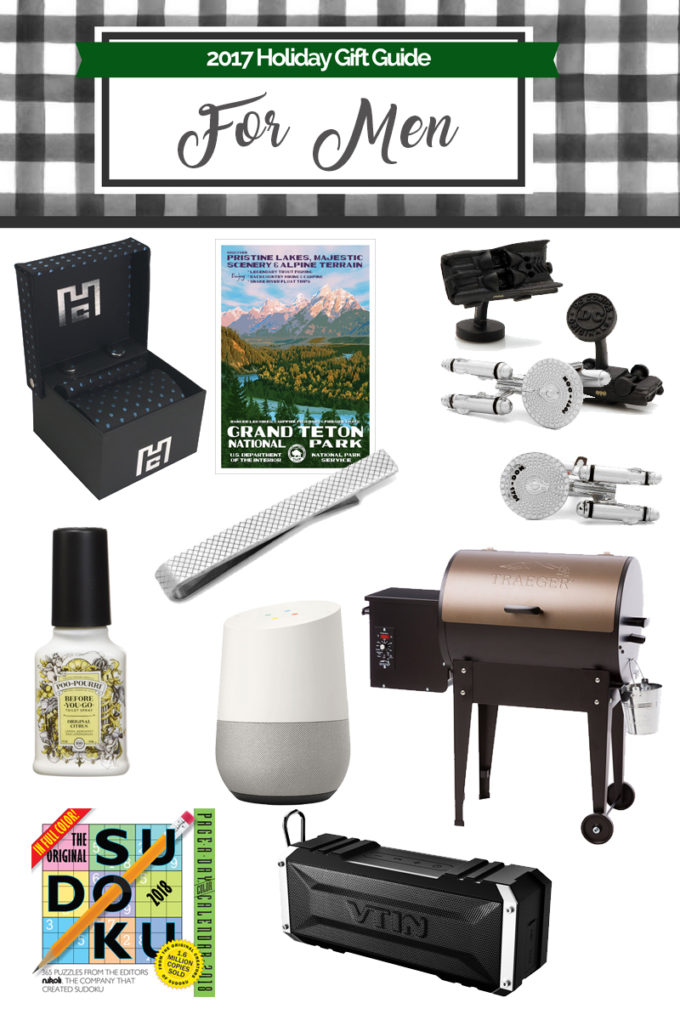 Professionaly Paired: If your man wears a suit, he will look amazing in a matching  regular dress tie, pocket-square and cuff-links. You can purchase invidually, or get an on-the-go box including all 3 items for $59 from Clarence Henningham
National Parks Poster: Every outdoors enthusiast has a favorite memory spent in a national park.  A Yellowstone, Teton, and Glacier parks sign (my top picks) or any other of these well-designed posters would look great in any room – from an office, den, or man cave movie area.  $30. Pop in a frame or make your own poster hanging frame.
Tiebar and Cufflinks – For the hard to shop for man, you can get classy cufflinks in a subtle nod to their favorite hobby from Cufflinks.com.  Sports fans can get logos of their favorite team, or even leather from a ball used in the game! Add some personality to a suit work uniform! (Grid Tie Bar // Batmobile Cuffs // Startrek Starship Enterprise Cuffs)
Poo-pourri – its funny, it actually works, and sometimes you just need it.
Google Home  – Parenting in the internet age can be awesome.  How many times do your kids ask you to "search it up" when they ask you a question? The google home is really intuituve so you don't need to talk like a robot for it to understand you.  Best tech gift ever.
Trager Grill – The most manly of man gifts.  A grill.  The Trager is a classic and will last forever, use it to grill meat or to cook pizzas.  Better yet, he will probably do most of the cooking if he can use this!
Daily Calendar – Add some fun in your day – from Origami to sudoku a calendar is a perfect stocking stuffer you can enjoy all year round! My favorites are from Workman publishing and can be found in most book stores or big box stores.
Waterproof Bluetooth Speaker  – Whether he enjoys fishing, camping, hunting, or singing in the shower, a waterproof bluetooth speaker is the way to listen to music or podcasts while out and about. This speaker is really durable and indestructible.
Still need ideas? Check out all the other gift guides for 2017 HERE.