What Makes Good Design
When I was in design school there was an introduction to design class that taught us about the basic principles and elements of design. These elements can be applied to any interior, but also to products, graphics, signage, and all things in life. Good design in products (in my humble opinion) means something that functions as great as it looks. Sometimes I want to go back and re-do projects from school with the knowledge I have now (and pinterest to keep things organized – what did we do before that? OH right, tore pictures from magazines and saved them in a file folder). Anyways, enough of that tangent. I found an amazing product that is a great example of good design and I couldn't wait to share it with you – Bath Toys With Good Design.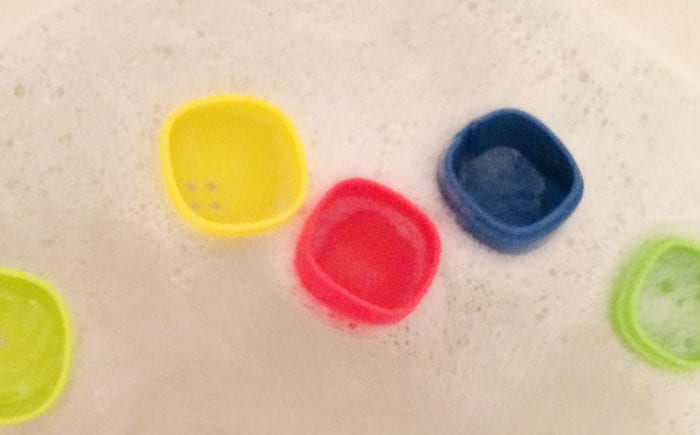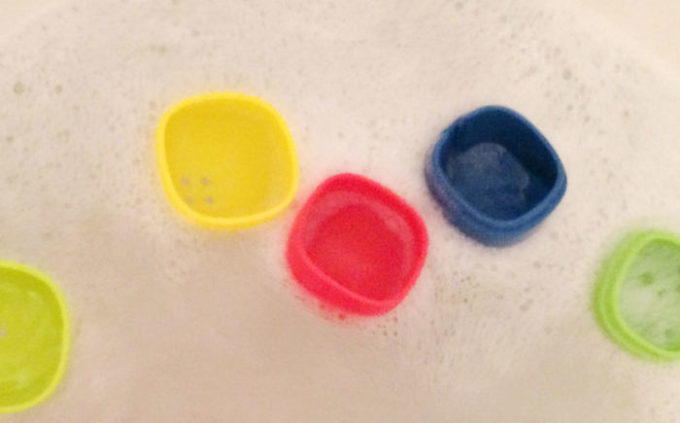 Bath Toys With Good Design
Bath toys seem simple enough, but have you ever had black stuff squeeze out of your kids toys? Yeah, that is mold. Its gross, and in small quantities in might not be dangerous, but do you really want to risk it? My kids love bath time and its such a fun time full of toys and activities and no screens. These interchangeable bath animals have drain holes for the kids to play with and the top and bottom pieces are interchangeable. Perfect to play with, but also perfect to the toys mold free. For a deep clean the colorful animal bath toys are dishwasher safe (they are also PVC, BPW and Phthalate free). The come in a set of 4 – blue whale, red octopus, green seal and a yellow crab.
The Ubbi Interchangeable Bath Toys are available at Oyaco (here).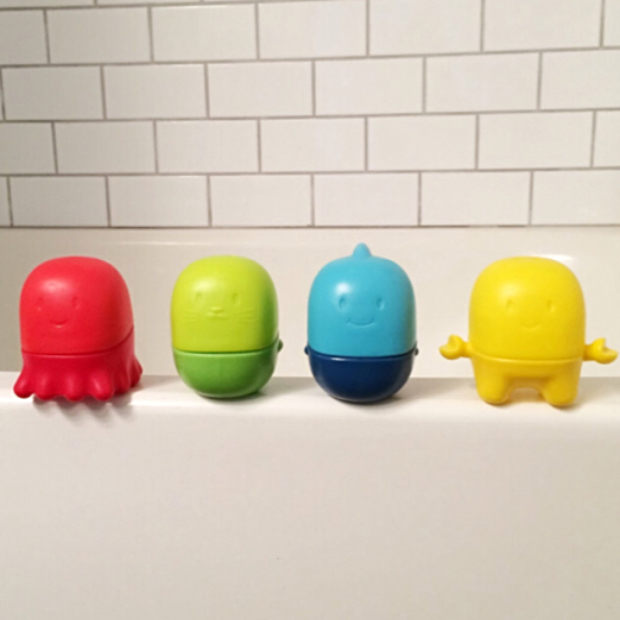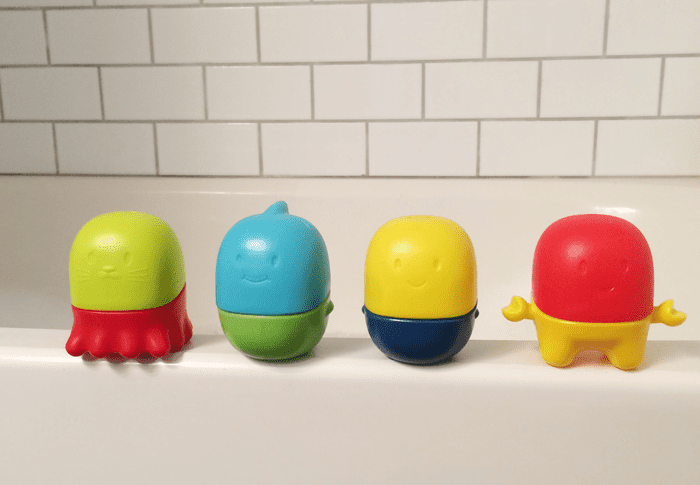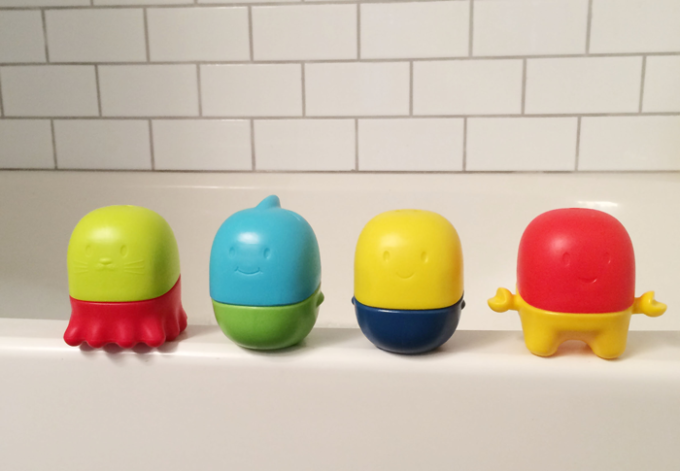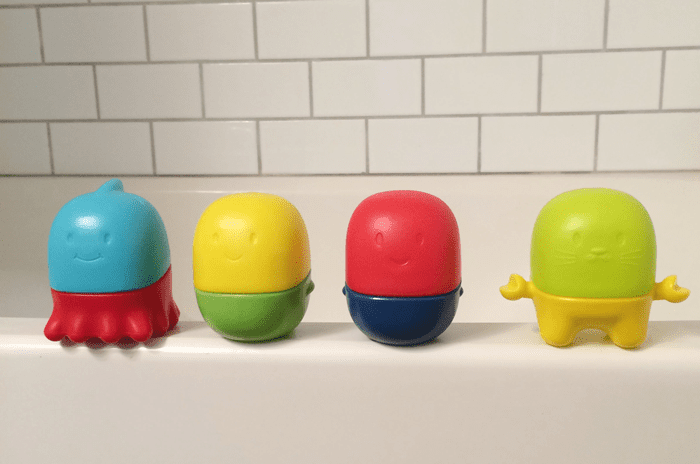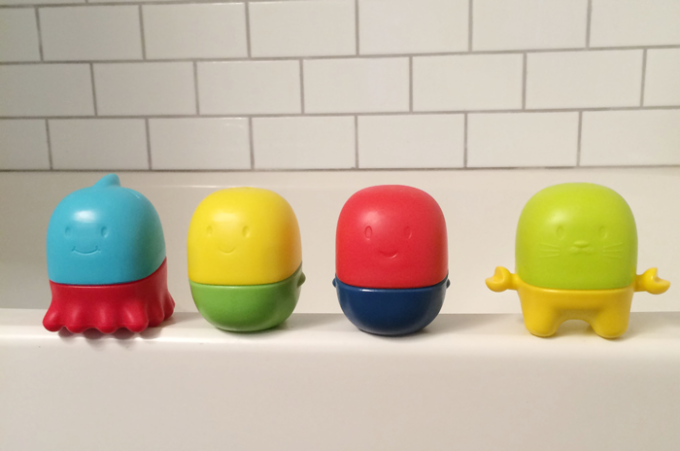 Bathroom Renovations
For the past few months we have been retiling both upstairs bathrooms in our house (the white subway tile you see here is the updated version). We did the work ourselves (we meaning my husband did the installing while I cut tile and otherwise kept the kids away from him) which also means that it took forever. While the finished result is amazing it has left the entire family sharing a bath tub and shower for months. I know, you are thinking #firstworldproblems and for the most part it was fine. The only issues became when I took a bath. You see, I love a good bath. And the kids bath tub is shallow so I can't really soak in it and the ledges are pretty thin so the toys always end up inside the tub. You can see where this is going. I began a hunt for a storage solution. Enter the Ubbi Bath Toy Organizer.
The Ubbi Bath Toy Organizer is pretty simple and yet amazing at the same time. It extends to reach across any bath tub and has holes on the bottom to drain all the water out. Its simple and cute! The best part is that my kids love to throw the toys into it. Win win!
Check out the Extendable Bath Toy Organizer here!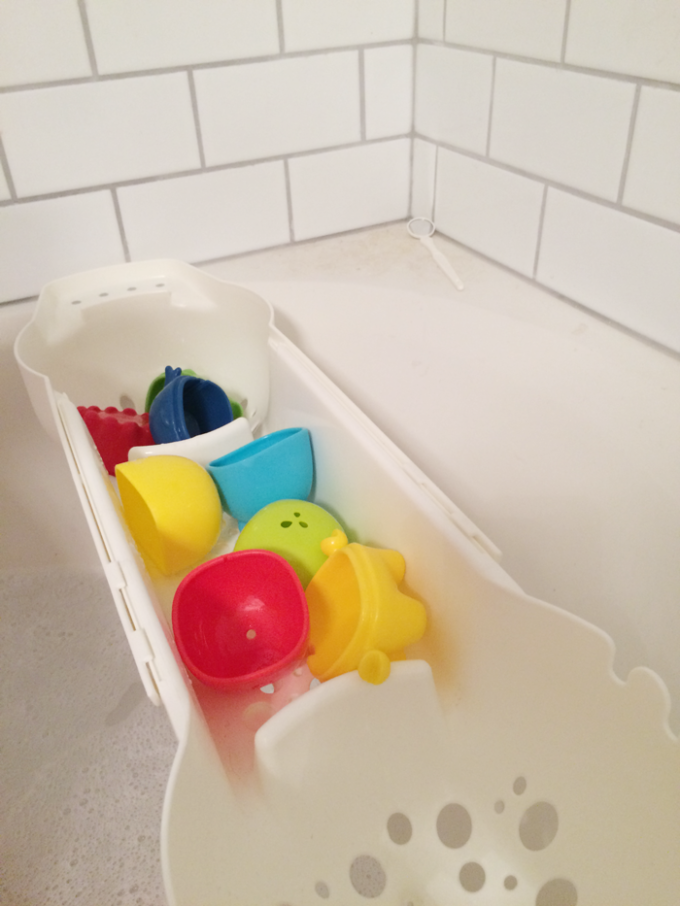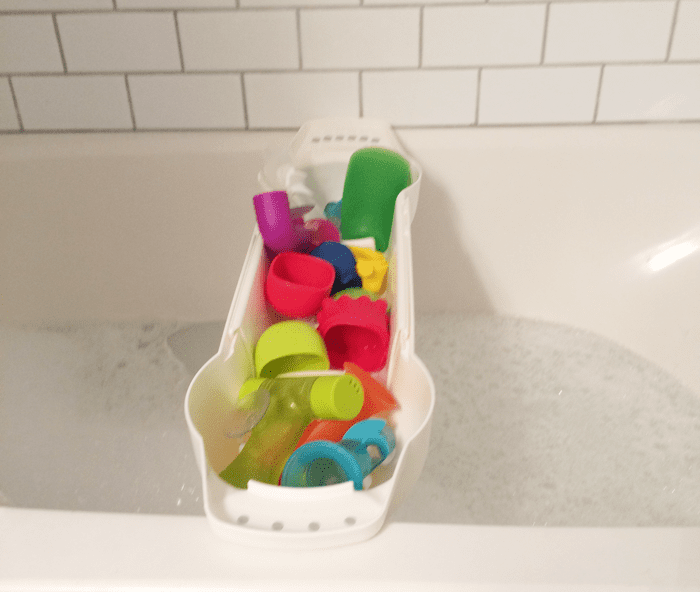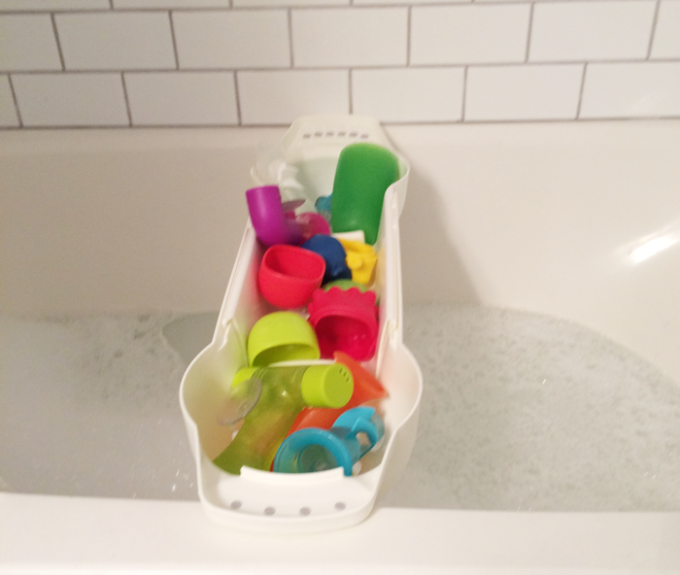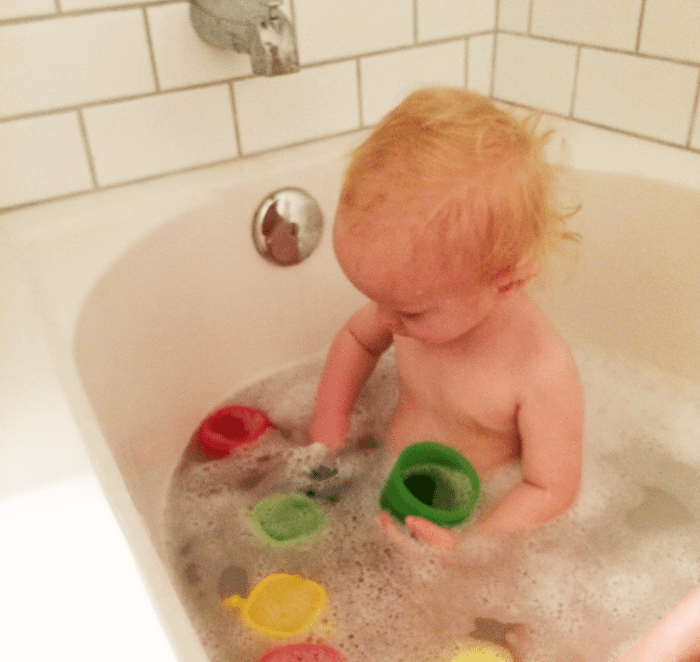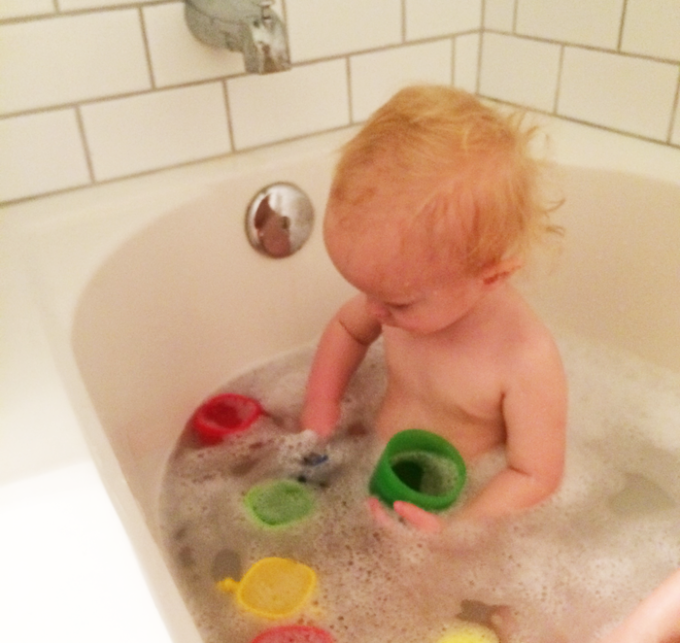 Here is a glamor shot of my sweet chunky little man enjoying his toys.
Tell me, do you get excited about simple things like kids bath toys? I can't be the only one out there.