Social Media is a great way to stay in contact with people, but it has also become a great way to keep up to date on news, information, and funny stories. Who knows, you just might get some inspiration or life lessons along the way. Here are my favorite social media moments of the year.
1. #napsfornenshi – It is rare that a politician makes the news for something that is positive. Unlike Rob Ford, this awesome Canadian Mayor worked day and night during Calgary's June floods to rally the spirits of the citizens and keep them informed.
I'm home. Just a couple of things in the next few tweets before I finally get my #nap4nenshi:

— Naheed Nenshi (@nenshi) June 22, 2013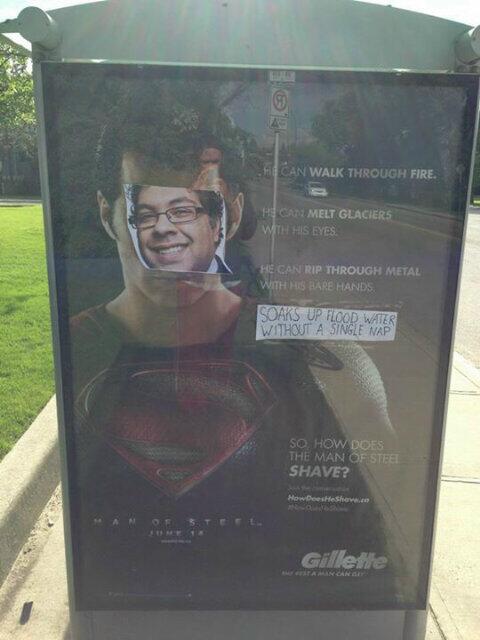 2. #teamelan – One of the producers for The Bachelor is waiting at the airport for a flight back to LA. He begins to live tweet a fellow passenger being rude to the airline staff about getting home in time for Thanksgiving. In order to teach us all to respect other travelers and airline employees that have to work on the holidays, we discover the entire thing was a joke. It had me laughing out loud but it would have been better if it were real. Read the entire story with screen shots HERE.
Our flight is delayed. A woman on here is very upset because she has Thanksgiving plans. She is the only one obviously. Praying for her

— elan gale (@theyearofelan) November 28, 2013
3. #HasJustineLandedYet – Just before boarding her International flight from London to South Africa, Justin Saaco – a social media employee at a very large media company, sent a very ignorant and racist tweet that set the world on fire. Unfortunately for her, she was without access to her twitter account while on the flight and the people paid attention and started to react. By the time she landed and could turn her phone on, we all knew more about her life than she did. She has lost her job (her name was removed from the company website and a statement issued online) and the entire world, including google, was live tweeting her flight status and plane landing. The win of the entire situation was that her name's domain was purchased and redirected to Her account has since been deleted to Aid For Africa.
4. #bringbackmiles @pace_foods – proof that hiring a real person to run your social media is worth every penny. The twitter account for Pace Foods was set up to reply"Grab Southwest By The Bottle" any time the brand was mentioned. A comedian discovered this and starting taking advantage of the situation. The brand asks him to delete his comments, and he screen shots it.
After another employee apparently getting fired for social media misrepresentation, the hashtag #bringbackmiles was trending in order to save Miles his job. This too later came out to be a big joke from a friend, but not until after boxes of salsa began appearing at Kyle's home. Social media halariaty at its best, with a lesson for the rest of us as well. Sign up for twitter if only to have control of your company name. Read it in order Here.
5. #hmvxfactorfiring – this one may have escaped your memory since it happened way back in January. HMV had to seriously cut back employee numbers and didn't revoke the unpaid interns access to the social media accounts. The live tweeting of the mass firing was entertaining and sad at the same time.
What was your favorite social media moment of the year? Anything I missed? If these are moments you missed, be sure to go back and read them.