Breakfast
I am not a big breakfast lover.  I am good with something really simple, like a bagel and a banana. I have to try to think of things for my kids, so they get a good breakfast.  Lately, my son has been begging for toast each morning for breakfast.  He asks for a different toppings and has also ventured into combinations.  His latest was chocolate and jam.  As much as I love that he is eating, I want to at least make sure its not total sugar. I figure its better than eating nothing at all.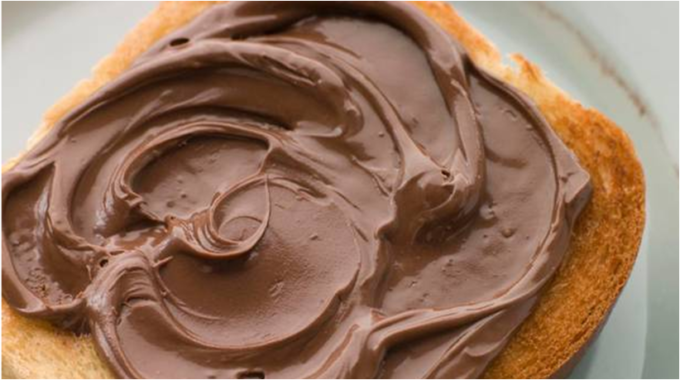 I was shopping at our new target that JUST opened this week, and was so curious to see this new chocolate spread, Chocolate Cream Cheese from Philidelphia.  It was all sold out, but I managed to get the last one (it was hidden behind another flavor).  With Chocolate Philly you get the dairy goodness of Philly plus the deliciousness of pure milk chocolate – with half the sugar and calories (per 1 tbsp. serving) of the other guys.
Breakfast In Bed
Did you get breakfast in bed for Mothers Day?  Maybe it's time to make it happen.  Philly Chocolate has come with a cool idea to help you get breakfast in bed. Chocolate Philly has a Facebook Breakfast in Bed "Likes" Challenge

Here's how it works:
Post a Facebook status update that goes something like "If I get 20 likes my honey is going to serve me breakfast in bed with Chocolate Philly!  I need your help!"
Your awesome friends will send some likes your way and before you know it you've got yourself breakfast in bed!
When your loved one serves you that delicious Chocolate Philly breakfast in bed take a picture and share it on the Philadelphia Cream Cheese Facebook page!
Talk about peer pressure working to your advantage!  And to help with the challenge, starting May 21st you will be able to download a coupon for the new Philly Chocolate from their Facebook page


Have you seen the Philly Chocolate in the stores yet?  What would you make with it?  I am dreaming of french toast, a chocolate cheesecake, or brownies.  YUMMM.