Calgary Thai Food
I had heard talk of a little Thai place in Eau Claire called Jackie's Thai. Thai food is one of my favourites so the pull to try it was strong enough to make me leave the suburbs and navigate the one-way streets and narrow lanes and construction of downtown Calgary. As I walked through the unfamiliar Eau Claire Market looking for a sign to point me in the right direction I was as first surprised to see Jackie's Thai tucked into a back corner of the food court. My first thought was… "Oh no… food court food… that's never promising." Well I was mistaken! There is so much good about this hidden gem.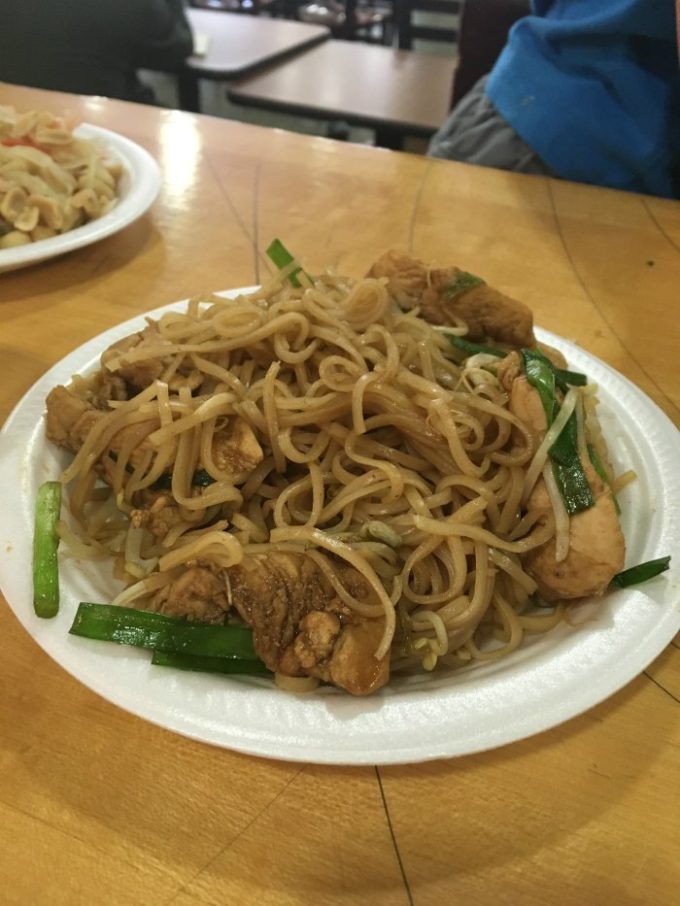 The staff was AMAZING. The lovely lady I talked to was so helpful and excited to share her food with me. She asked if I had allergies and even my spiciness preference. When I told her I was allergy free and liked everything from mild to face numbing hot her eyes light up and you could tell she truly loved being able to share her food with someone. The options were endless! Mild, medium or spicy… you name it they had it. I sampled a lot of options (because why not?!?) I tried a mild yellow curry chicken, Beef Penang, and Thai Herbal Chicken. Each was fresh and had a distinct flavour from the others. Of those three my favourite was the Beef Penang – the meat was cooked properly and had a great texture.
My favourite dish I tried was the Pad Thai. I am a Pad Thai junkie, so no matter what else I try I always have to have some Pad Thai. This was an excellent Pad Thai. It was a mild one, but they offered a nice topping you can add to the dish to determine just how much spice you'd like. Today I wasn't really feeling spicy so I decided to pass on the topping, but it was nice to know that next time if I was in the mood for my spice it was available. My little man was also glad I passed on the topping because then he could help himself to my Pad Thai. That kid loves any Asian noodle dish!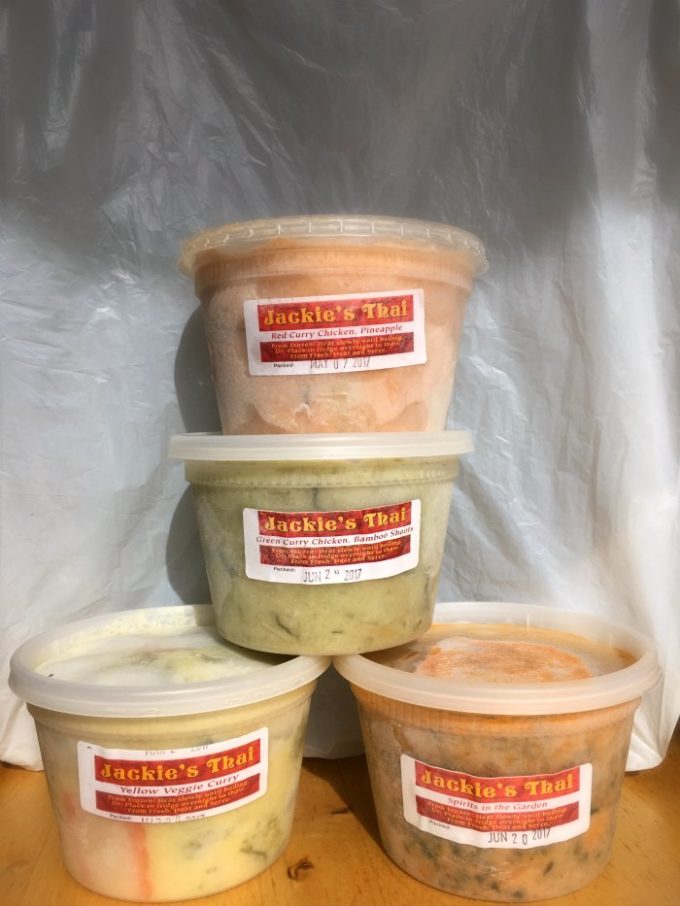 Another real bonus to Jackie's Thai is that they offer frozen dishes that you can take home for later. They have a freezer chalked full of yummy dishes that I was more than happy to bring home and keep on hand for my next Thai food craving. Which let's face it will be in like 3 days! But I know I won't be able to venture downtown all the time I may want to. So it's a real treat to be able to bring some of it home for another day!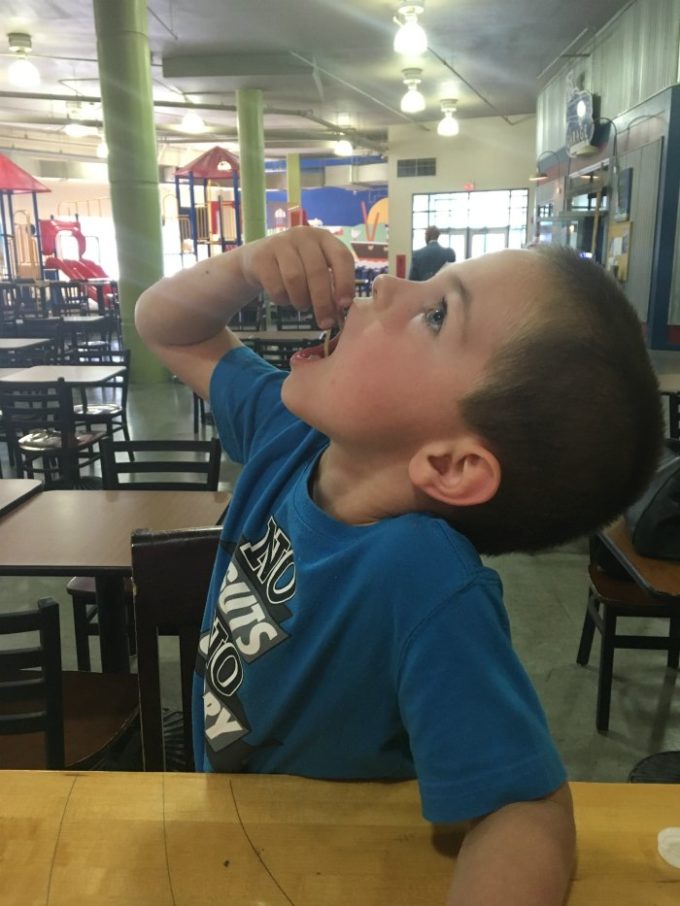 Jackie's Thai also has a great location in that little food court. It is right across from an indoor playground! Which was a wonderful surprise to both me and my children. It was a nice treat to have them run around and play while I gorged on the wonderful Thai food and dreamed of exotic locations far from end of the school year stress!
Jackies Thai
Address: 200 Barclay Parade SW, Calgary, AB T2P
(Inside Eau Claire Market)
Hours: 11AM-6PM Daily
Phone: (403) 266-1779
Menu: jackiesthai.ca