I love to read. Anyone who has read this blog or knows me in real life knows that I read a ton. Because I read so much, I am starting to prefer ebooks as opposed to printed copies unless I know its one all of my family and friends will read and we trade them around. The one exception to this rule is design and art books. They are worth the investment for me because it saves me from printing every single page in color. I love to look through them, its like pinterest and a good book in my own hands. So, here are the latest books I have read and loved. They are for sure some of my all time favorites that I find useful and beautiful.
A Beautiful Mess Happy Handmade Home
A Room-By-Room Guide to Painting, Crafting, and Decorating a Cheerful, More Inspiring Space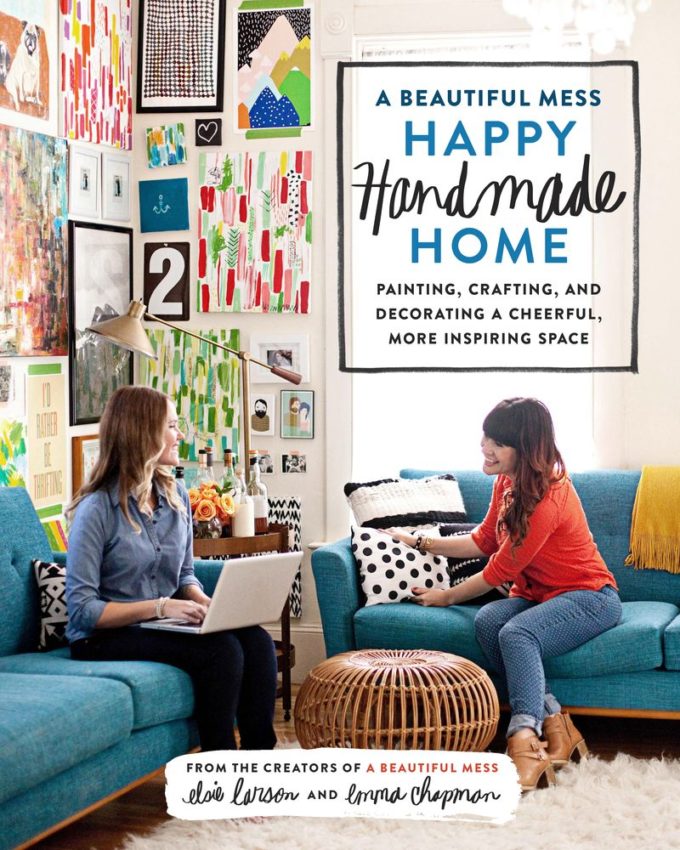 The sisters from A Beautiful Mess have put together another book. The whole concept is creating a home that is inspiring for those who live in it. We get a room by room guide through their own homes and read about the design decisions they were faced with. I love that they have their own sense of style and yet offer practical advice and DIY projects / tips that everyone can use in their own homes.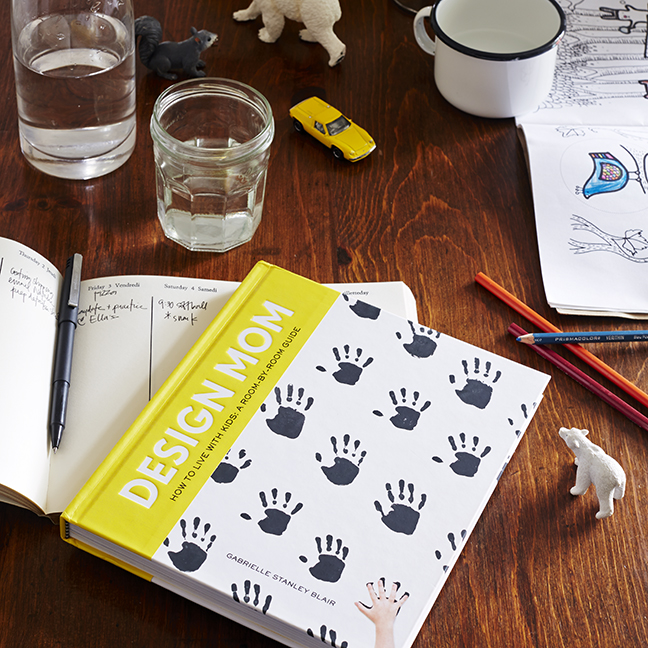 Design Mom: How to Live With Kids: A Room-By-Room Guide by Gabrielle Stanley Blair. Photo by Seth and Kendra Smoot
Design Mom – I have met Gabrielle Blair at ALT a few times and I am always amazed at how well spoken and smooth she is. I am amazed that she has 6 kids because she seems so calm, but that is the proof. She can manage an entire blog conference and still chat with all the people who love her from reading her blog. Most of all, I appreciate Gabrielle's take on how to arrange her home with her 6 kids. The philosophy on which rooms are where and why her 4 girls all share a bedroom and how it works. THAT. I find myself talking about it to friends because it seems that is how my parents were all raised. Sharing a room. You were closest with the sibling you shared a room with. Most families aren't as large any more, but each kid also has their own room. As our family grows we are facing this decision now, and I love having Gabrielles words to back me up.
I would say it also works for us, because we have a specific theory about kid bedrooms. We set aside bedrooms for sleeping and dressing only. We have other spaces in the house for homework and toys — even other places for reading. It's not a strict rule — we do keep a shelf of books in the bedrooms, and the youngest ones like to have a stuffed animal or two around. But in general, our bedrooms are only used for sleeping and getting dressed/ready for the day.
Oh Joy!: 60 Ways to Create & Give Joy
I love Joy Cho's playful and bright style. She is so positive in her daily tone (she spoke at ALT as well) and she seems really genuine. When I posted some picture of her party products on my instagram both her and her husband liked my post. Talk about making my day! From party supplies to home decor she will make your world a happier and prettier place. Who wouldn't want that?
All books available on Amazon US:
A Beautiful Mess Happy Handmade Home: Painting, Crafting, and Decorating a Cheerful, More Inspiring Space

Oh Joy!: 60 Ways to Create & Give Joy

Design Mom: How to Live with Kids: A Room-by-Room Guide