Its hitting crunch time for gift ideas. If there are a few people left on your list and you are running out of ideas, cash, or time then a great DIY project you can finish in a night is a great alternative.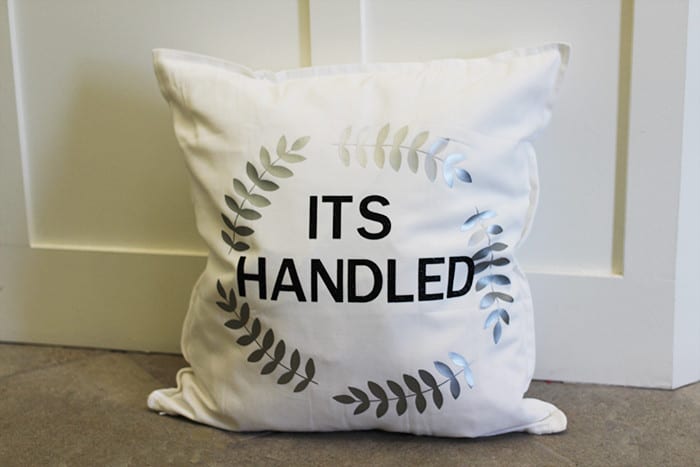 I am participating in a secret santa gift exchange with other Cricut bloggers, and I drew Sarah of the blog 'Becoming Martha'. Sarah is a fellow Canadian Craft / DIY blogger, so I was excited to think of something to send her and get to know her a bit bitter. It is also really intimidating. Non crafty friends are always impressed because they wouldn't even think to make a gift, but crafty friends could see the imperfections. PRESSURE!
I decided to make a quote pillow using the glitter iron on vinyl. I have made others just with fabric and sewed the pillow together myself. Because I planned on mailing this I decided to do a pillow cover rather than an entire pillow. I headed to ikea and bought a white cover for $5. What a save!
Supplies Needed:
Iron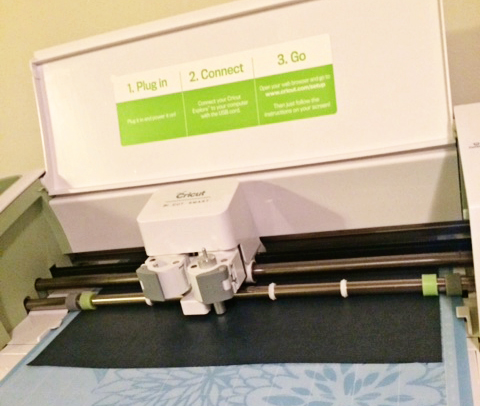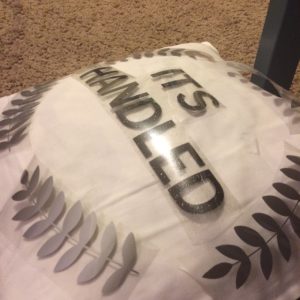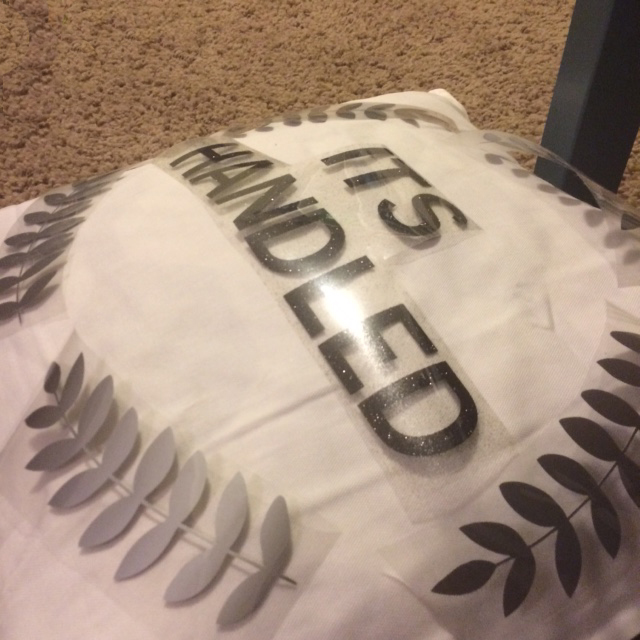 This is the first time I have used an iron on vinyl that wasn't glitter. It is much more difficult to use! It didn't heat up as fast and because the material is thinner it showed the texture of the pillow in the vinyl. The entire time I was ironing I thought it wouldn't turn out.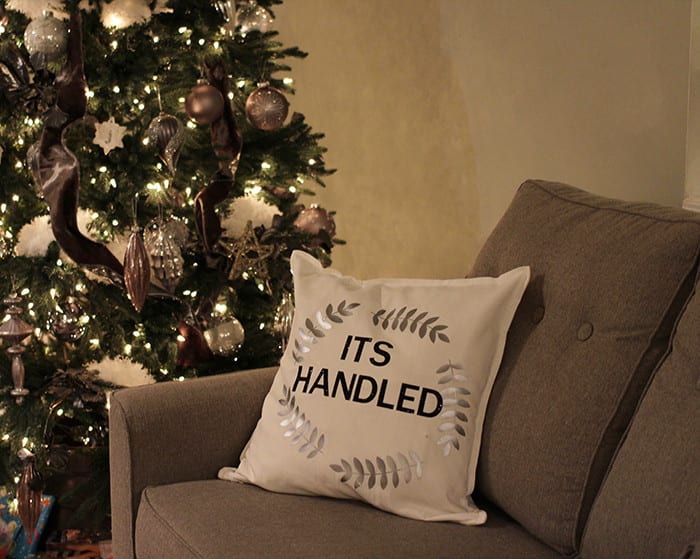 I debated a lot of different quotes to use on the pillow, from Hustle, Girl Boss, Carpe Diem, etc. but ended up going for 'Its Handled' because who doesn't need to channel Olivia Pope in their day to day life? I also chose colors that could work after christmas and colors that could work in most decor styles.
I am so excited to see what Sarah thinks about her gift. It is already in the mail, so I hope she gets it soon!