Natural Holiday Projects
While thanksgiving has come and gone here in Canada, its still up and coming for my American friends and family. Thanksgiving is a fun holiday to decorate for because its so simple. If you already have all items up, awesome, your 90% there! We didn't have thanksgiving dinner at our own home this year, so we didn't even have a table setting to share! I do have one simple project that I made with the kids, which is an in between project for Christmas. I will explain…
Give Thanks Banner

The first week of school Calgary had a freak snow storm in between sunny beach days. This meant lots of wet, heavy snow which broke a lot of trees. Being the inventive maker that I am, I immediately thought of a few crafts I could make using wood logs. I really wanted to make a large sized wood charger to use as a wall hanging or place mat on my dining table, but it required a chain saw to cut wood slices that large.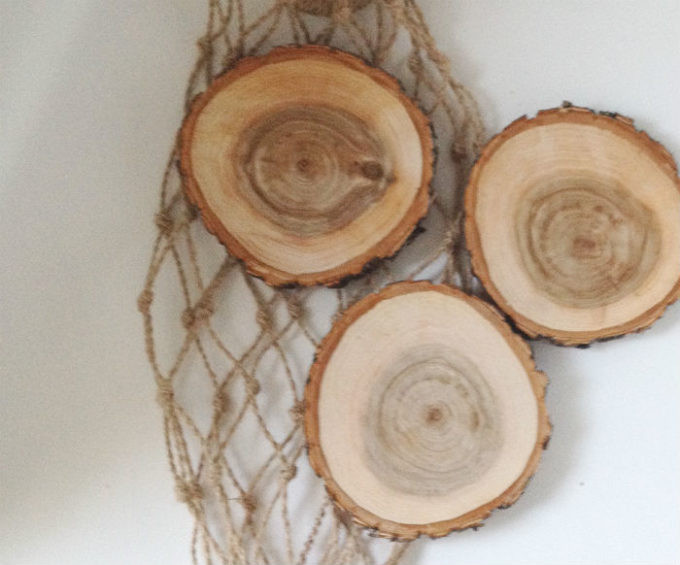 I used my chop saw to cut some of the branches into thin slices. I then drilled two holes into the top and strung them together with twine. This gives me a simple wood garland I can use for any holiday. It works perfectly with my fireplace mantle. See my sugar skulls I made in last months Cricut challenge? I love how easy it was to add them vinyl stickers to an old candle.
I used my Cricut Explore to cut out some vinyl letters spelling give thanks. Perfect for thanksgiving. I love having the Cricut to make these simple crafts. I am planning on updating it or Christmas decor as well. Check back for more projects with these wood slices.
*please excuse the horrible lighting. It was late before I could get a picture without kids in it. I will try to take more tomorrow*
Cricut just released a new Print Then Cut technology that is looking amazing. Check out this video:
If you are loving the natural holiday trend, check out these other projects my friends made with their Cricut explore this month.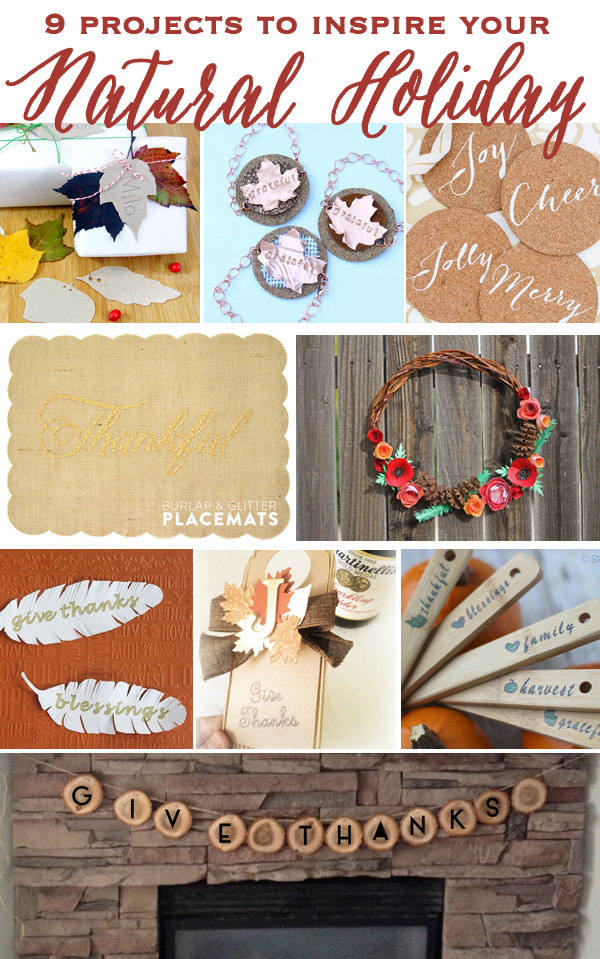 Wood Leaf Gift Tags by Hideous! Dreadful! Stinky!
Rustic Friendship Bracelets by Among the Young
Holiday Cork Coasters by Sewbon
Burlap Glitter Placemats by The Project Girl
Rustic Fall Wreath by Laura's Crafty Life
Paper Feathers by The Country Chic Cottage
Thanksgiving Hostess Gift Tag by Freebies 2 Deals
Thanksgiving Table Serving Utensils by Stuffed Suitcase
Give Thanks wood banner by Brooklyn Berry Designs (You're Here!)