Piano lessons.  We got our keyboard, and started lessons at Yamaha Music here in Calgary.
Once a week we join 12 other kids and their parents in a room full of keyboards to learn music and piano.  We bring our music bags packed with our completed homework and practice sheets checked off.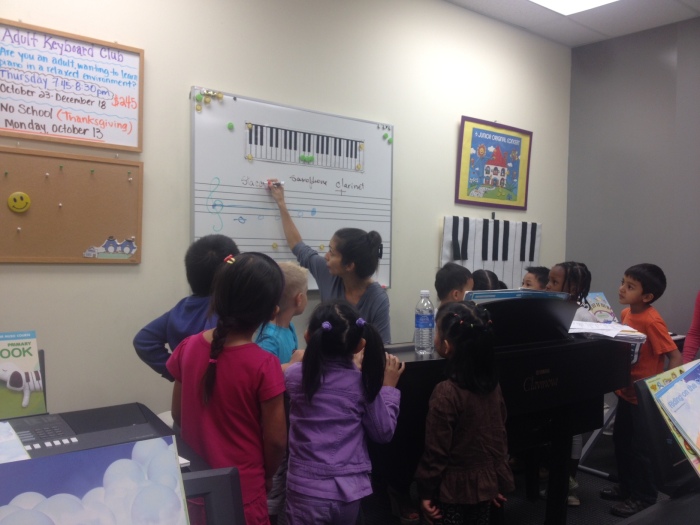 Whenever the songs get challenging and Jett is afraid he won't get it perfect the first time he claims he is tired.  Yesterday we got that his pinkies were tired.  At home during practice time he is really confident and tends to play much faster.  Getting him to practice a few times a week hasn't been a challenge so far because he likes to play the songs whenever someone comes over to visit.
The lessons have raised in difficulty the last few weeks and I am amazed at what they can do.  This week each child got a chance to go to the front of the class and play on the instructors piano.  One by one they sang while they played hot crossed buns. In their Halloween costumes.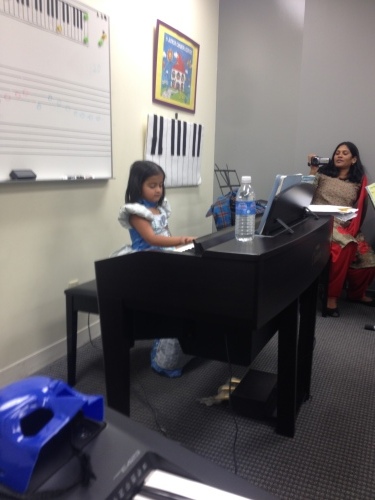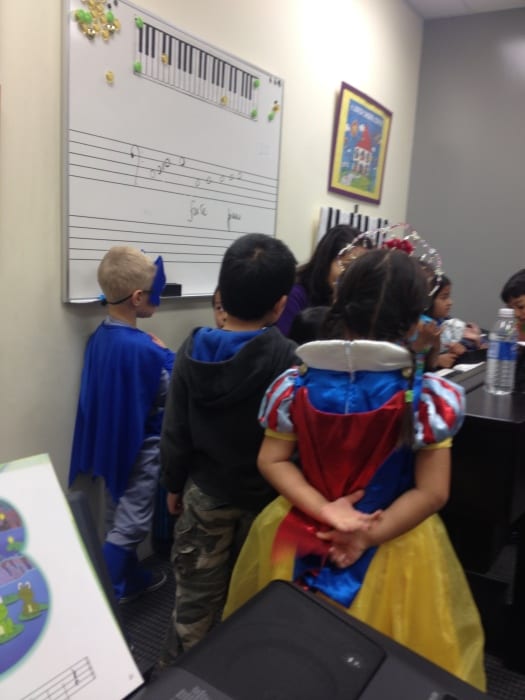 Here is a VERY short snippet of my little guy playing is song.  I am amazed that he could do it!