When I was in Vernon to visit the Sparkling Hill Resort, the rest of the group went on wine tours, and I decided to sneak away to find some local treasures. I was searching for some antique stores in Vernon and stumbled across a couple. The one that I consider my gold mine is Distinctive Decor Antiques.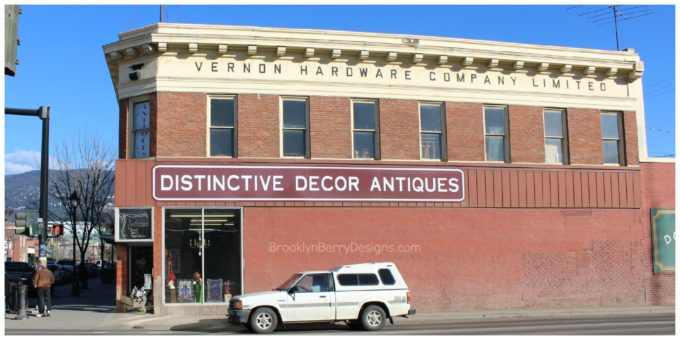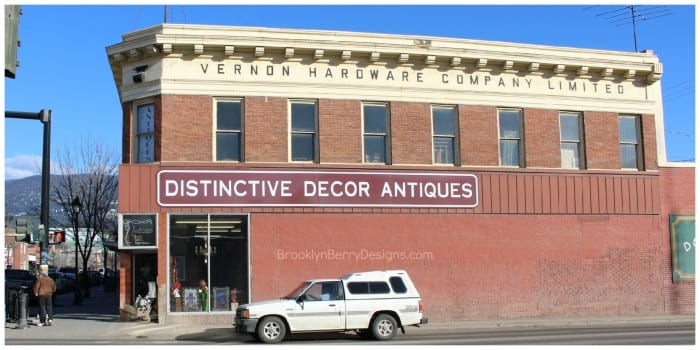 The main floor had lots of antiques mixed with vintage items. While digging through hidden treasures, I found a few refinished items that I wanted to take home right away. I had visions for them in my #secretproject or #newoldhouse but while sharing a car with 5 of your friends, you choose friends over furniture. Here are some of the gems I had a hard time leaving behind.
I think this velvet chair would be beautiful as is – a photographer could use it as a prop for photos and it could be photoshopped to a color to coordinate with the family. If I were using it in a home I would reupholster it and paint the frame (like the chair and sofa I reupholstered earlier).
Like this. The beautiful bed frame is reupholstered in a grey linen and the carved wood frame is painted white. I love it. Want it. Dream of it.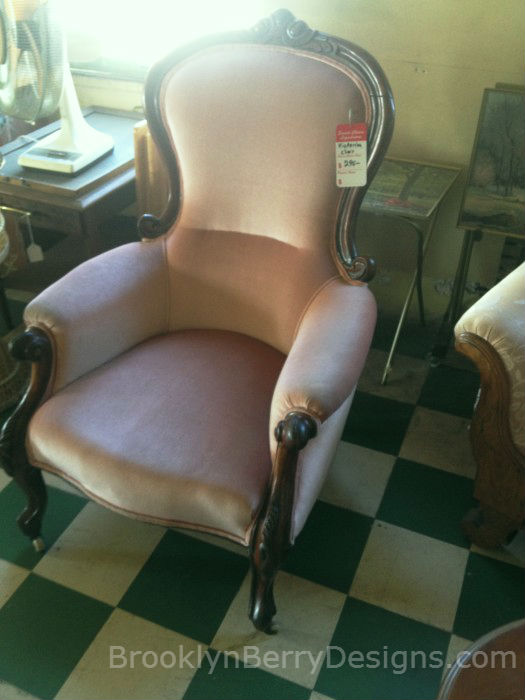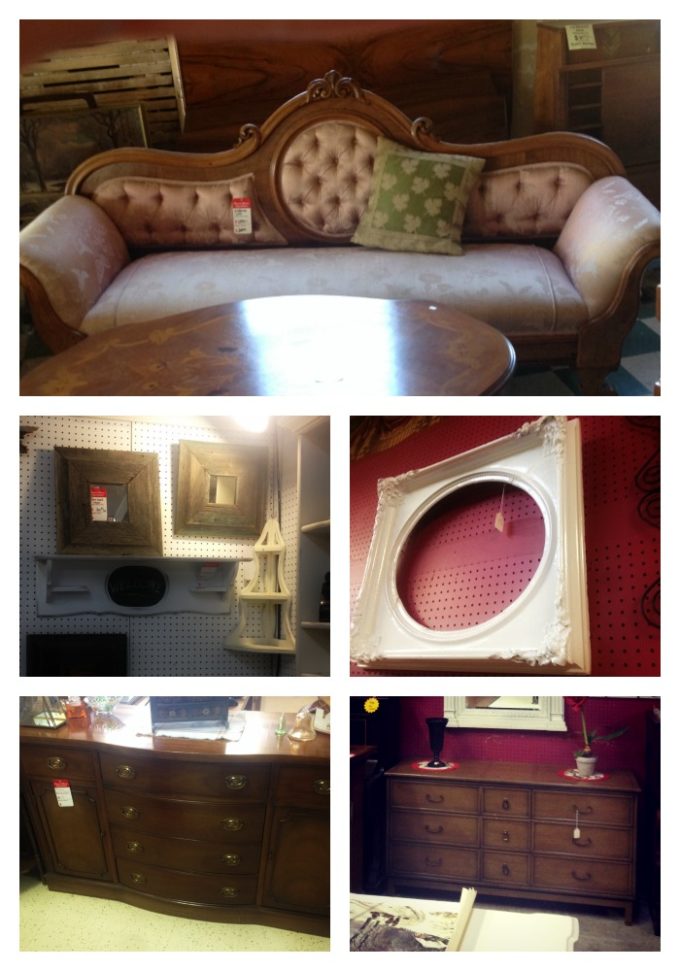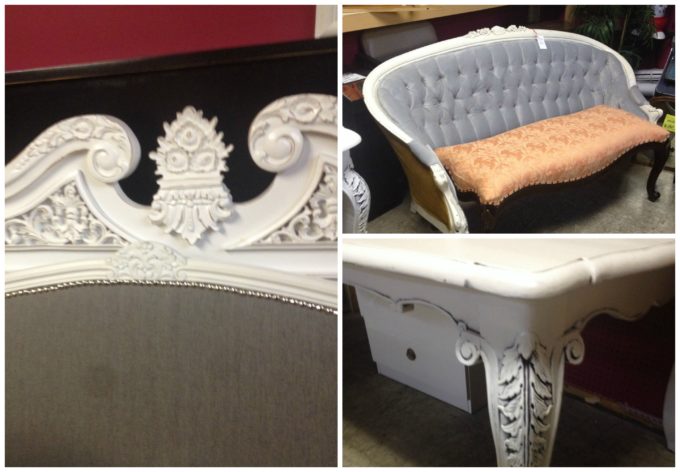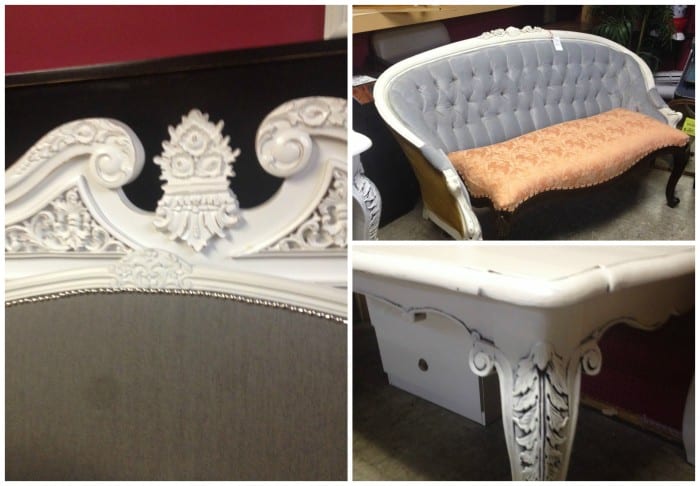 If you are going to be near Vernon or looking for Vintage Shops in Vernon, please check out Distinctive Decor. Tell him Brian, the owner, that I sent you! He is really nice and can help you find a specific something if you are looking for it.
Distinctive Decor
3124 30th Ave
Vernon, British Columbia
V1T 2C2
(250) 549-5010
[email protected]
or check out their website Here.