Freedom and Stress – The Joys of New Construction
The idea of being able to choose whatever design elements you like in your house would have anyone running for the hills to build a new home from scratch. Then the actual choosing is what gets frustrating. It's hard to look at a small sample and envision how your home will look.
When I was in school I was always grateful that I had worked with a home builder in the summers between school years. After some time of seeing house finish selections from design all the way through completion, I learned to look at samples and see what it will look like in a large kitchen. You begin to know what paint colors will look good when an entire house is painted in that shade. It will tend to look yellow / green / purple, etc.
Shirley had some questions about the design of her new house. The stone granite in a honed finish is a must have for the focal point of the kitchen. The lighter grey granite will be the counter top in the rest if the kitchen. The hardwood is a great choice for being a classic look and hiding scratches from daily life with kids.
I quickly photo shopped in the selected materials into the picture of the show home (it's the same model).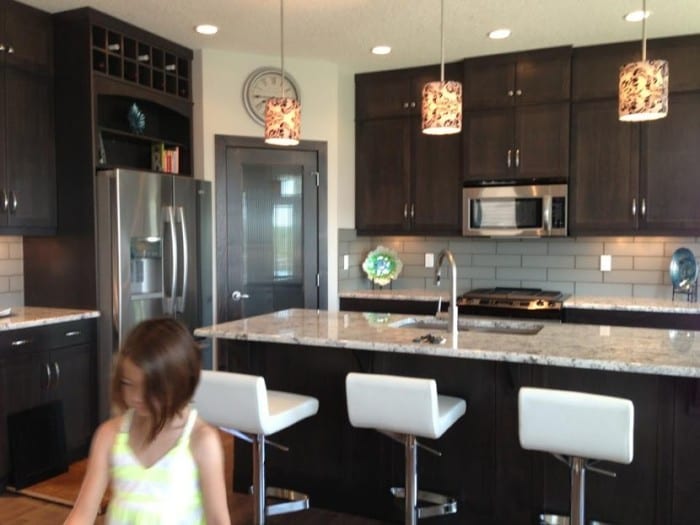 The showhome with the same floor plan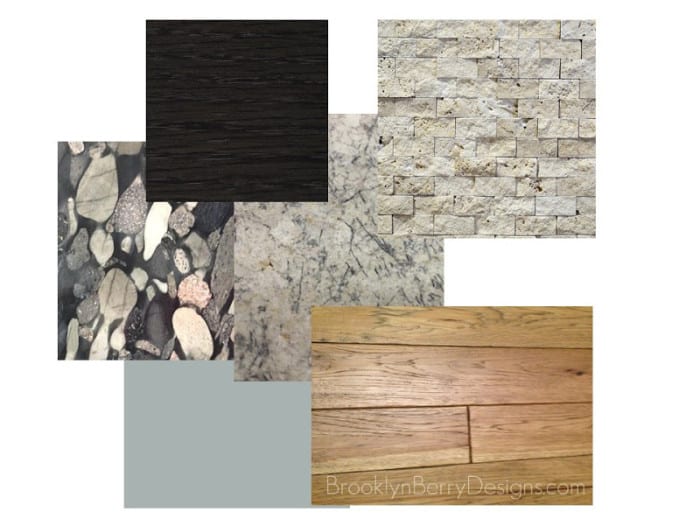 The finishes and colors selected
Although the darkness of the finish is what had Shirley nervous, I quickly saw the back splash competing with the island granite. I liked the back splash in that it tied in the floors with the rest of the kitchen. The island granite was the only MUST have, so I thought a different back splash would tie it all together.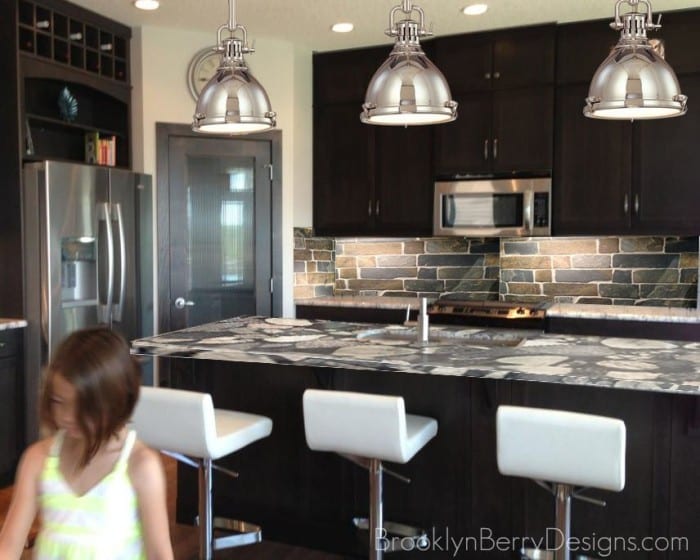 What do you think? Do you like the current choice for the back splash? Do you like the split face travertine or would you choose a third option?