Hey Crafty Friends! Do you love making iron on projects with your Cricut? If your household iron just isn't cutting it anymore, I highly recommend the EasyPress!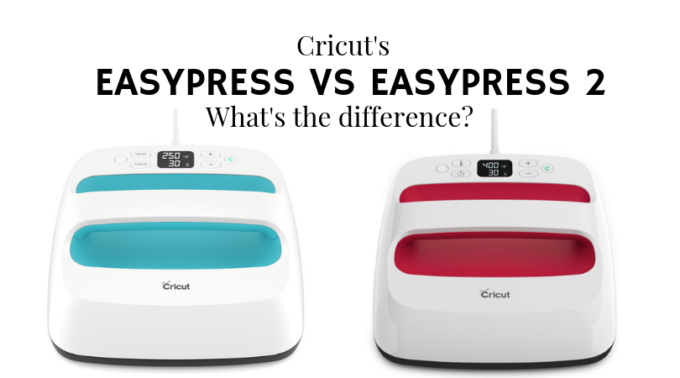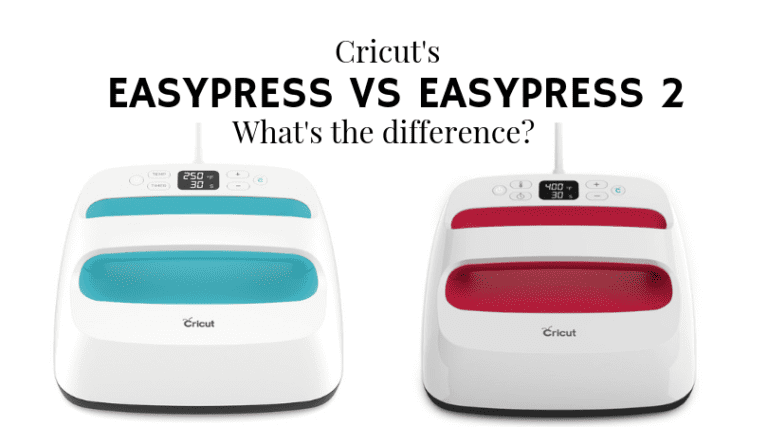 This summer at the Mountain Make-A-Thon event (where I taught a couple classes on Design Space) Cricut announced the new EasyPress 2! With the release of the new EasyPress 2 I figured now was a great time to let you know what the differences are, so you can choose which machine is right for you!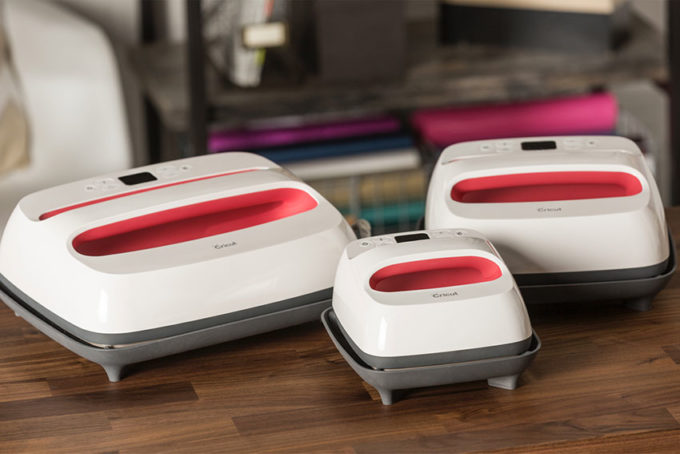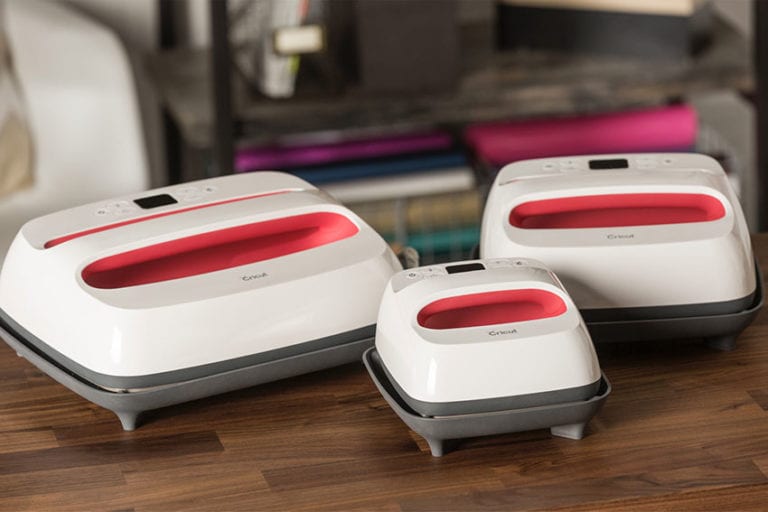 Both machines have a ceramic coated heat plate for even heat across the plate – which means flawless transfers with iron on! The display is easy to read, and easy to use on both machines.

EasyPress Sizes
The original easy press is 9×9. The EasyPress2 comes in three different sizes – 6×7, 9×9, and 12×10. Each size is great for different projects – I find the large size best for large projects because you can cover more material in one press.

Heat Time & Temperature
The EasyPresss 2 has a maximum temperature of 400 degrees F, while the original EasyPress reaches 350 degrees. The EasyPress 2 also heats up to its temperature faster – allowing you to get crafting even faster! Not sure what temperature and time setting to use on your projects? Check the EasyPress Heat Settings Guide! I have it bookmarked so I can check ever single time.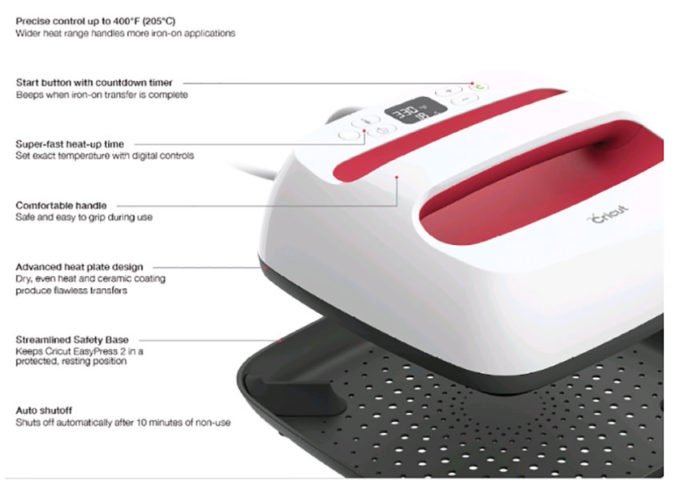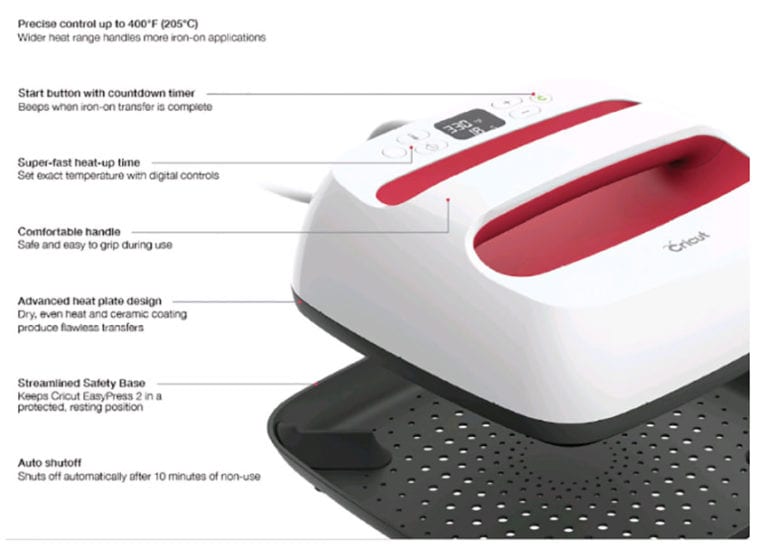 Safety Features
The insulated safety base provides a safe place to store your EasyPress 2 when it is not in use, as well as a safe place to set it down between pressing. After 10 minutes of inactivity the machine will auto-shutoff, so you never have to worry if you left it on unattended.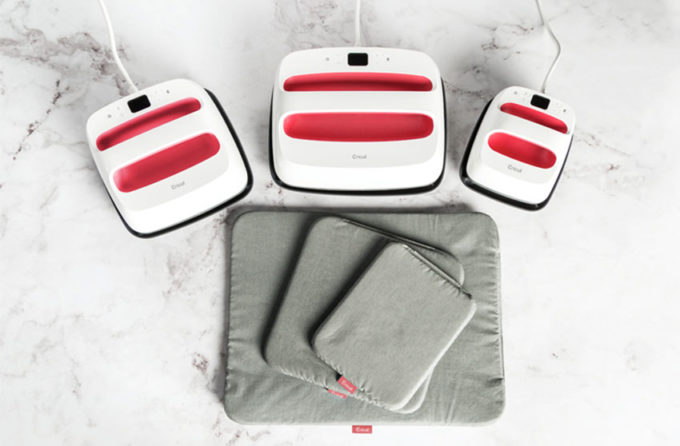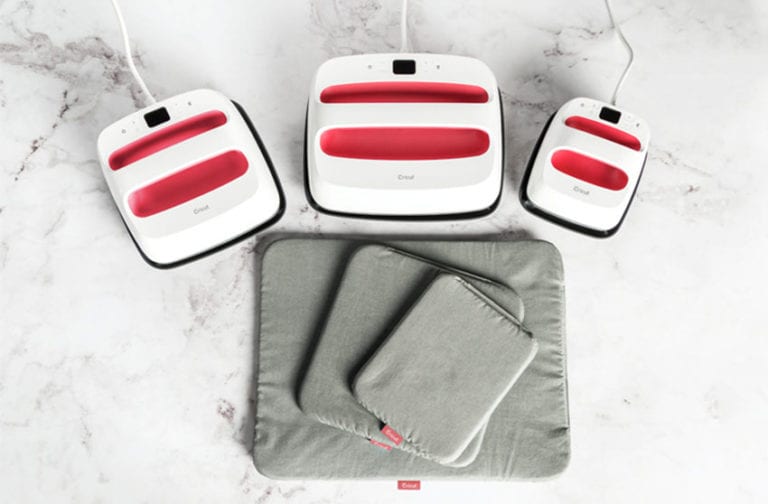 Accessories
New machine sizes means new accessories! The EasyPress 2 has a USB port for any future firmware updates. The pressing mats are now available in three sizes to go with each machine size.
Looking for great projects to make using iron-on vinyl? Get tons of iron-on project ideas here.
Which EasyPress Is Best?
So, which model would I recommend? I think the EasyPress 2 is the better machine in terms of features. That being said, if the first version were a great deal I would totally pick it up – it works great. You will be thrilled with the results of either machine over a household iron. So, what iron -on project are you making next?