When I spent a week in the hospital after giving birth to my twins, I had a lot of short bursts of time inbetween running over to the nicu, pumping and sleeping. I had seen a lot of crochet things I had on my mental to do list for these babies, and since they came 2.5 months early I had this desire to get SOMETHING finished for them. So this is what it was! Now some of these are girly projects but I wanted to learn to make them too.
Loopy tall boots – This pattern is from Two Girls Patterns
Here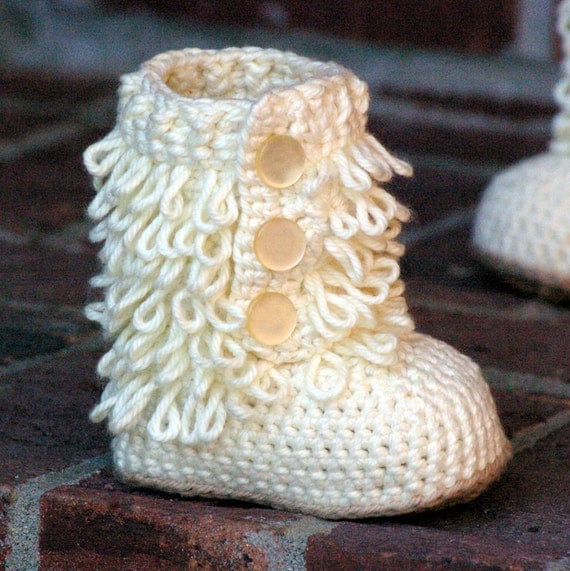 This is HER finished product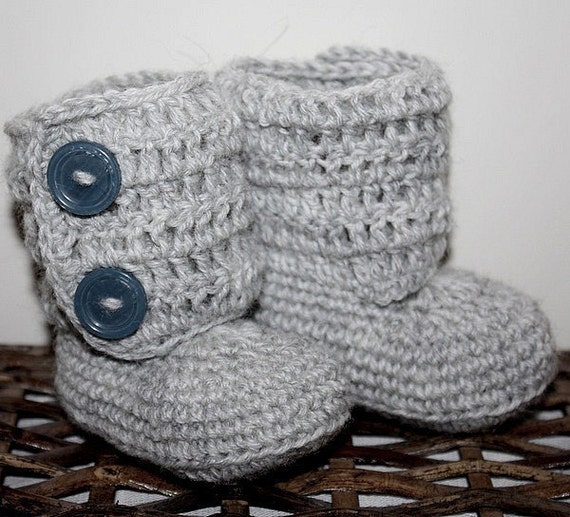 Finished Project pictures like this!
Now because I was in the hospital I didn't have any buttons! But you get the general idea. Once I did get buttons on I gave them away before I got the chance to take better pictures!

Looking for more crochet projects? You should check out my FAQ on hemstitching flannel blankets!