Do you ever look back on projects you worked on in the past and wished you could redo them? I think most people who have blogged post pinterest can tell you the huge changes we have seen in blogging and project photography. In 2007 when I started to blog it was perfectly acceptable to have a semi in focus picture of a just completed project placed care free on your carpet / couch / counter. Nowadays it seems blog pictures aren't worth sharing unless they are instagram and pinterest worthy – meaning they look fresh from a magazine. Edited to perfection and styled just the same. There are great things I love about these changes, but sometimes wish we could all be happy with project photos of 7 years ago. It would make life so much easier, and we would have much more content to enjoy and be inspired by.
Recently some friends at Wayfair.ca asked us to take a blast from the past and redo an old craft. While I have so many projects that I think should be HUGE on the internet, I knew immediately which project I would like to redo.
I love to crochet, for myself and for gifts. I learned the basic stitches from my Grandma and mom, and have picked up details from reading crochet patterns and asking my mom as I reach tricky situations. I love to make things with my hands, and often find my nights filled with Netflix and crochet. I don't often document my crochet projects as they are patterns I have purchased online with much more professional photos than I could take myself, and I often give the finished product away before getting pictures.
My favorite crochet projects are baby gifts. Crocheted borders on flannel blankets and baby booties are just so adorable. When my twins were born, I had a couple of months where they were still in the NICU so I spend a lot of recovery time crocheting things for my little boys.
These little crochet boots were my crochet pride and joy:

With summer on its way and everyone I know expecting girl babies, I decided to make some simple crochet baby gifts. For summer, you can bypass the full hats and opt instead for the fashion favorite headband.
Crochet Headband Pattern:
I will make a foundation HDC to the length that will wrap around an infants head. Join without twisting into a round. Crochet about 8-10 rows until the headband is about 2 inches thick. Leave a tail of yarn about 12″. Pinch the headband together and wrap the yarn around the seam tightly. Tie in a knot and enjoy!
Crochet shoes: See pattern at 1dogwoof.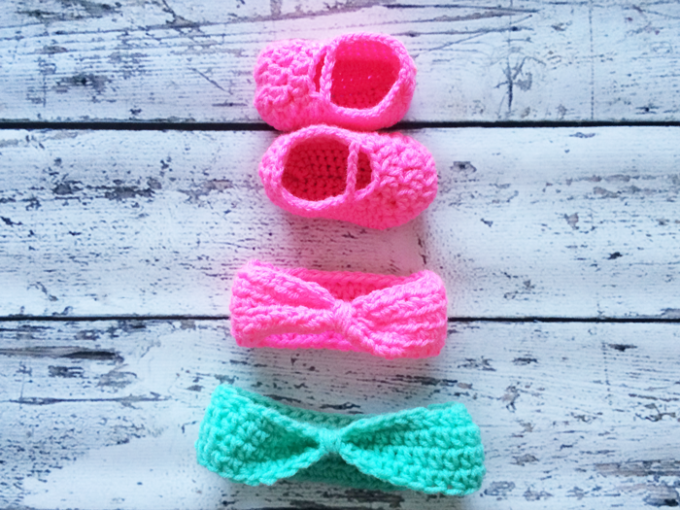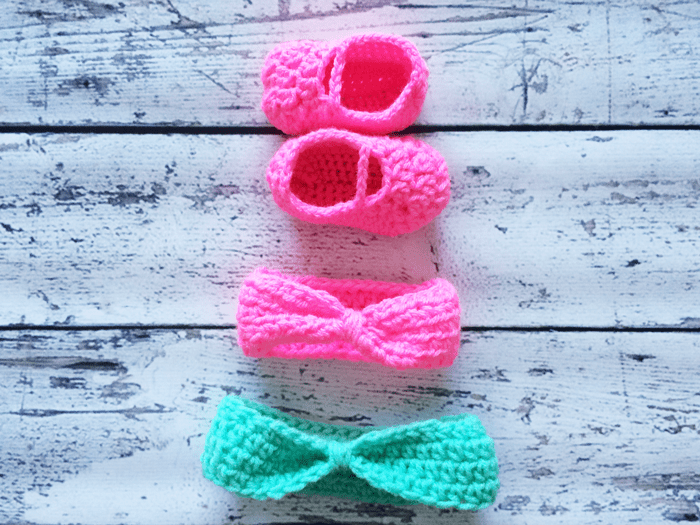 I love to add some handmade baby items with a soft blanket or nursery decor such as this 'You Are So Loved' print. There are so many great options available on Wayfair.
What was the best baby present you ever received? I would love to hear stories of favorite gifts or even gifts gone wrong in the comments.