If you ever wanted to make your own iphone case or customize the one you have already there are so many options out there. If you are looking for an easy way to learn without spending a ton of money try out this Custom Iphone Case kit from Spellbinders Paper Arts. Its really affordable for $8 (including the case) and perfect for anyone who doesn't have any die cut machines because the shapes are pre cut out. If you are looking for a fun craft idea for a girls night, birthday party, or a break the ice activity at work, this is a great craft kit for all skill levels.
Supplies Needed (Included in Craft Kit from Spellbinders)
1 iPhone 6 Cell Phone Case
7 Pieces of 4″ x 6″ colored cardstock to trace for base.
49 Pre-cut Flowers
Cell Phone Instruction Sheet
Also needed (not included in the kit)
Adhesive – I love the E-Z Runner, or a glue stick will work.
Pencil
Scissors or Craft Knife
* If you want to make this project without the kit mentioned above you will need to purchase a clear phone case, a die cut machine, and the flower die).
Directions:
Take a piece of cardstock paper and trace the shape of the iphone case onto the paper. Make sure to get the small hole where the camera is.
Cut out the iphone case shape – you may want to use an exacto knife to get the camera hole.
Assemble flowers together using glue and attach to the paper
Drop the paper into the case and attach case to your phone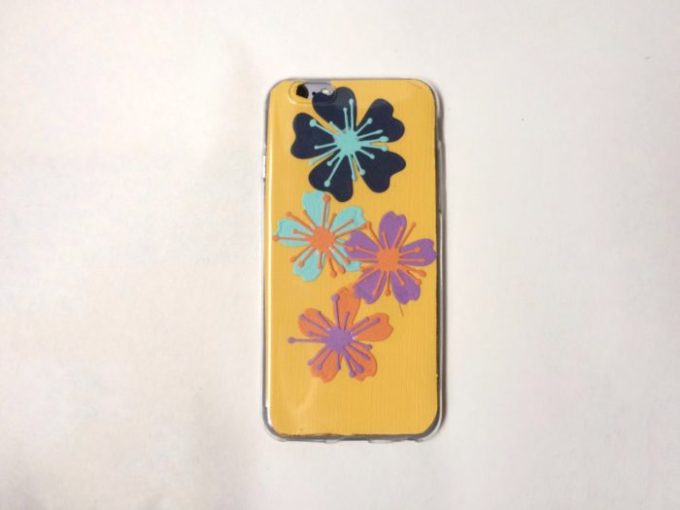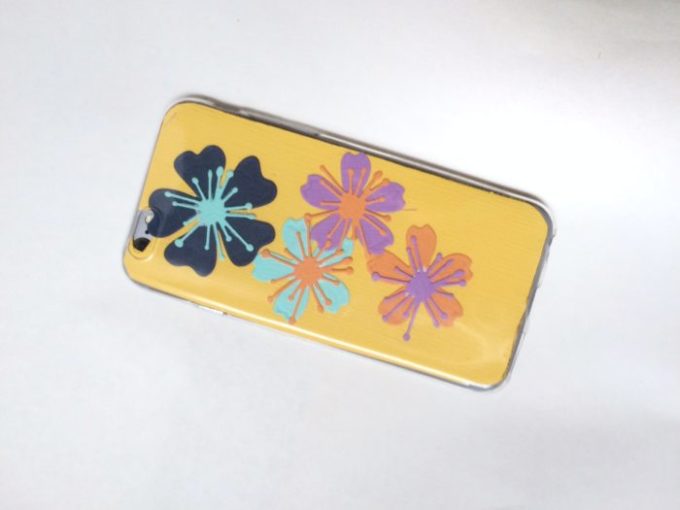 Thats it! My kids got really excited about making 'patterns' with the flowers. There were plenty of cutouts to use. I let the boys choose the colors for this case and afterwords made other color options. We also made cards for Grandma and some art for the basement play room, all using the papers included in the kit!

This was a really fun and simple activity I could make with my kids and my kids could even make themselves (with an adult doing the cutting, of course. #safetyfirst).
Looking for more ideas to use you die cut machine? Here are all of my die cut projects.
Pin for later: