Disclosure: This post may contain affiliate links. This means I may receive a small commission if you purchase something from a link shared here (including links to amazon). This won't cost you anything, but helps to power this site and keep me drinking diet coke. Thanks for your support!
Farmhouse Decor Amazon
For everyone who loves style of farmhouse home decor on a budget, you will love the new furniture line on Amazon. Stone & Beam is a farmhouse modern furniture line designed for families. Perfect for fixer upper fans, pieces include sofas and sectionals, storage ottomans, slipcovers, lighting, art, and more.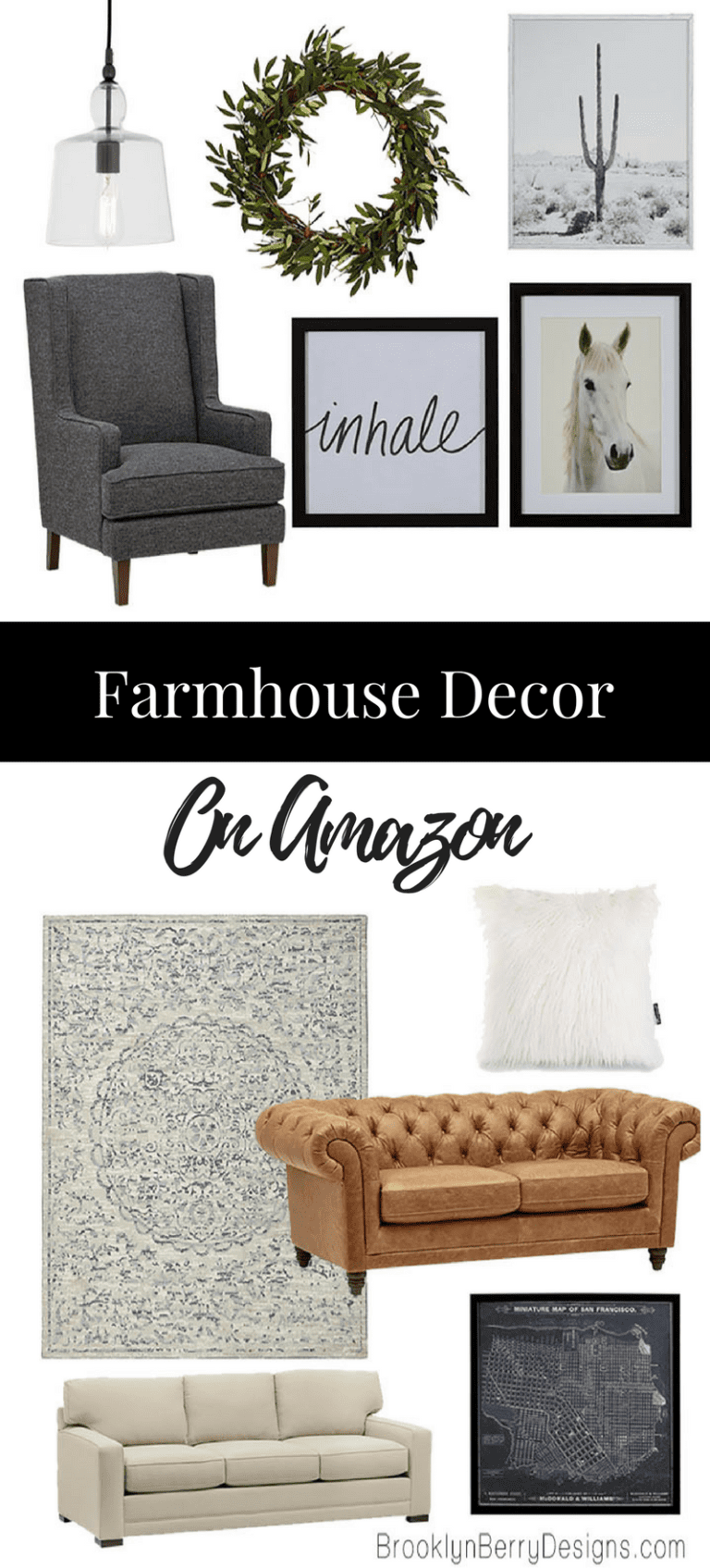 The furniture styles themselves are the best features but you can be extra excited about features that Amazon offers including 30 days for free returns and a three year warranty on furniture.
For anyone nervous about buying a couch without sitting on it first, this is a great way to overcome the fear. The smaller items are available via Amazon Prime so you can redecorate your home in 48 hours. Amazing!
SHOP NOW: Black and White Desert Cactus Photo by Stone & Beam, 12″ x 12″, $50, amazon.com
My favorite items (shown above) are all linked in my new Amazon Shop! Check out all the links as well as other favorite home decor items at https://www.amazon.com/shop/brooklynberrydesigns
What home decor items are your favorites? Have you ordered anything from Stone & Beam? I would love to hear your thoughts.