THANKFUL GRATEFUL BLESSED
This is the time to remember all of the good, be grateful for what we have, and realize how blessed we are. The phrase that has stuck with me over the years is "What if you woke up today with only the things you thanked God for yesterday." It makes me think of how grateful I am for small things that are so very important. The feeling of being safe while walking to school with my kids. Being able to live in a country (or in my case, countries) where I have so many freedoms and opportunities. As a woman I think of how grateful I am for the rights I have here, and how many other places on this planet, at this exact same time do not have them.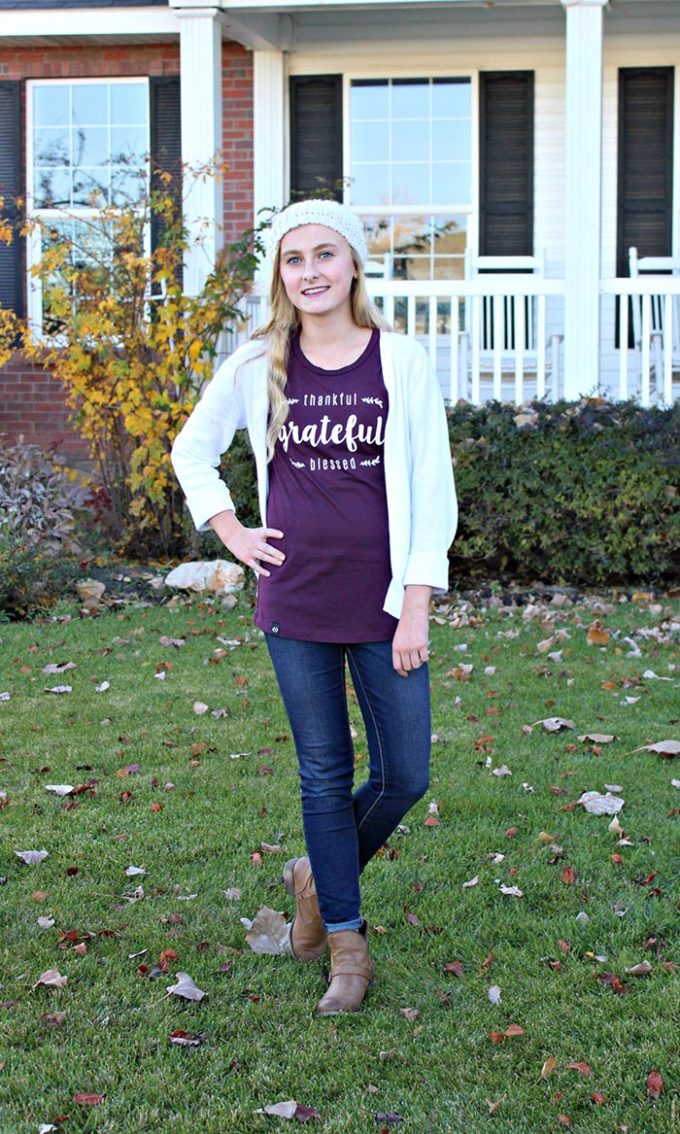 Another thing I am grateful for? Online shopping. Because it makes my life easier and some days I don't want to wear a bra. You know, priorities. Cents of Style is an awesome online boutique and I love that I can get great pieces SO much cheaper than the boutiques locally. Right now they are offering a FREE Thankful Grateful Blessed graphic t-shirt for every order over $25 (the shirt itself is $29 so its a pretty awesome deal). And also, here is my niece wearing hers in the purple color.
The code is THANKFUL1 and it will make each t-shirt FREE with any $25 purchase, + FREE SHIPPING! Anything on the site is free game – any purchase that totals $25 qualifies for the free t-shirt. Here are steps for purchase:
1- Find products you love (jewelry, clothes, shoes, whatever you have to have) and add it to your cart.
2- When the cart totals $25, add the Thankful Grateful Blessed shirt from our Fashion Friday page to the cart.
3- Hit Checkout.
4- Put the code THANKFUL1 in the "Gift Card or Discount Code" Box to make your t-shirt FREE!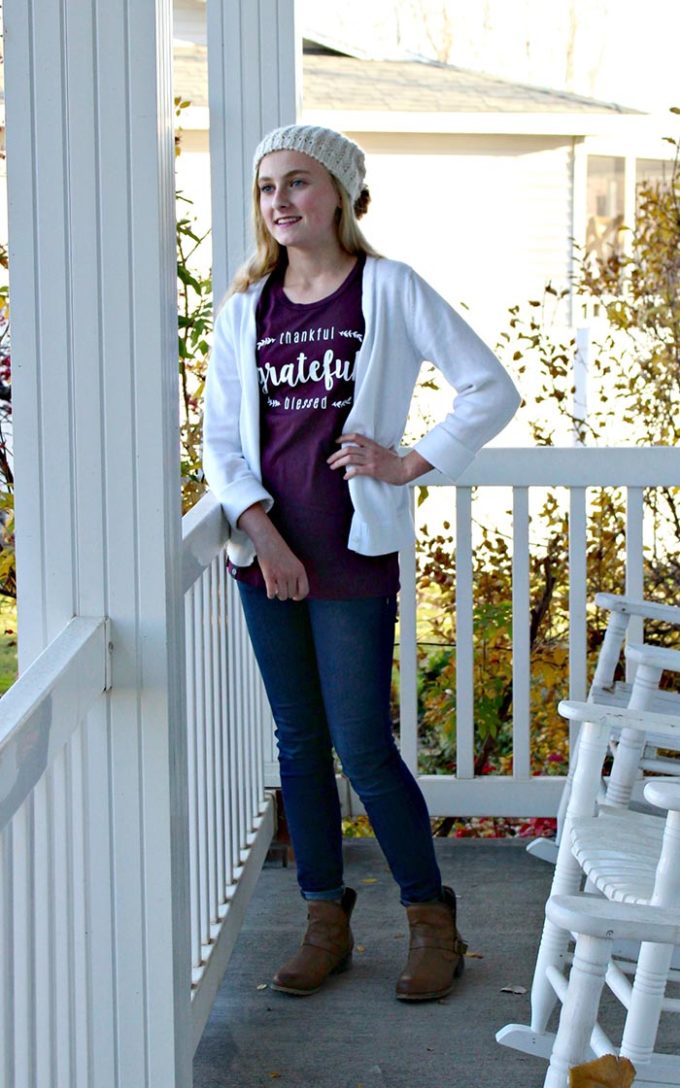 And if you are looking for something great to buy, check out the Remi swing dress. I got one in green and now I want one in every single color. For reals.
Happy Fri-yay!
-Brooke