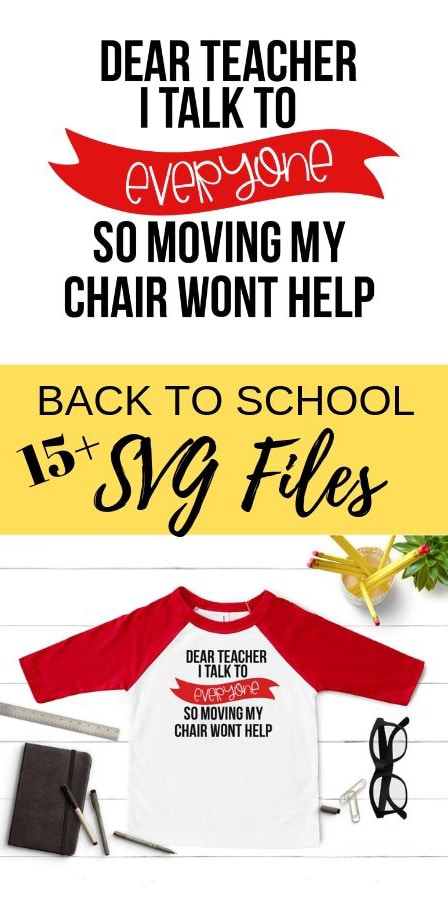 School is just about to start again and its time to get those kids out the door. If you want to dress your kid in a custom shirt or personalize some gear, you will be excited for today's Totally Free SVG series post. I have 16 FREE Back To School SVG Files that you are going to love.
Do you have a kid who is chatty? Has the phrase "Chatty Cathy" been thrown around to describe your child? It shouldn't surprise you that this was commonly told to me as a child, teen, and even an adult.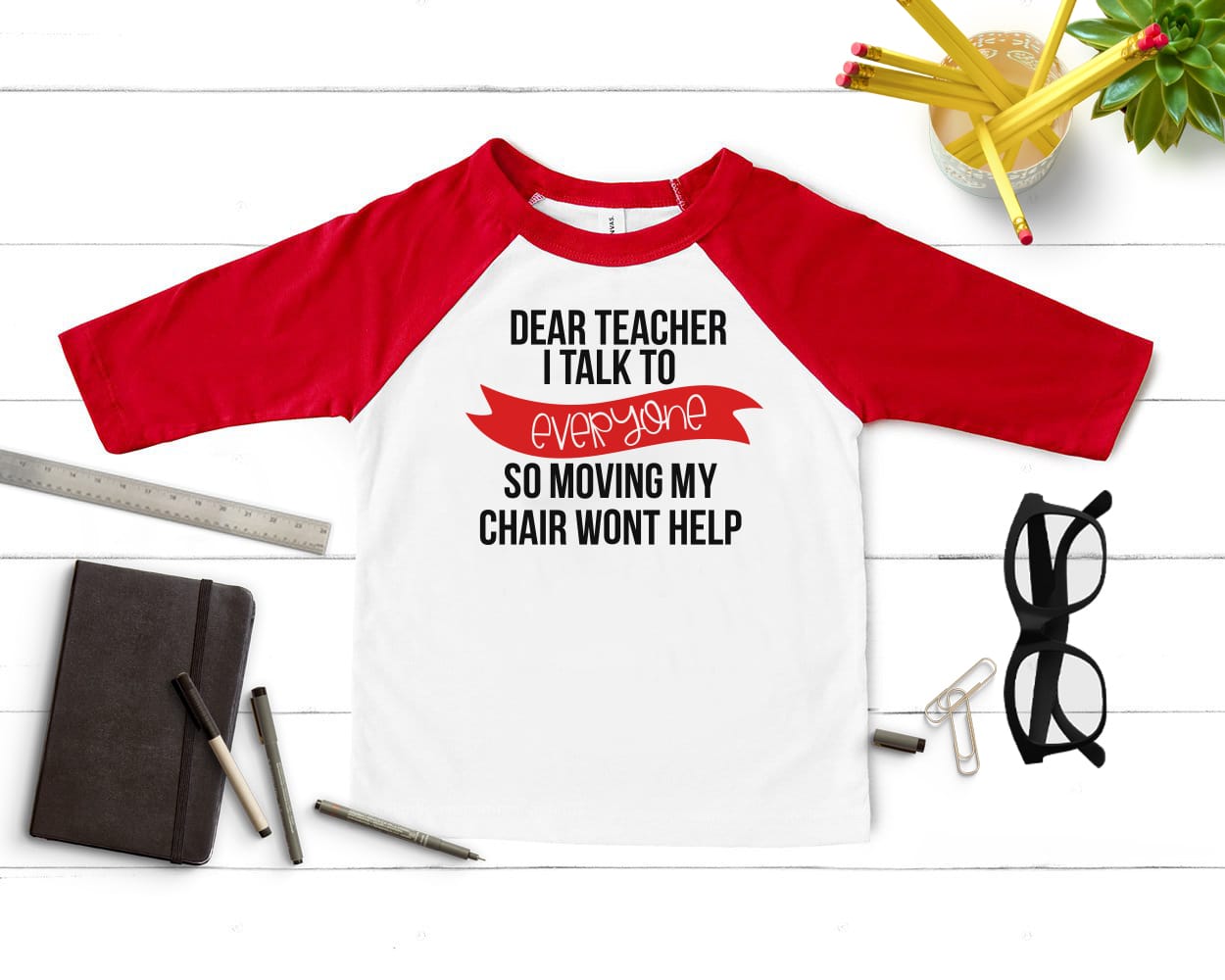 I think this "Dear Teacher I talk to everyone so moving my seat won't help" shirt would be hilarious for a first day of school outfit and could also be worn throughout the year. It serves as a warning and ice breaker (like anyone with this shirt would need one).
You can make your own with todays free Back To School SVG – scroll to the bottom of this post to get the free svg file. Simply download the file to your computer and upload it into the design software for your cutting machine.
Need a quick update on how to upload a SVG file into Cricut Design Space? Get the tutorial here.
If you like it then you should put a pin on it!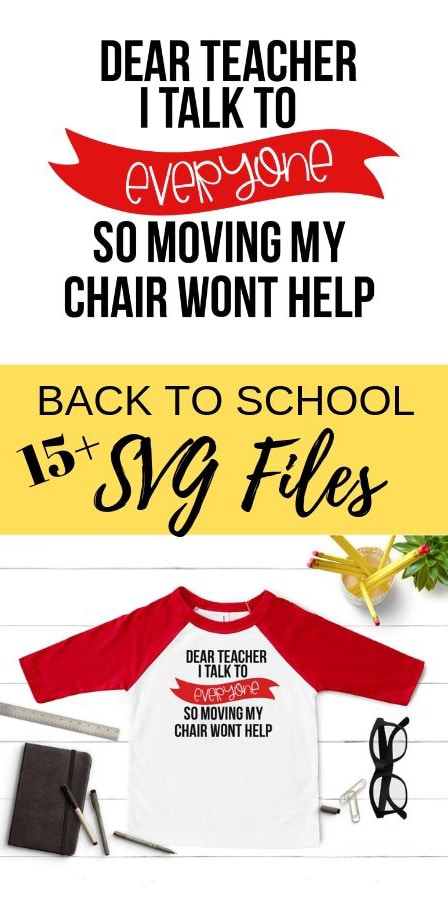 #TOTALLYFREESVG
To celebrate all things Unicorn crafts, here are 15 more unicorn svg cut files to use with silhouette, Cricut, or brother cut n scan machines. Enjoy this #totallyfreesvg round up for the month!
MORE FREE SVG FILES
If you are looking for more free svg files, be sure to check back the first Tuesday of every month for a new release of #TotallyFreeSVG. You can view our previous releases by searching free svg in my search bar, or clicking here.
Download Back To School SVG File Here:
** Free SVG files are for personal use only.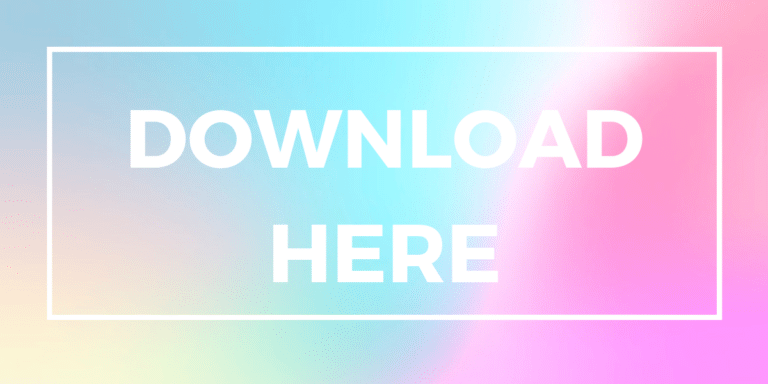 Instructions: Clicking on the image above. The free svg file will open in google drive. You do not need to ask permission to edit the file, simply click the arrow pointing down image in the top right corner of the screen. This will download the image right to your computer. If you cannot see any icons in the top right corner, simply move your mouse to the corner and they will appear.