My baby loves to feel all kinds of different textures, so when I spotted this sensory wall on Pinterest, I knew I had to make it. To keep the hoops more secure and avoid hooks poking our, this sensoray board uses embroidery hoops mounted on canvas.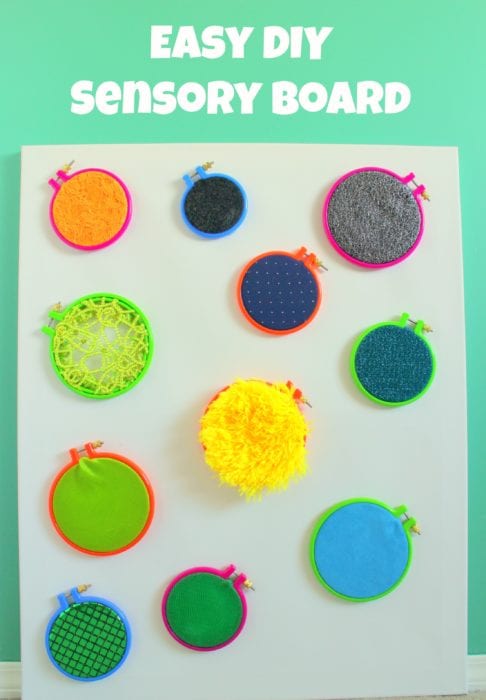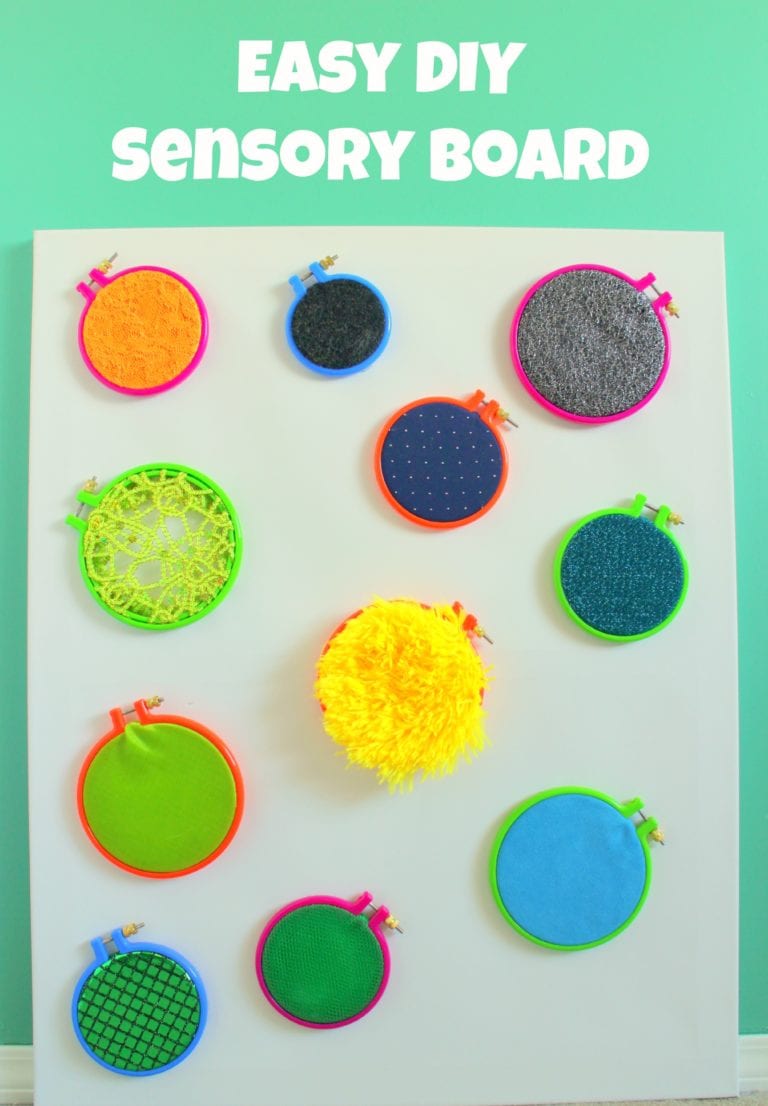 If you are looking for a creative gift for a young child, this DIY sensory wall is the perfect project. It's super easy, but time-consuming. This probably took about 3 – 4 hours to complete, most of which was hot-gluing.

fabric (lots of different textures)
scissors
LOTS of hot glue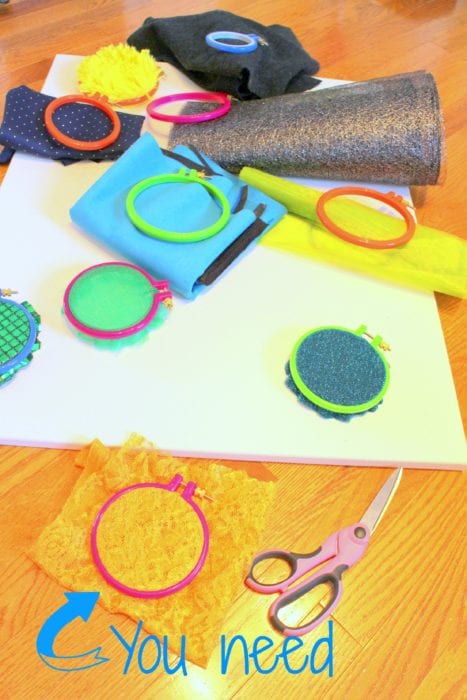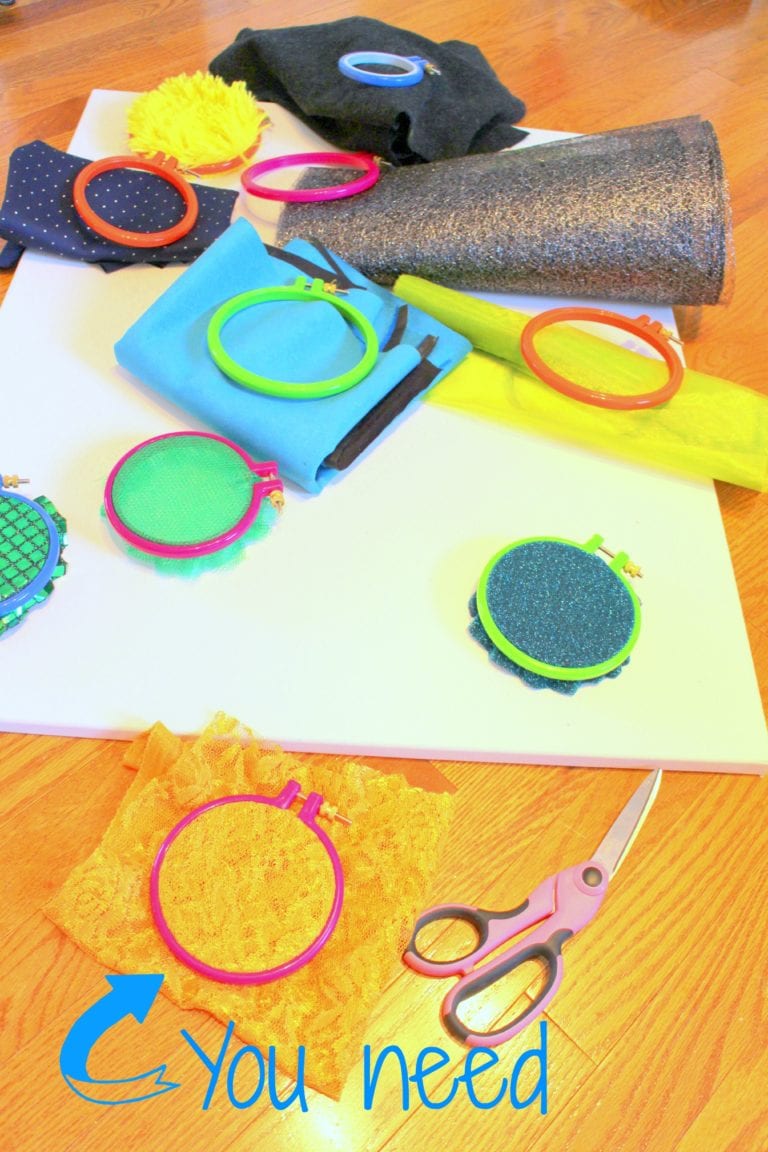 I got the canvas and hoops at Michael's, and used coupons for both. You need a lot of hoops, and they are not cheap, so aim for a day when there is a coupon for 25% your entire purchase. I went to the fabric store too, because I wanted to have a good selection of colours and textures.
STEP 1:
Stretch the fabric across an embroidery hoop. Use hot glue to flatten the back. DON'T cut it really short like I did – that made it much more difficult. See the giant glue mess and the spoon I used to press on the fabric so I wouldn't burn myself anymore? This step is a pain in the butt.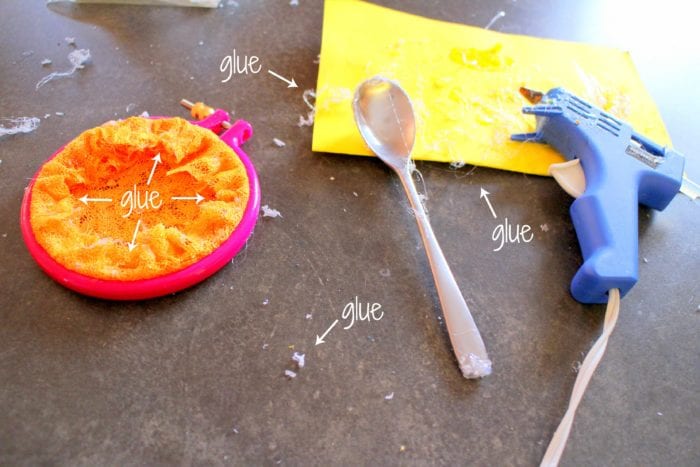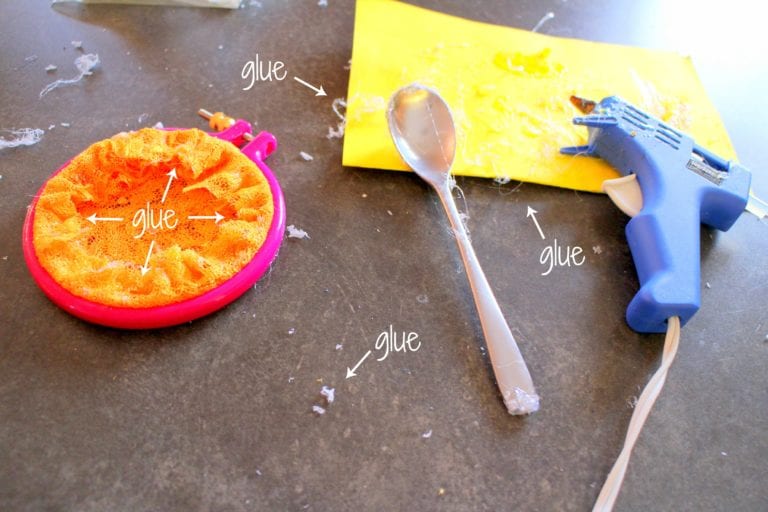 STEP 2:
Use hot glue to attach the hoops onto the canvas. Do this after your kids are in bed, because you will burn yourself over and over and hiss profanities.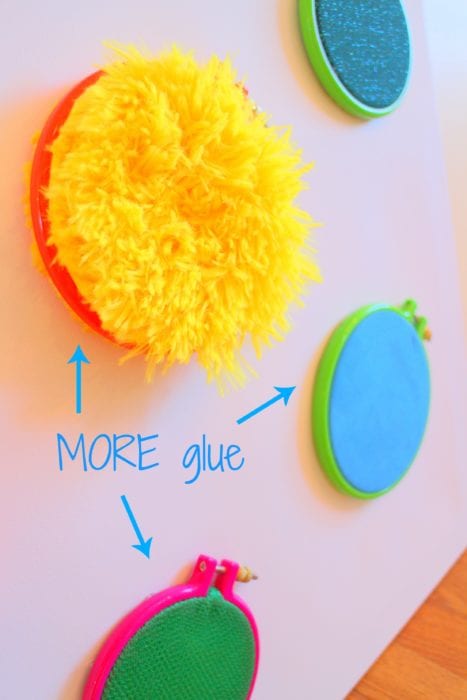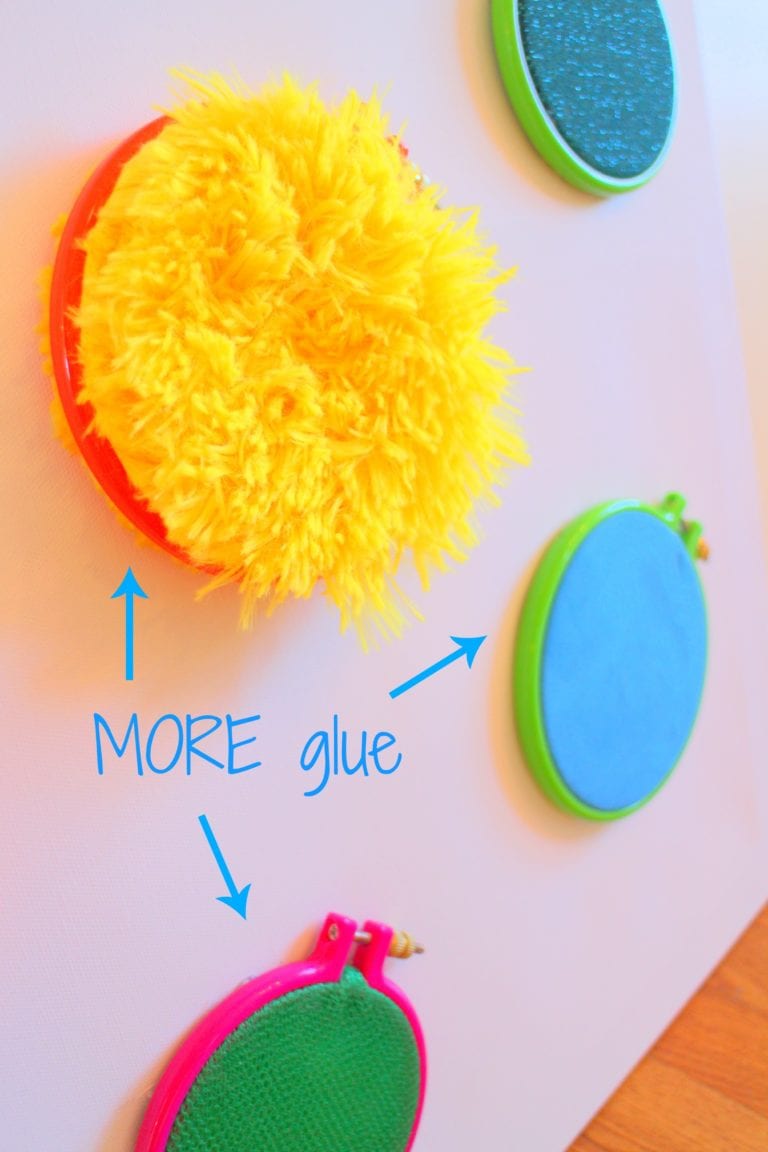 That's it! When the kids wake up, they have a sweet new sensory board to play with!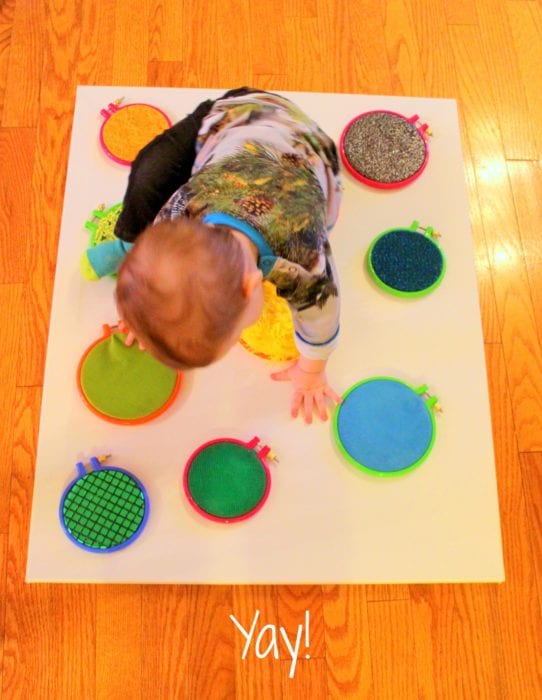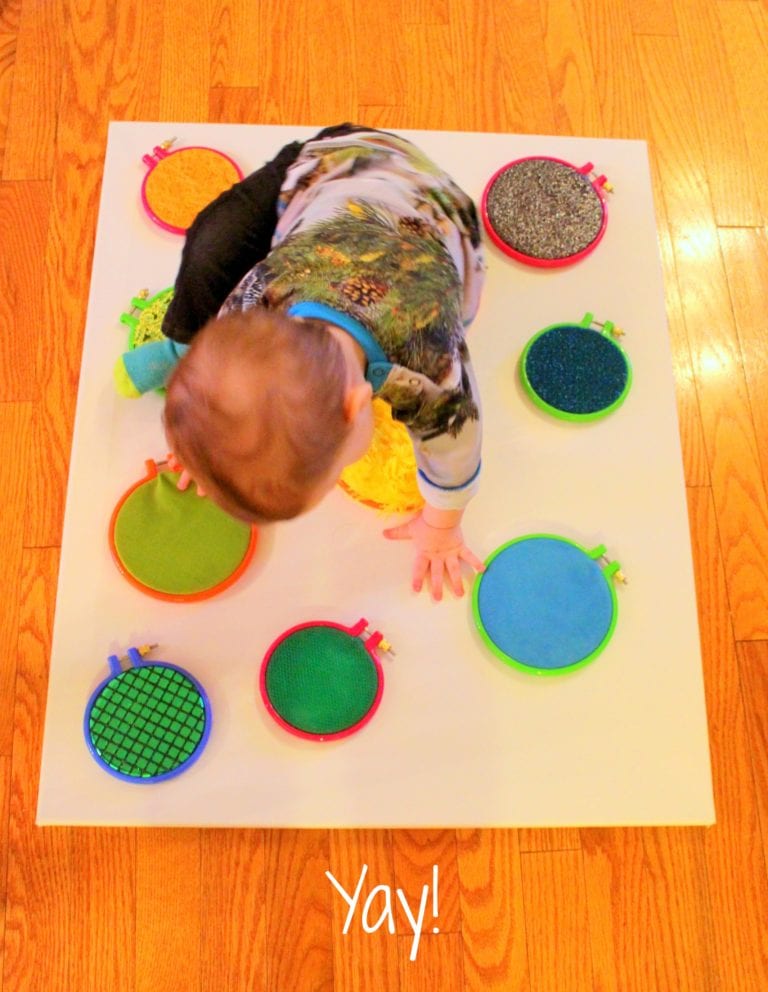 Crafting and photography from Katie Edwards.
Katie is a writer, librarian, researcher, and mother with a great set of DIY skills. Check out her birthday party blog and her book reviews at Brass Knuckle Books.