So this is NOT a before and after. This is the during. As a reminder, the basement bathroom has been through a lot, but there is still a lot to go.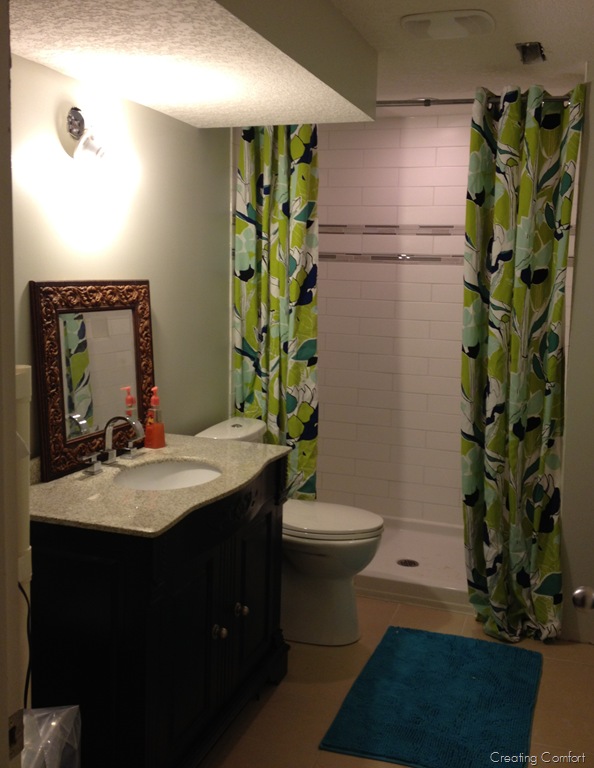 So far, we have re-done the electrical, plumbing, drywall, tiling, paint and ceiling texture.
Painting: I recieved a gallon of paint from Rona to try out. We got to select our own colors to try out.

On the wall that had already been painted, the new paint was much lighter than the existing color. We used 2 coats of paint on this wall, basically eliminating the primer. On the walls that had bare drywall, we did use a basic primer to coat it first, and then proceeded with 2 regular coats on these walls. We probably could have gotten away with just 1 coat, but wanted to be thorough.
This is a great quality of paint, I plan on purchasing this paint for the bedroom on the other side of this wall, when we get there!
Still to do:
Find a light fixture
Mirror
Hang Towel Bars
Find a storage cabinet to go to the left of the vanity
Baseboards
What projects do you have in your house to finish? Would you like a head start on your projects?
-Brooke