Happiness Is Waking Up On-time Without The Alarm Clock
After waking at all times of the night with small kids in the home, feeling like you got as much sleep as you need is a rare luxury. After feeling really sedate in these dark winter days I decided to try out a natural alarm clock in an attempt to get back to a healthy sleep schedule.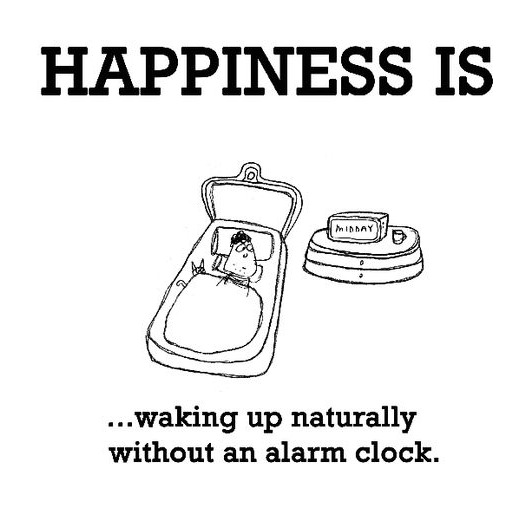 What is a Natural Alarm Clock?
Rather than being shocked into waking up with loud alarms and bells like a traditional alarm clock, a natural light alarm clock emits a dim light that gradually gets brighter. For deep sleepers, there is an option of nature sounds like chirping birds that also gradually gets louder. The length of time it takes the light to get brighter can be adjusted, along with the volume of the nature sounds and how bright the light will get.
Vicki Ravell, a sleep scientist at the University of Surrey, says "Being exposed to a bright light in the morning sends a strong signal to your body that it's time to wake up. Studies have shown that people feel less sleepy and more alert if they wake up to a gradually brightening light."
I got the opportunity to try out the Philips Wake-up Light and was excited to see how it would help my morning routines. The smooth surface has a clock display that can be dimmed, and the LED technology light can also be used as a nightlight or bedside lamp.
Philips Wake-up Light
The Wake-up Light works best when placed right beside the bed where it can shine in the direction of your face. I initially felt nervous about missing the morning drop off, and left my cell phone alarm set for the usual time. The morning light gradually woke me up, and when the birds began chirping I knew it was time to get out of bed. I didn't feel groggy or exhausted, and was surprised at how alert I was and that my phone alarm hadn't gone off yet. This one change made a difference in how I went about my day, I didn't feel like I wanted to take a nap as soon as I returned from school drop off. To say I was surprised is an understatement. Shocked and impressed is more like it.
Pros: Waking up happy
Cons: Doesn't wake you up at an exact time