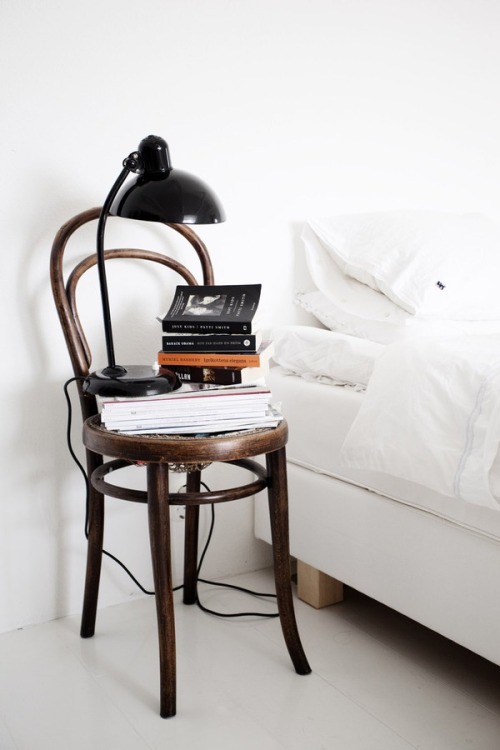 If anyone knows me in real life, they know that my mom is my design side kick. We make a pretty good team because we have TOTALLY different styles for our personal homes, but we can both appreciate a good design. For decorating show homes or staging homes for resale, I know that if we both love it, we did a good job.
Recently we were helping a friend turn her home into a house (my mantra for staging) and suggested she pull a side chair into a guest room to use as a night stand. Both Mom and the home owner looked at me like I was CARAZY, so I began to gather inspiration photos to prove to them that I am, in fact, sane. A chair for a night stand might not be the best solution for those who need tons of storage, but for a place to put a lamp or glass of water, its a perfect solution.
This bar stool is just the size to old a lamp.

via

via
What do you think? A chair as a nightstand, good idea? Or crazy?