Its hard to run a design blog without renovating your house completely.
As much as my house could use some major updates and renovations, my wallet says to take my time. So, I want to start showing you some great design ideas from other designers. Whether they be client projects or the designers own home, there are some great projects out there that I can't wait to show you. I am starting off today with another great designer based out of South East Idaho.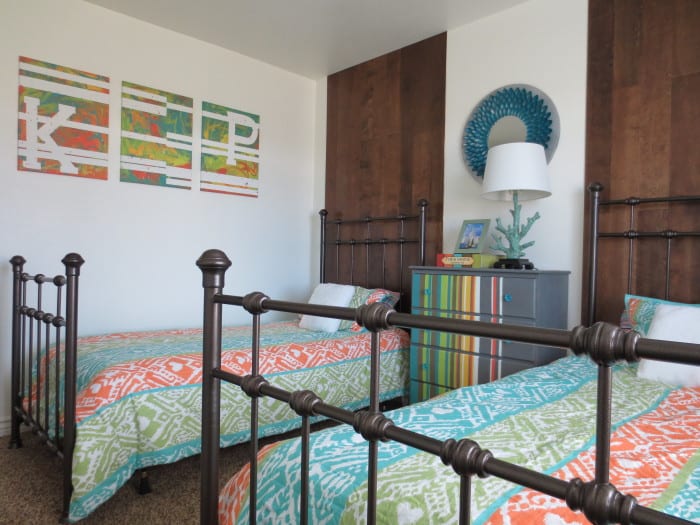 Sonia is amazingly talented, teaching design courses at the University as well as working with her own clients. If anyone is looking for a interior designer in Idaho Falls, Rexburg, or surrounding areas I can get you her information – she will even consult via email!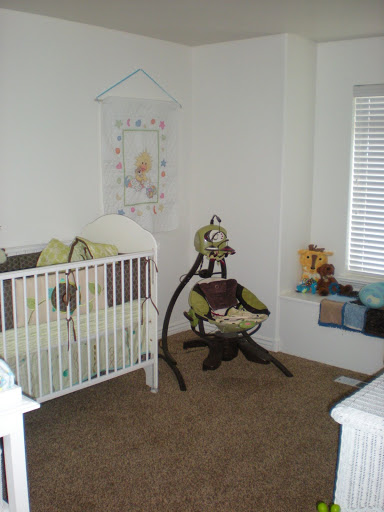 This boys bedroom started out as a neutral nursery. Eventually both boys moved into the room and started with mattresses on the floor. What is so great about this project is that it is done on a realistic budget and without painting. Simple furniture, some bold accents and some family made art complete the space.
The comforters were made for teenage girls, but were on sale for $10-$20 a piece and fit the color scheme for the room. This is a perfect solution for young boys , save the investment for when they are older.
Wood flooring is nailed to the wall for head boards. The dresser is a vintage find (mom's from her childhood room) and refinished.
Making the art pieces with the boys:
Refinishing The Dresser:I love the impact that the wood has on the room. Those beds are beautiful and the whole room looks great!
Have you made an update to a room in your house? What great ideas have you used to design a space on a budget? I would love to see and feature your ideas!