Host a black, white and gold cookie party for valentines day!
Its a valentines day cookie party. Every year my sister in law hosts a small get together for her daughter and a handful of girls to spend the afternoon decorating cookies for Valentines Day. This year I helped put together a black, white, and gold color party, a bit Kate Spade inspired. We ordered all the valentines party supplies from Oriental Trading. There are so many great valentines day party supplies including candy, crafts, and cards.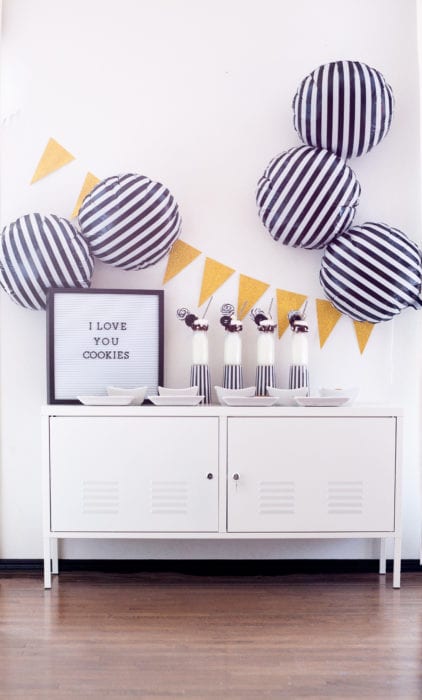 The party itself was pretty simple. Sugar cookies, color coordinated candy, and as a special touch, elaborate candy milkshakes. We dipped some glass jars into frosting to coat them with candy and crushed oreos. Vanilla milkshakes (or even just milk) topped with oreos, licorice, donuts, and black and white swirl lollipops. For the preschool aged girls we assembled them before hand, but older kids could easily make their own custom creations.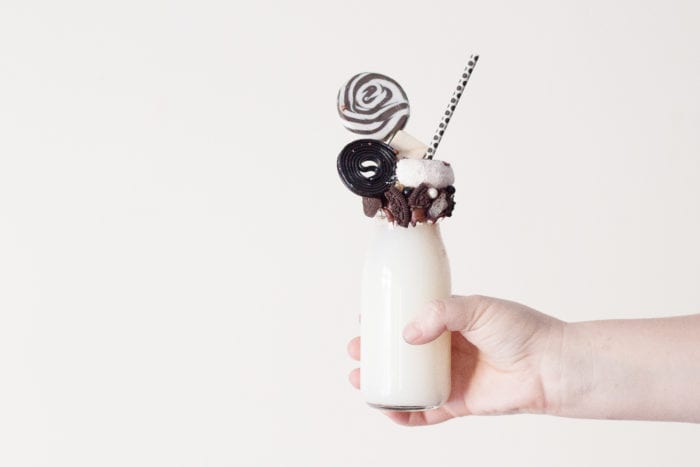 What I love most about this party decor is that the color scheme is easy to use in so many occasions. All of the items could easily be used for a new years eve party, birthday party, or even a bridal shower.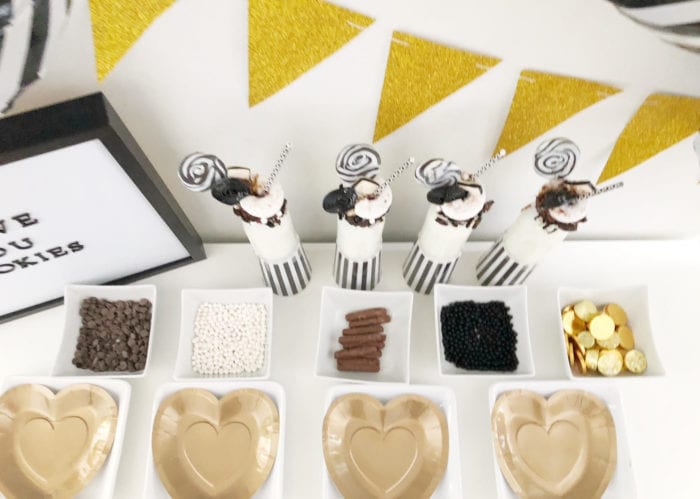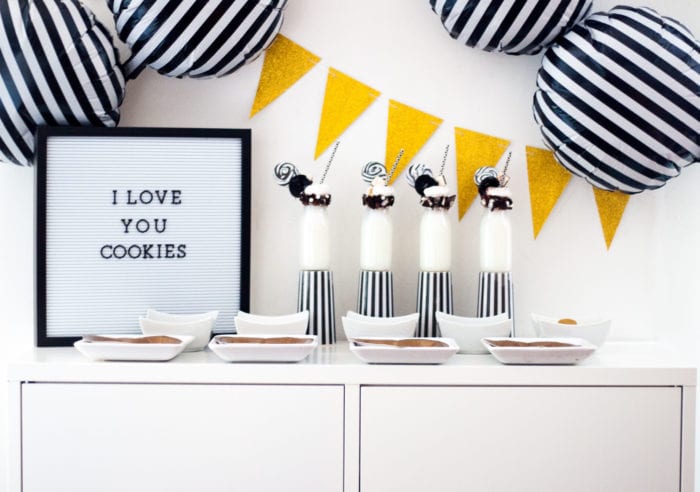 Black and White Valentines Day Party Decor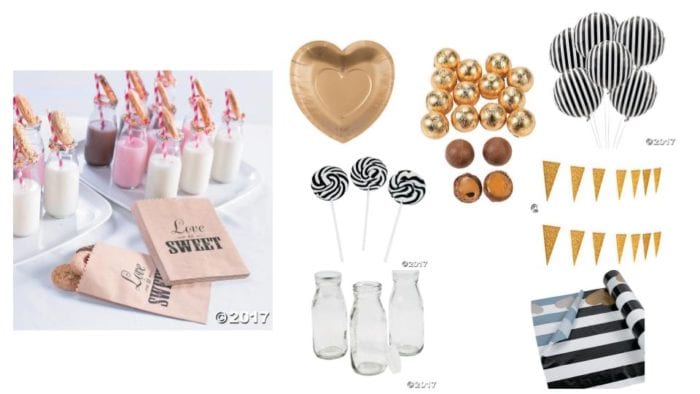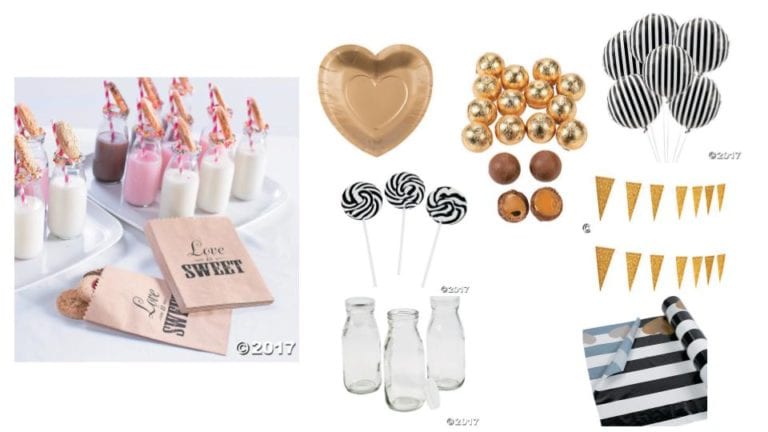 Party Supplies Used: