If you are new to a Cricut or other cutting machine, learn all the details you need to know in the Ultimate Craft Vinyl Guide. Become the vinyl pro and craft all the things in no time!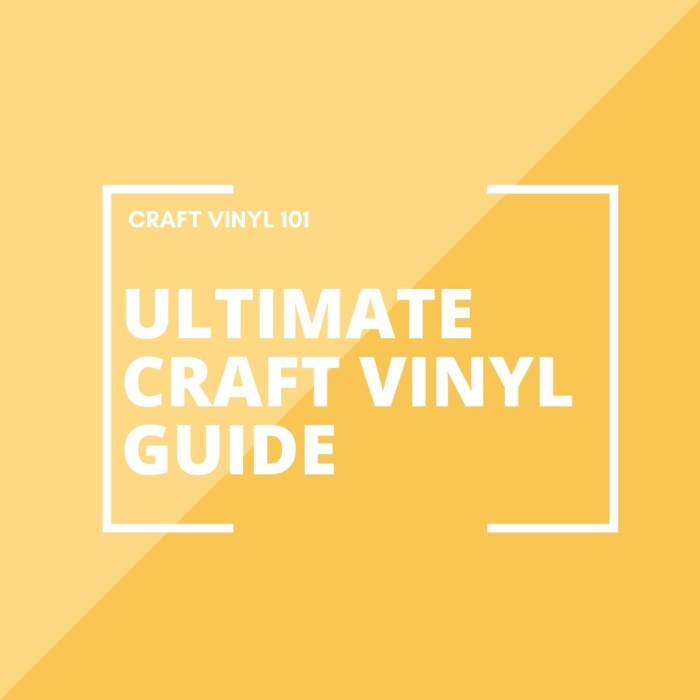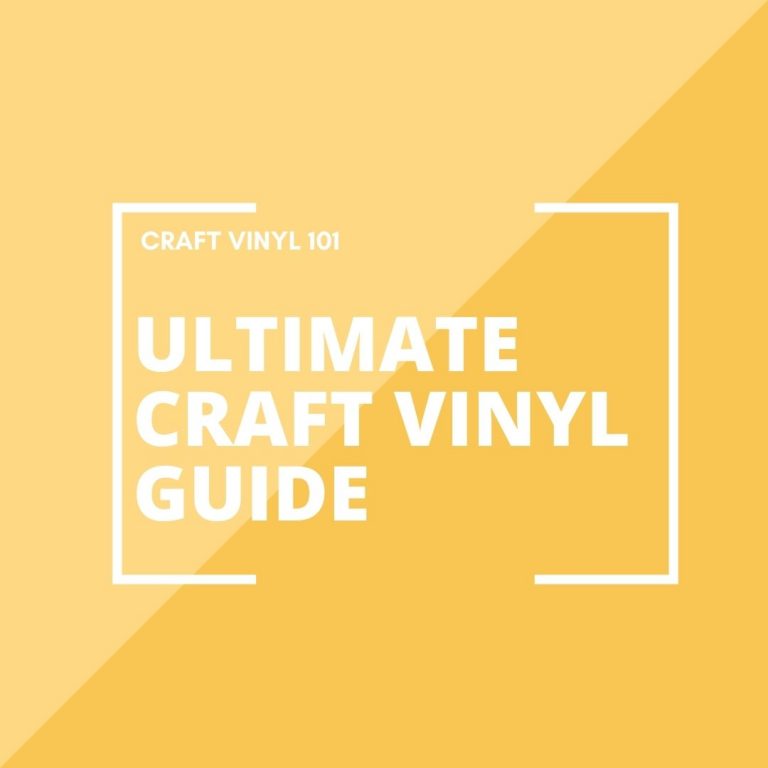 For anyone who just got a cutting machine (Cricut, Silhouette, or other brand) it can feel a little overwhelming to start.
If you have joined a facebook group for project ideas, or just tried shopping for vinyl, chances are you have seen a lot of strange words floating around. 651, 631, HTV, Iron On, Adhesive Vinyl, Permanent vinyl! AHHH!
How do you know what to get or when to use what? Calm down and keep reading. I will walk you through the baby steps to get you started on your craft journey.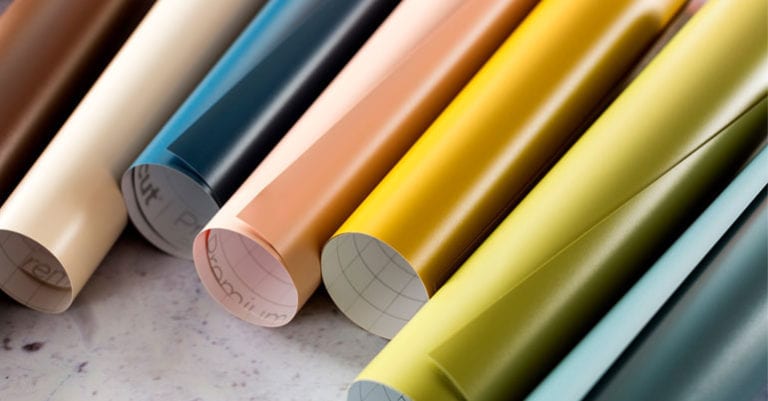 How To Know Which Vinyl To Use
There are so many different types of vinyl and all the options may be overwhelming when you first start out (it was for me). The type of vinyl you use will depend on the project you want to make and there are so many names for the same product!
To save you time in the craft store, or while shopping online, I put together this vinyl guide to help you know what you need, and when to use it. I typically buy my vinyl from Expressions Vinyl or Cricut so I will list the most common names found at these shops as well as other names you may find them under.
What Is Your Project Type?
What surface will you be applying the vinyl to? Do you want the vinyl to be permanent or temporary? Will it be outside or exposed to water?


Removable Vinyl / Oracal 631
Removable vinyl is also known as indoor vinyl, or basic vinyl. It can be added to a painted surface and removed without damage which is perfect for home decor projects. Removable vinyl is perfect for projects such as stencils, binders, wall decor, etc.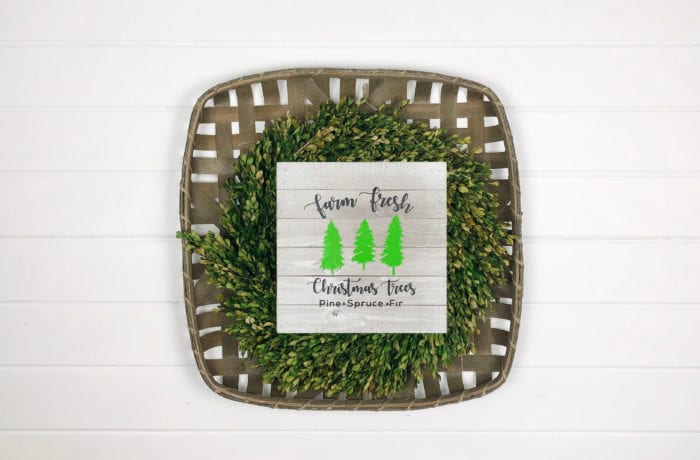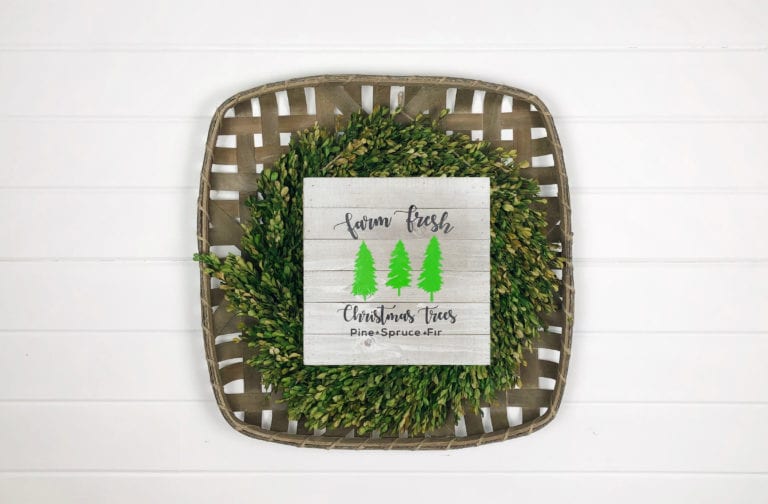 Here are lots of projects made with vinyl – get ideas for all the things you can make! Get vinyl project ideas HERE!
Shop indoor vinyl at Expressions Vinyl
Shop basic vinyl at Cricut
Permanent Vinyl / Oracal 651
Permanent vinyl is also known as outdoor vinyl because it is water resistant and strong enough to handle some wear and tear. I love to use permanent vinyl on mugs, tumbler cups, car decals, mail boxes, or outdoor signs / decor.
You can use permanent vinyl on indoor items as well, but it may leave a residue that is tricky to remove.
Shop Oracal 651 from Expressions Vinyl
Iron-on Vinyl / Heat Transfer Vinyl
Iron-on vinyl adheres to a fabric when heat is applied. It comes with a clear plastic sheet on the front side which holds your designs in place.
When you cut iron-on vinyl it needs to go on the cutting mat shiny side down and you will mirror your image before cutting. This is because you will peel off the surrounding vinyl and will be left with a clear sheet with your design on the back.
Its like transfer tape and vinyl all in one, and it is AMAZING. I love it because this feature makes all iron-on projects look more professional and not home made because the spacing and everything is kept the same.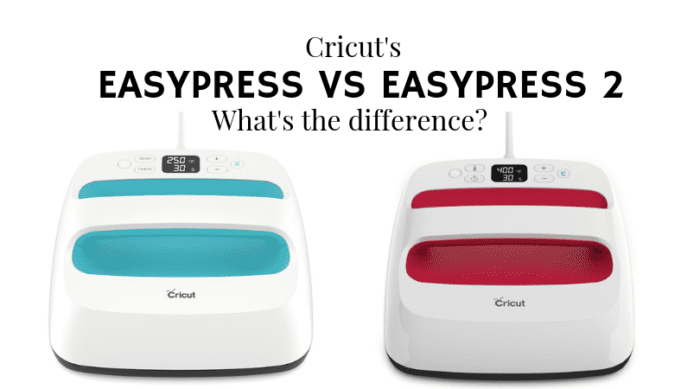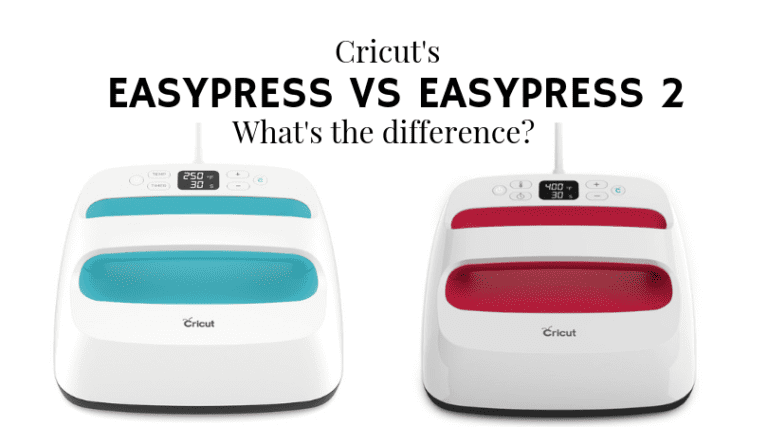 Iron-on vinyl comes in a lot of different finishes so be sure to read the instructions on the vinyl for heat settings to use. Some metallic or shiny vinyls need to cool before removing the plastic sheet to keep the vinyl from wrinkling.
I love iron-on vinyl because it can be used in so many different ways. My favorites include the glitter, metallic, flocked, halographic, and patterned options!
Get your iron-on vinyl from Cricut
Find heat transfer vinyl from Expressions Vinyl
How to tell if its adhesive or iron on vinyl?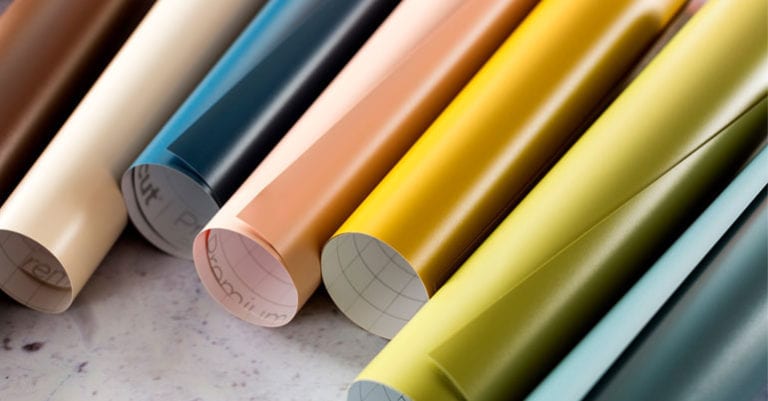 Adhesive vinyl will have a paper backing (as seen in the image above) while iron-on vinyl will have a clear sheet on the front and no paper backing.
If you want to save this for later, please pin it!