Mid-Century Modern Home
I love the style of this home and just had to share it with you guys.
The dropped ceiling in the entry way at first felt kind of dark but I think it could be really welcoming if the lights were a bit brighter. Decor-wise its a win.
This open area makes the house. I am soooo in love with it. This house has a total mid century vibe to it, which is right up my alley. Favorite features for this ENTIRE house would be all of the furniture but the light fixtures are well done. I love the pendants over the dining table.
The Dining Room
I had mixed feelings about this built in bench as decor wise I feel like it would be a total mess and junk collector. However, for extra seating with kids around it would be really nice to have.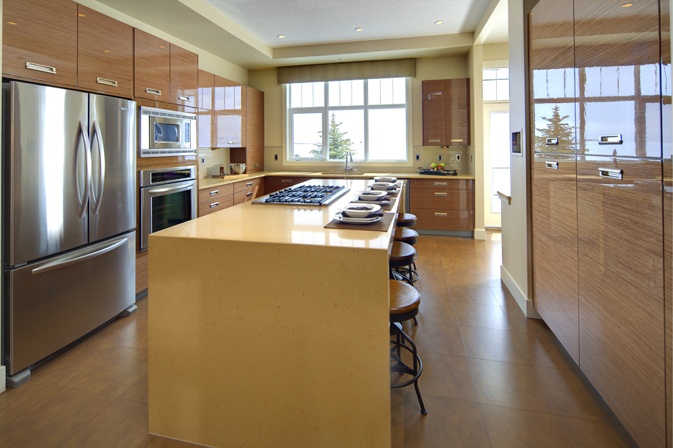 The kitchen is a breath of fresh air. I am so sick of the ebony stained kitchen cabinets and dungeon feeling. I love white but would like some variety. This has the modern touch with a timeless finish. I don't think this kitchen would win over everyone, but from the perspective of a show home this was great to see. The island also looks less yellow in real life than in the top photo.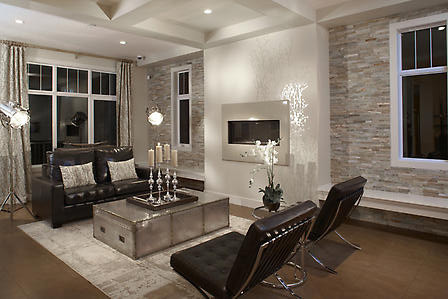 The living room is amazing. I love the build out around the fireplace. The entire house feels a bit more beige than grey (if you noticed the coloring difference between the professional photo and my own, mine is more color accurate). The coffee table (and most of the other furniture in the house) is from Restoration Hardware. Also see the classic barcelona chair? I am in LOVE with that chair.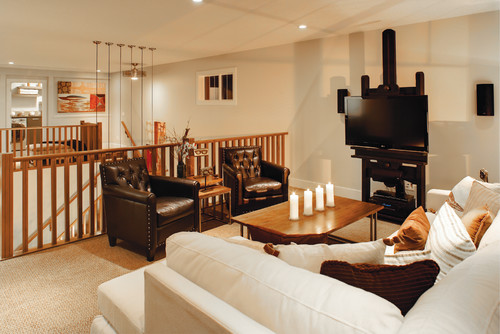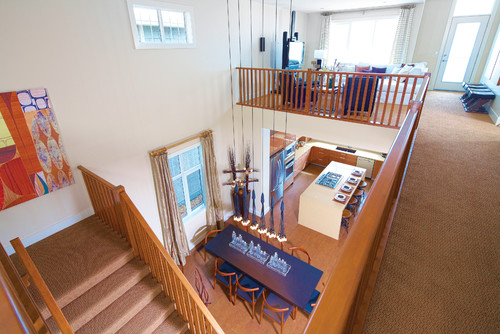 The upstairs bonus room is awesome. I love how open this whole house feels. Also, that fan was worth a stop and stare. Unique but not crazy.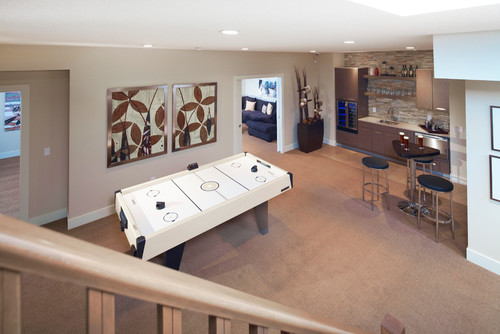 Model: Adora Coastal
Builder: Baywest Homes
Community: Mahogany, Calgary SE