Its holiday time, and in Canada we are oh so lucky to have an early Thanksgiving in October. Our family has some citizens of both the US and Canada, so we sometimes get to celebrate both events. So many good meals. My favorite contribution to any meal is the desert, and what better to share for Thanksgiving than a pie?
One year my Mother In Law asked me to bring a pie to Thanksgiving, but I was confused because she also asked several other people to bring a pie. Thus began the conversations on how many types of pies were needed, and what was everyone's favorites. Because we were visiting, I had to borrow a kitchen from my Grandma, and lucky for me she shared this old-fashioned cream pie recipe that is a rock star. You can add bananas, coconut, or chocolate for any variety of cream pie that you like. Even better is that you can double the recipe no problem, so you can make 2 with the same amount of mess and time. Also, I choose to buy my pie crusts because I love graham cracker crusts, and it's just easier. However, you could easily make your own and it would look so much better in a pretty serving bowl.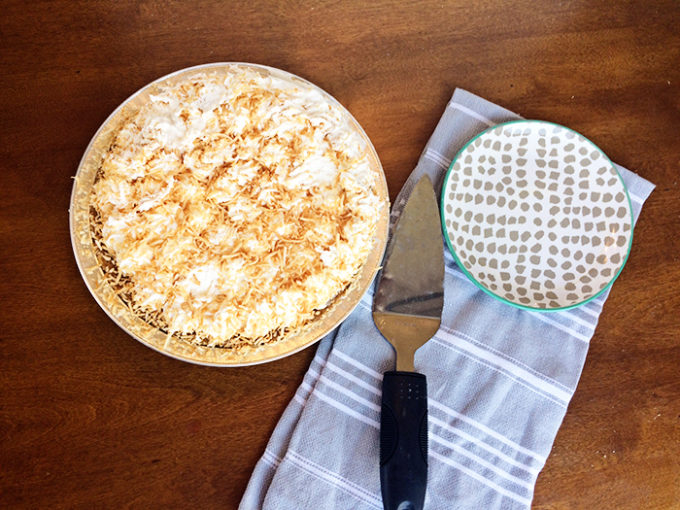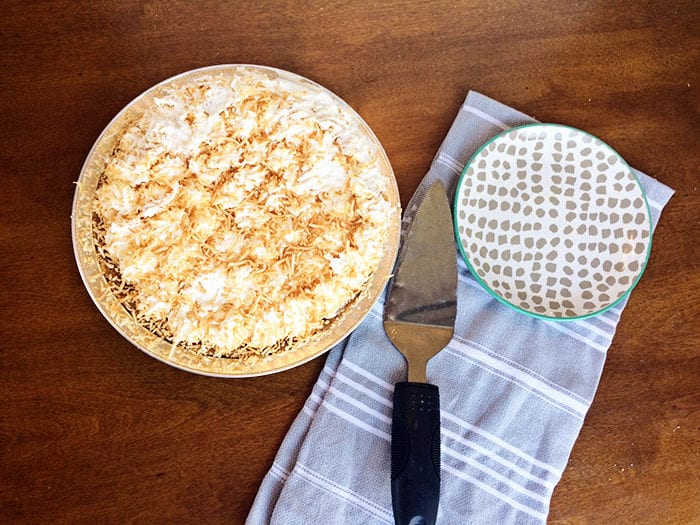 Basic Cream Pie Recipe
5 Tablespoons cornstarch
3 egg yolks
1 cup sugar
2 Tablespoons butter
¼ tsp. salt
1 tsp. vanilla
2 ½ c. whole milk
1 cup whipping cream
¾ cup Half and Half
1 9" pie crust
Note: When using whole milk, you can cut the cornstarch down to 4 scant tablespoons.
Mix cornstarch, sugar and salt in a heavy 3 quart saucepan. Add milk and Half and Half; cook on medium heat until smooth and thick, stirring almost constantly to keep bottom from burning. Pour small amount of hot mixture into egg yolks; blend thoroughly. Pour back into pan slowly, stirring constantly. Cook another 2 or 3 minutes until thick. Remove from heat. Add butter and vanilla.
Banana Cream: let mixture cool and then pour it over two sliced bananas that have been placed in pie crust. Can also put ½ cup shredded coconut in mixture before pouring into crust and make it a coconut/banana pie. Or you can leave banana out and make a coconut cream pie. Can toast coconut for top if desired.
Chocolate Pie: add ½ cup melted chocolate chips to the cooked mixture OR reduce sugar to ¾ cup and then add ½ cup chocolate syrup to the cooked mixture.
Note: recipe can be doubled. Top pie with whipped cream.
Pass The Dish
Today I am joining with a group of bloggers to share an entire thanksgiving meal. Each of the 5 bloggers will each bring (rather share the recipe for) a course of the meal. An appetizer, main dish, two side dishes and a desert.
Side from Erica of Everything Mom and Baby
Side from Marcella of Hey Modest Marce
Turkey from Christine of Amidst the Chaos
Happy Thanksgiving to everyone, and hope you enjoy a great meal.