FREE PRINTABLE BIRTHDAY CAKE BANNER
Adorable and charming, use this free printable birthday cake banner to adorn a cake or cupcakes. It will be the star of your birthday celebration!
Birthday parties can be over the top, or simple fun gatherings. No matter what your party style is, it's the thought that counts but something little can make a thoughtful touch.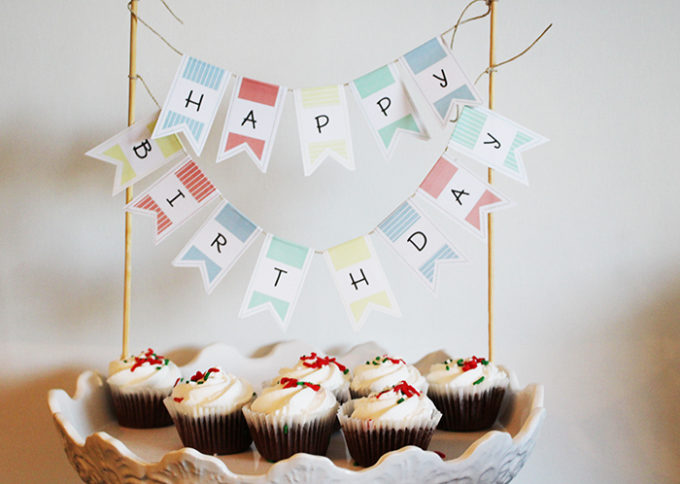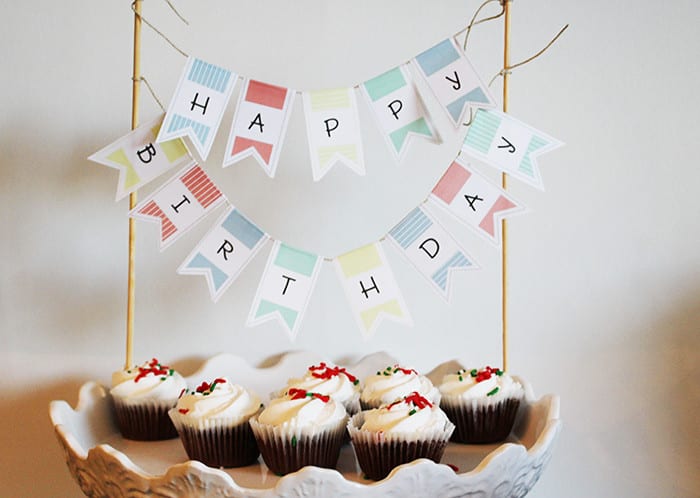 My boys seem to think that a birthday means decorations. We don't go over the top, just some dollar store streamers, balloons, and cake. My favorite thoughtful additions are small and simple projects I can make with no special supplies or tools. I designed this little banner that is easily printed and assembled. Bonus, it is free! Easily assemble and adore your project that will look so cute with your birthday kid holding.

Assembly Instructions:
Cut around the banners and fold over the top 1/3.
Glue together over a piece of string – embroidery floss and bakers twine look adorable but anything works.
Tie string to skewers (or paper straws) and push into cupcakes.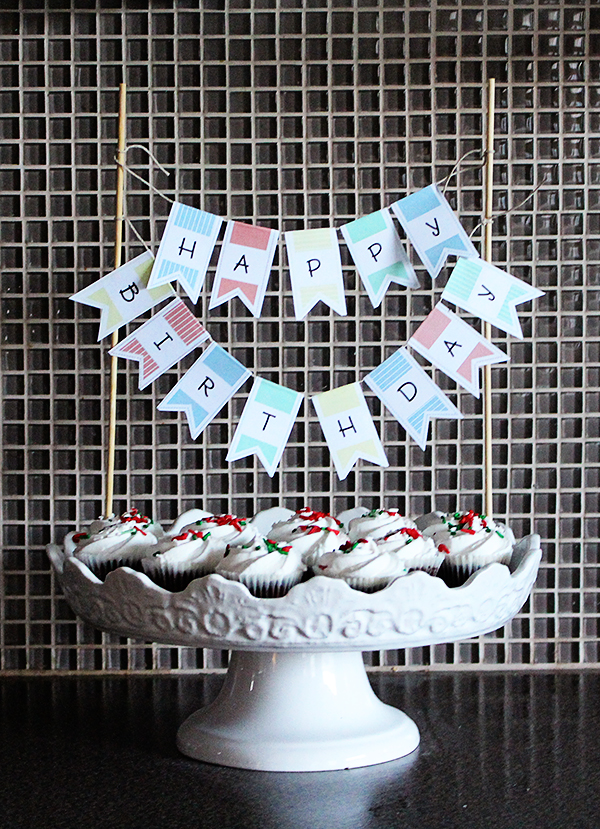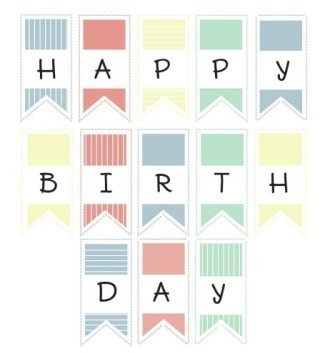 Looking for some simple theme ideas? I have lots of birthday party ideas you can see here.
Do you have time to order some supplies? This Happy Birthday 3D Balloon banner is adorable and there are some other options too.
pin later: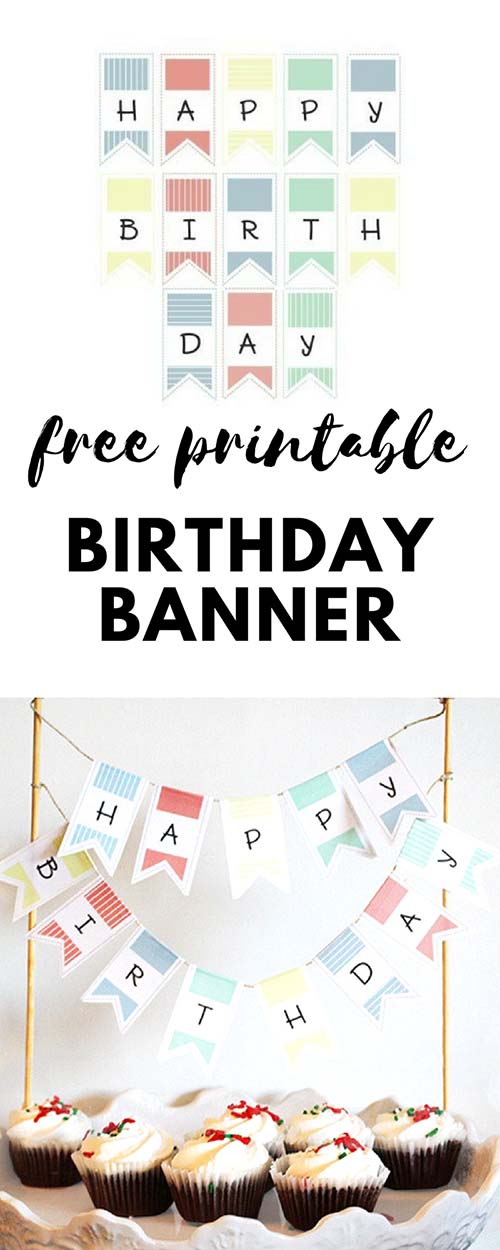 To get the free download of this item, enter your name and email and I will send you a link to the file!
*This product is for personal use only.*