Looking for creative bedrooms for your kids? Or for yourself? Paint is such a great way to add personality to a room. Whether it be a soothing, calm hue or a bright and playful tone, the color of a room makes a big impact on the way you feel. For home owners looking for a big impact, a bold accent wall is a great option.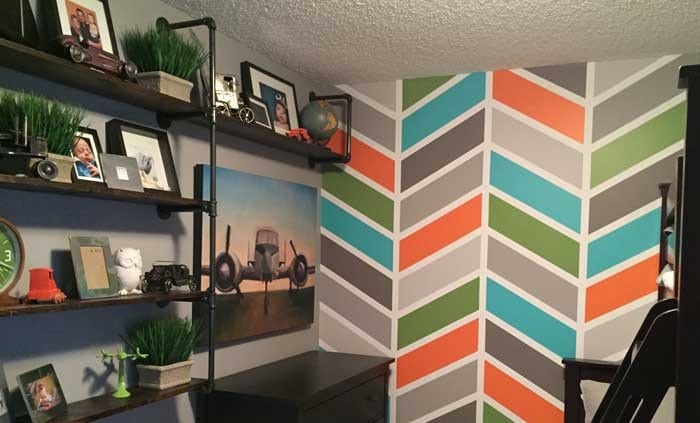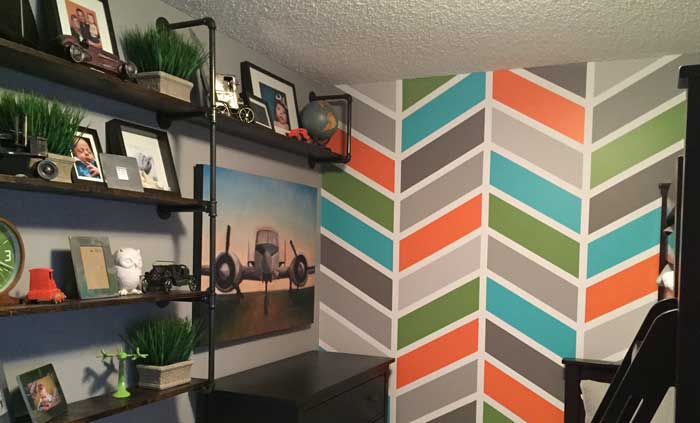 There are a few options to get an amazing accent wall, the most common being wallpaper or paint. Wallpaper can be quite expensive and labor intensive to install, but if you are patient the end results are worth it. Painting walls is much more budget friendly, and the options are unlimited.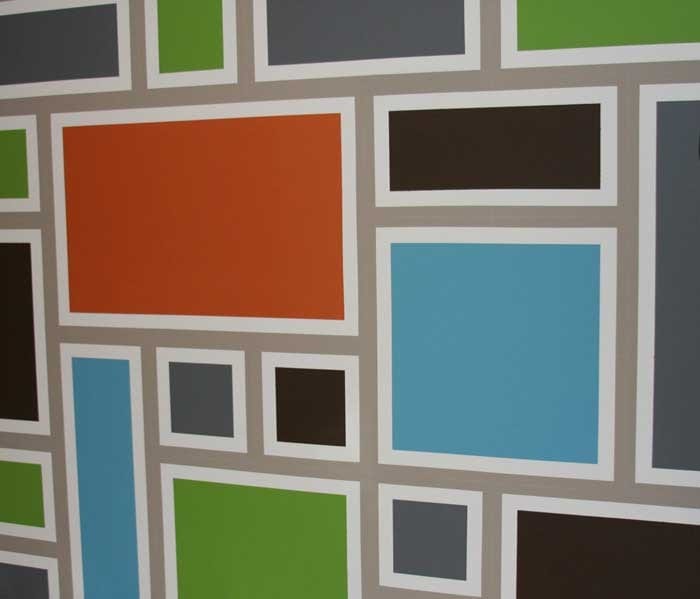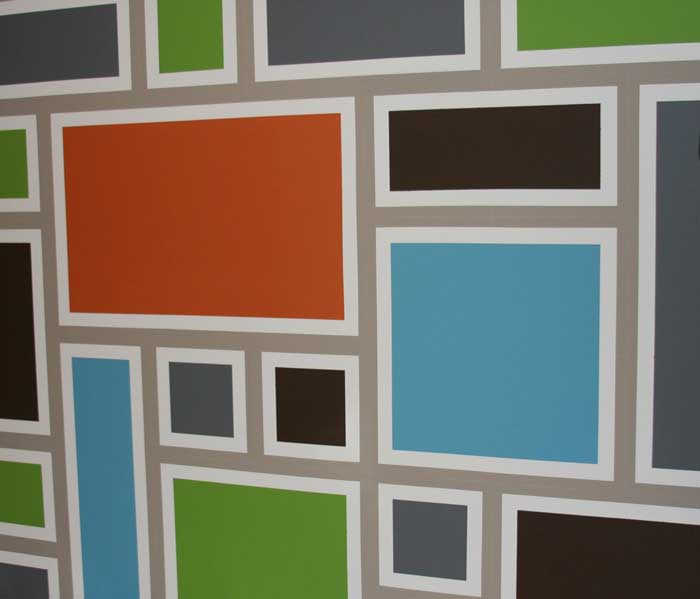 Here are some ideas to add some personality to a room on a budget using paint. Tell me which rooms are your favorite in the comments!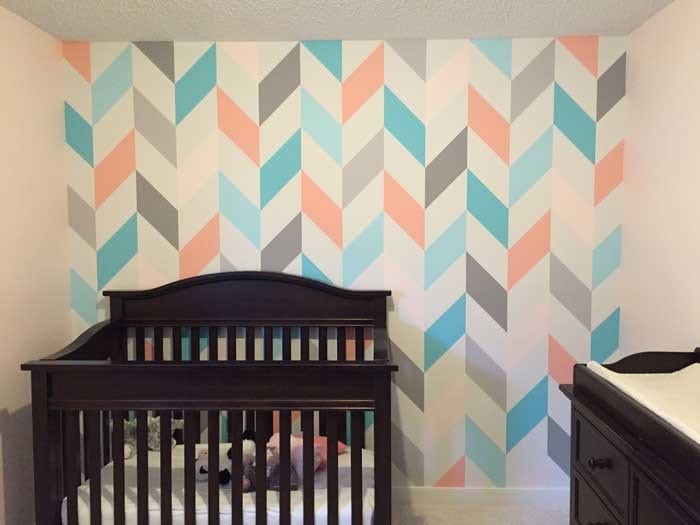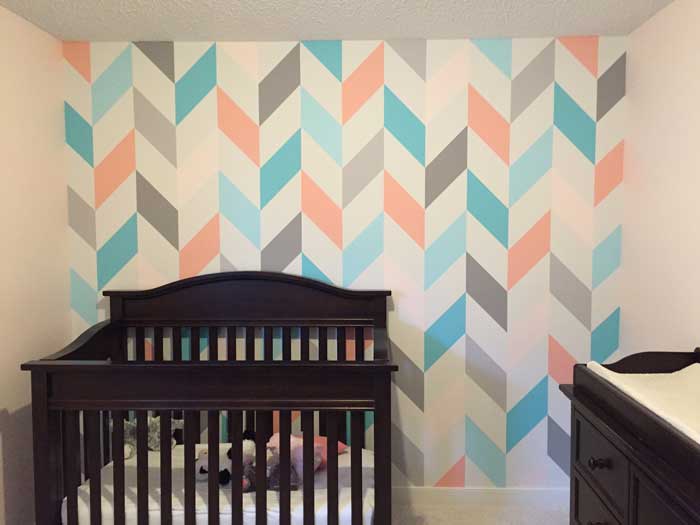 Kids rooms are a great place to start a painted wall in your home. Wall colors can be coordinated with bedding, or add a more diverse color palate to neutral bedding. Either direction you go, a bold pattern and theme free color scheme (like in this nursery) will work for babies, kids, and teens.
Stripes are the easiest designs to tape out. A more subtle tone on tone look will surprisingly add that extra touch to a room. This grey striped wall is the finishing touch to the twin boys nursery.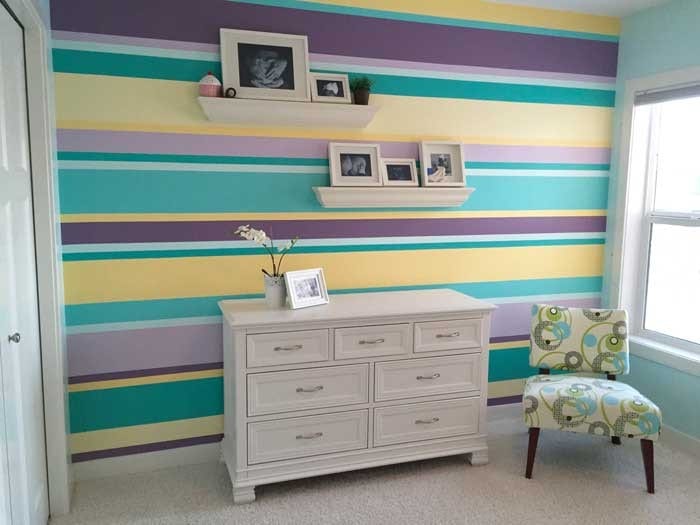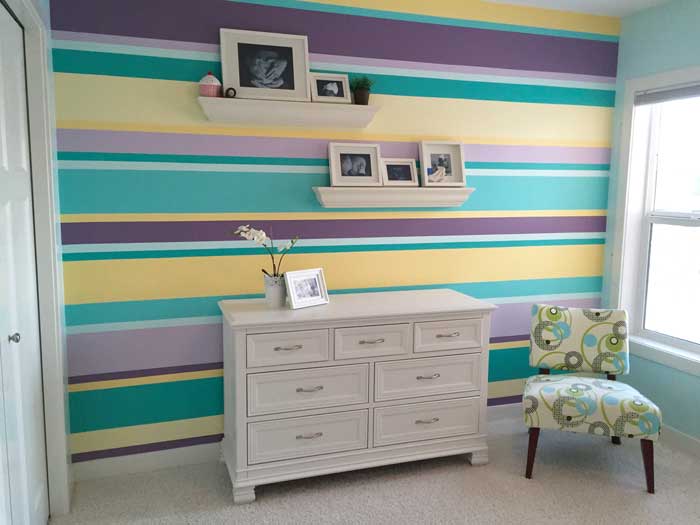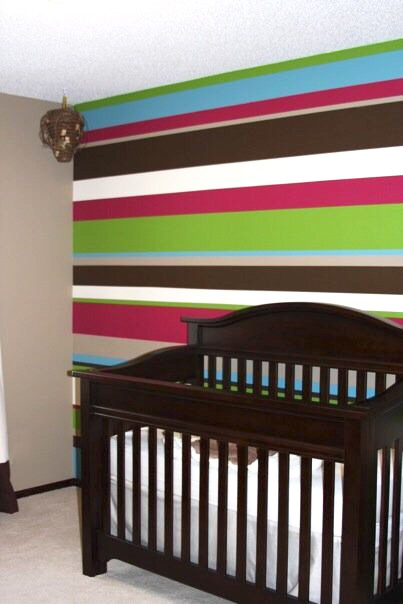 Varied thickness of stripes adds some drama to an otherwise simple bedroom. Combining colors and stripe sizes, there is no question where your eye is drawn to in this room.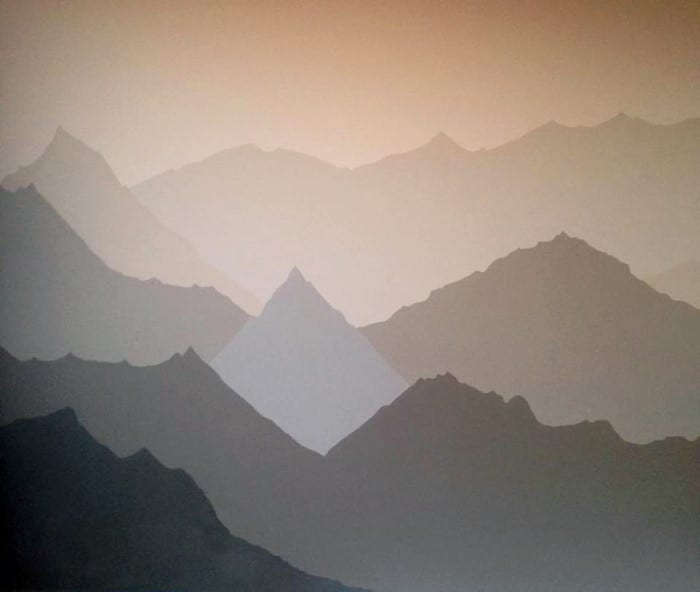 For those who are more artistically inclined, a mountain scene or full wall mural will make any room feel like your own. This could be done in a more geometric shape for a more simple approach. If you weren't feeling up to the task of free handing this mountain scene you could rent a projector to trace a more realistic mountain run onto your wall.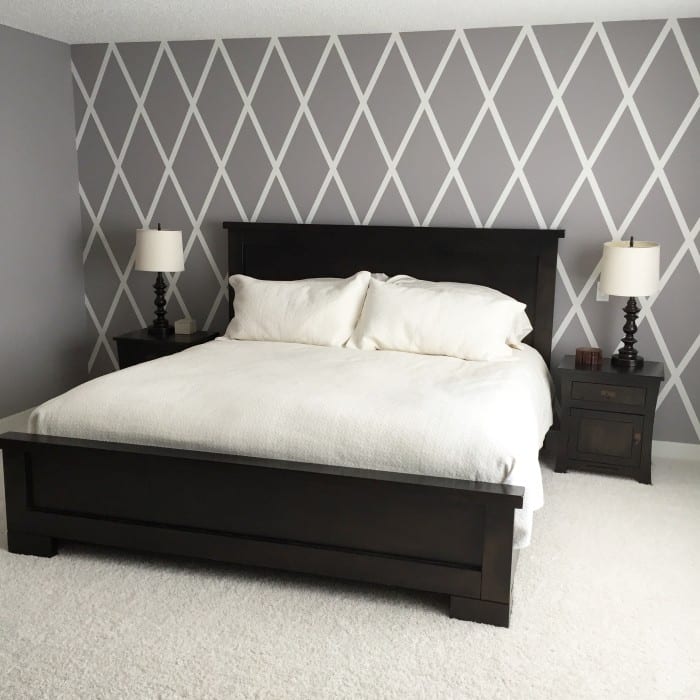 I am currently working on adding some painted murals into my basement play room, so I will be sure to post pictures on my Instagram of the process.
Do you have an awesome kids room? I would love to see it! Email me or tag me on instagram!