Sometimes you need some serious design help and other times you just want to ask a friend with a good eye for a second opinion. A quick design question to ask an interior designer without having to hire one fora major consulting fee. That is what makes e-designs so wonderful! (Did you know I can do a simple e-design for $25? See my services here).
Jill sent me an email asking what art or accessories to put above her couch. She said she specifically didn't want a gallery wall. I immediately suggested one large painting. Since I can't leave well enough alone, I did a simple photoshop of her space to show her what I would like to see in the room. Jill also mentioned that the room doesn't have any overhead lighting, so she wanted to add a lamp where the end table is.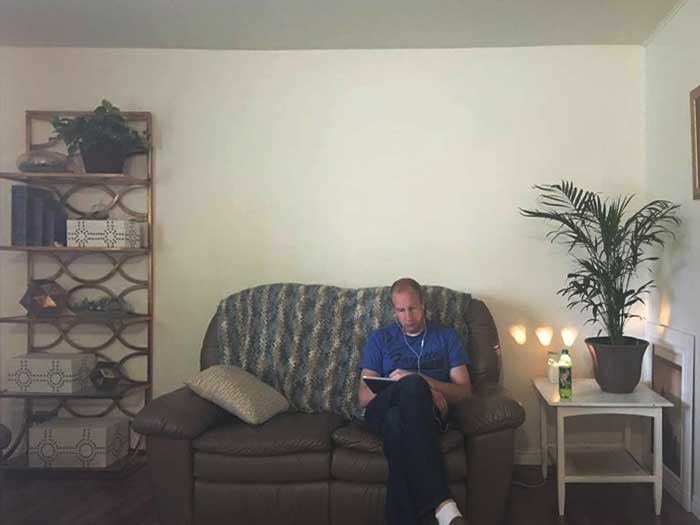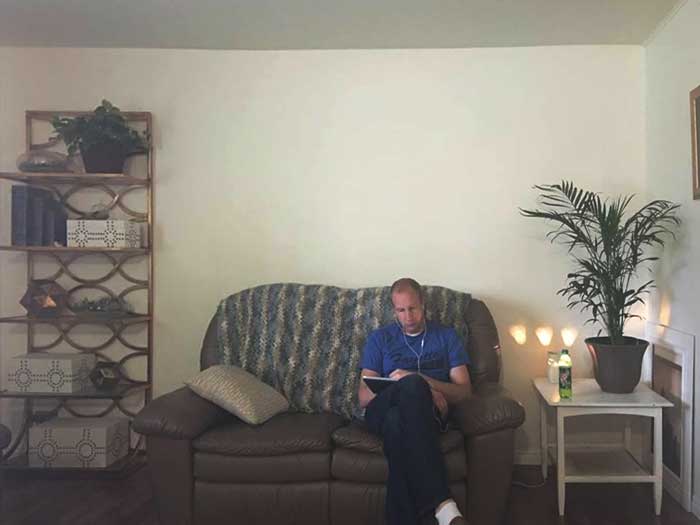 This is what the room looks light now. I suggested one large piece of abstract art. This could be a simple DIY project if you are feeling artistic, or there are always unique and beautiful art pieces from artists on minted. I like the gold shelving that is already in the room, and found out she already owns one of my favorite floor lamps from Target. I also suggested a new sofa (this one from wayfair is only $415) to update the space entirely.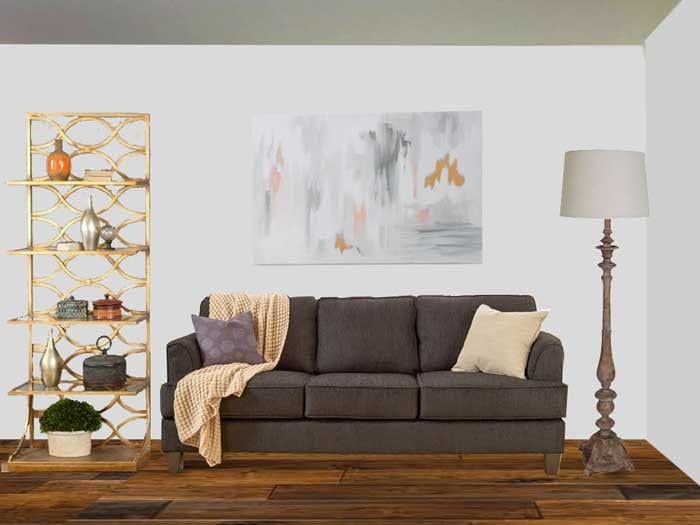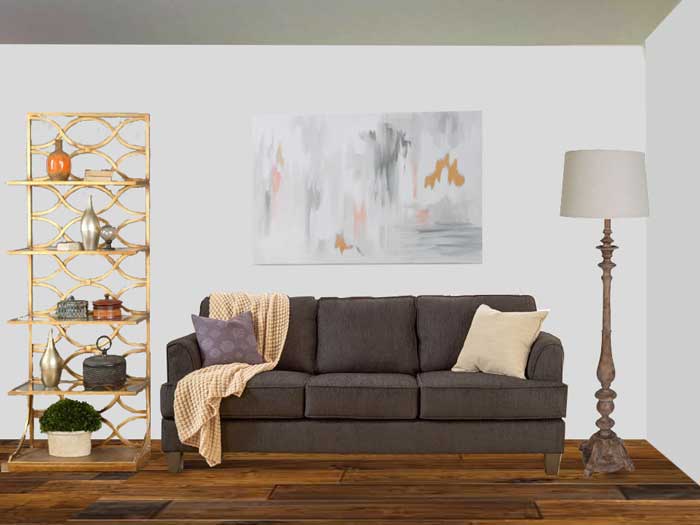 What do you think?
Links to items used are here: