The Before
This boys room started out dark and dreary. While it was very functional and it had great bones – furniture, accessories, etc. When you look step back and look at the room from a distance, the general feel of the room was a very dark. The furniture was all great as is, we kept the bunk beds, end table, and lamp. The shelves moved to a different room of the house and we replaced it with another cabinet from the front hall that was previously used to store shoes and coats for the family.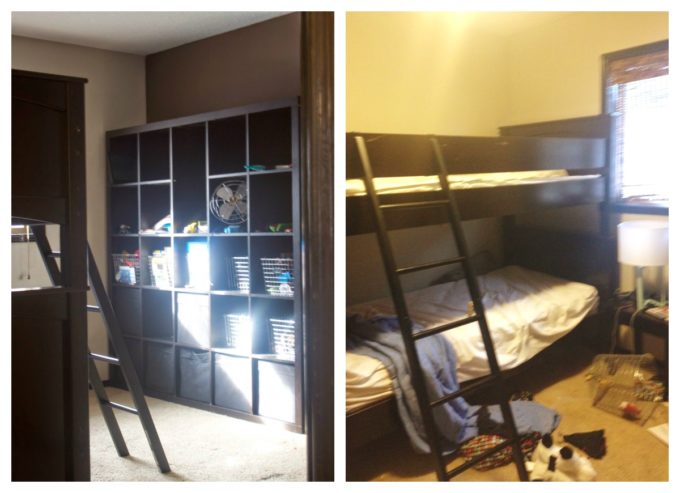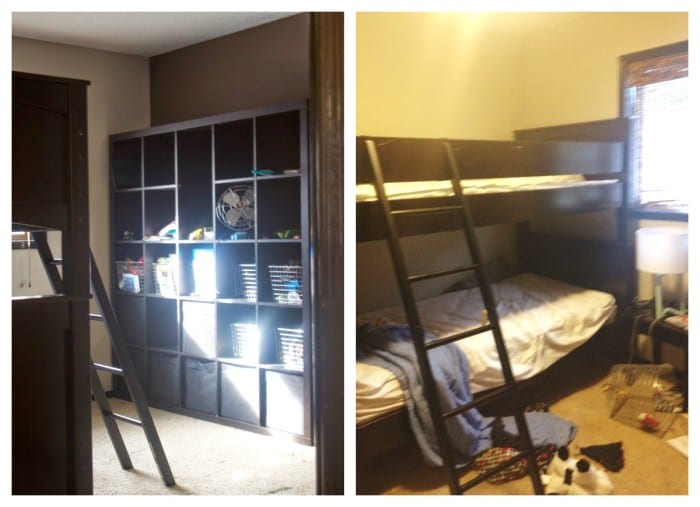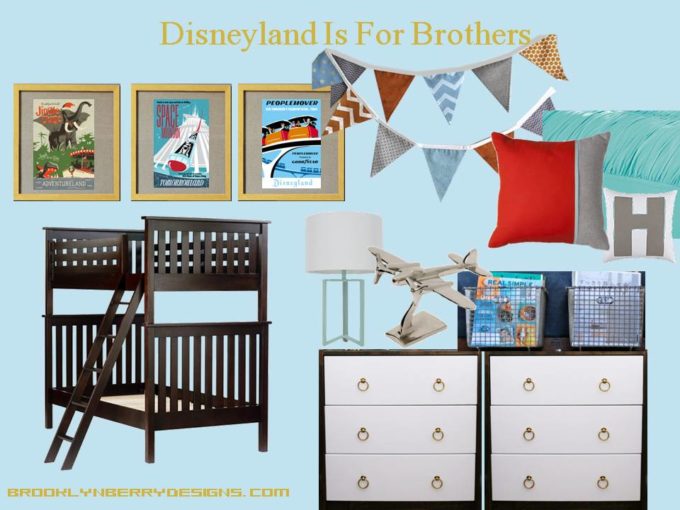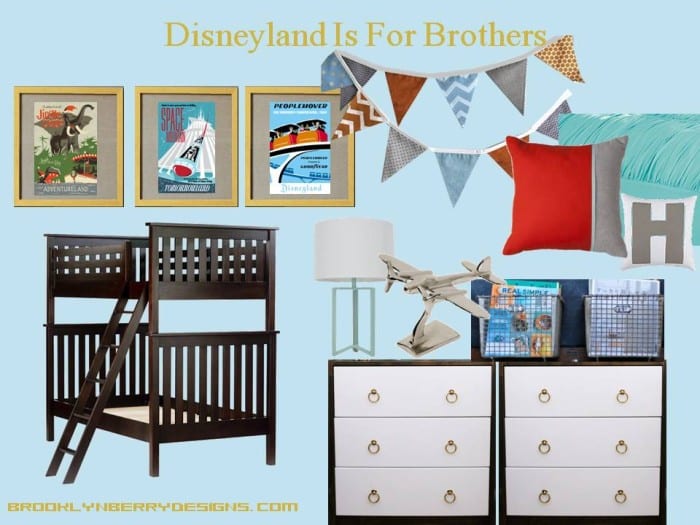 The Paint
First step – painting the accent wall something brighter. Its still colorful and bold, but lightens up the room. AHHHHHHHH a breath of fresh air. It also worked out really well for a fast make over to only paint the accent wall. The main colors of the room are consistent with the rest of the house, and the doors and trim all are consistent as well.

The Dresser
For the dresser, I wanted to see something lighter, but still coordinate with the existing furniture in the room. I liked the white of this dresser, with the dark stained edges. We originally planned on refinishing the Rast dressers from Ikea, but when we got them assembled in the room the scale was just off. They were too small for the wall. They are pretty slender, and I see why people use them as nightstands, but as a stand alone dresser it just didn't work, even with two units pushed together. There was an expedit shelf in the front entry with sea grass baskets, and the size was perfect. It was already white, and we used an extra shelf from the existing shelf already in the room to add some dark stained accents to the other side of the room.
Finishing Touches
For the finishing touches we framed some pages of a coffee table book bought in Disney Land rather than buying the prints themselves. The family has a special love for Disney – they have been on numerous trips there, and mom and dad even got engaged at Cinderella's Castle! Its great to see fun graphic prints with a retro vibe that look great and remind the kids of fun family adventures. Cute and personalized at the same time!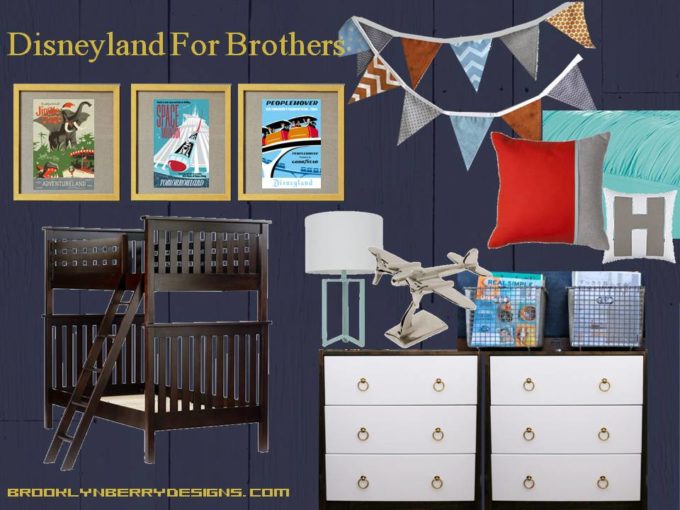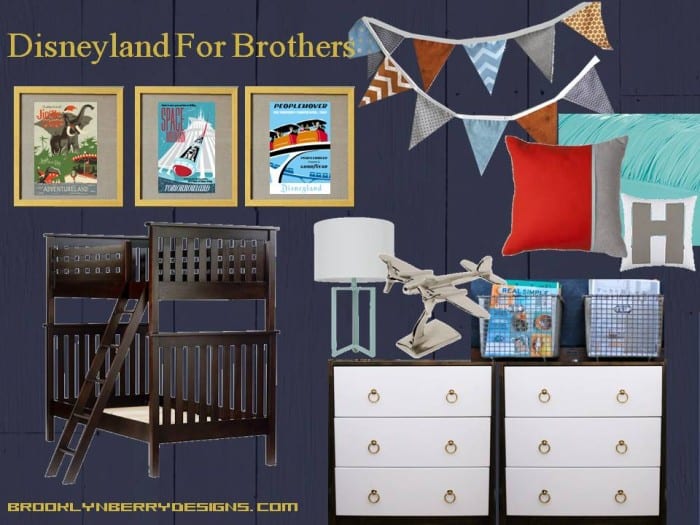 This was the first board I sent over. I loved the Navy Blue paint color, and the boards on the walls, but it didn't brighten up the room, and that was our top priority.