I am loving the idea of decorating a little girls room with whimsical and beautiful details. I love the idea of creating your own pattern and graphic details with wall decals. Gone are the days of animals, cutesy images, and flowers and in are stars, polka dots, sun bursts, and triangles. I love the fun it adds to a room and the added bonus of being able to move them around without marking your walls is even better.
Here are some rooms that I am inspired by.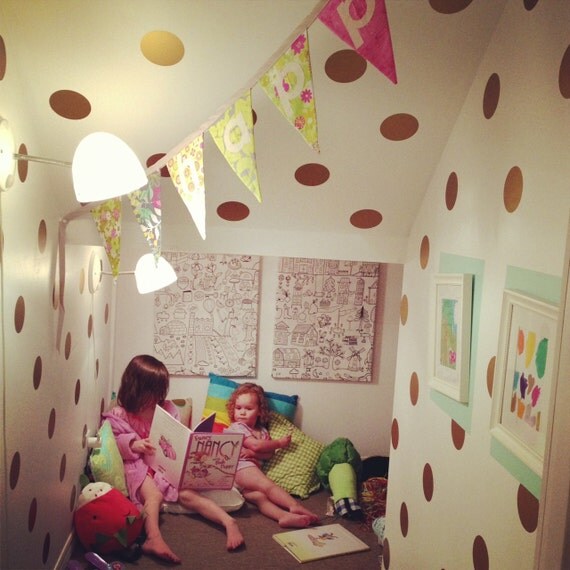 I am working on using the large gold dots in a project, but it isn't quite ready yet. When the girls room is ready I will be sure to share it with you. In the meantime if you are looking for any wall decals, I recommend you check out Walls Need Love. They also have some removable wallpaper that I am eyeing for my half bathroom!