Family Gathering
This past weekend was a busy one. My cousin Jayci got married, and most of my extended family was in town to join in the festivities. Another cousin, Marcy, flew in from Washington and stayed at my house. Since we only see each other every few years, we got together with both my brothers, sister in laws, and my mom for a little outdoor BBQ.
Its so fun to spend time with family and reminisce on the old days, singing Tiffany's "I Think We're Alone Now", making mix tapes, and remembering sleep overs in years gone by. Perfect timing in that I already had picked up some new items for an outdoor table setting while shopping at Pier 1 the week before. While I was setting up I also grabbed some plants and candles from around the house to add to the decor. Why not?
Marcy laughed and said she was shocked at how "fancy" our dinners were, and then was shocked at how easily it came together. With an event planner in the family, I guess we got used to planning fun dinners and decorating the tables all the time!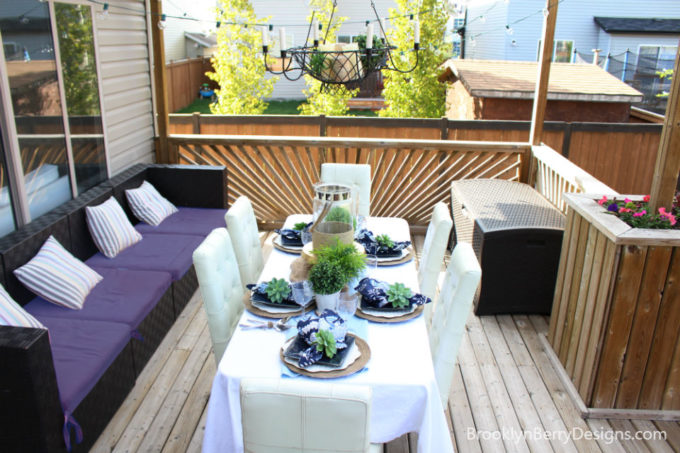 Here is the table all set up. Luckily, the deck is already set up with string lights and flowers. The table is just a plastic card table that we take out whenever we have an outdoor dinner. I have done this trick before when I set up a dinner table on the dock.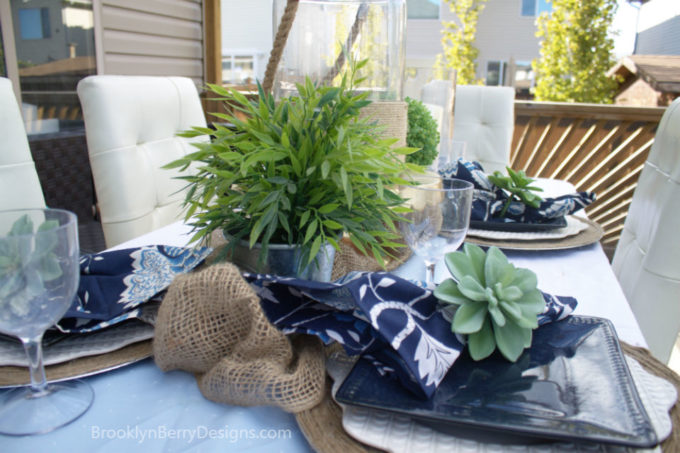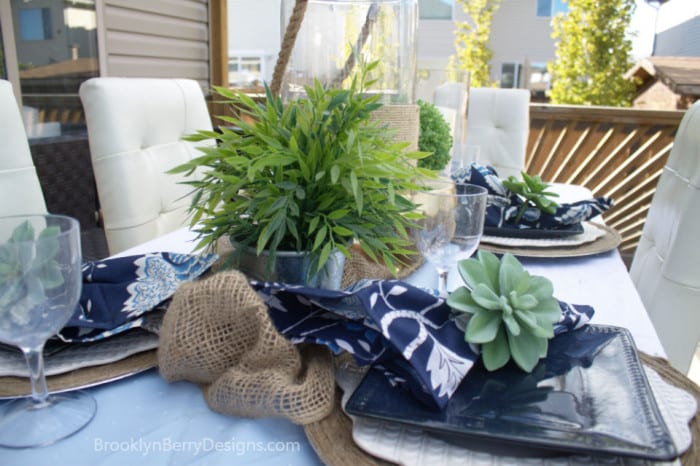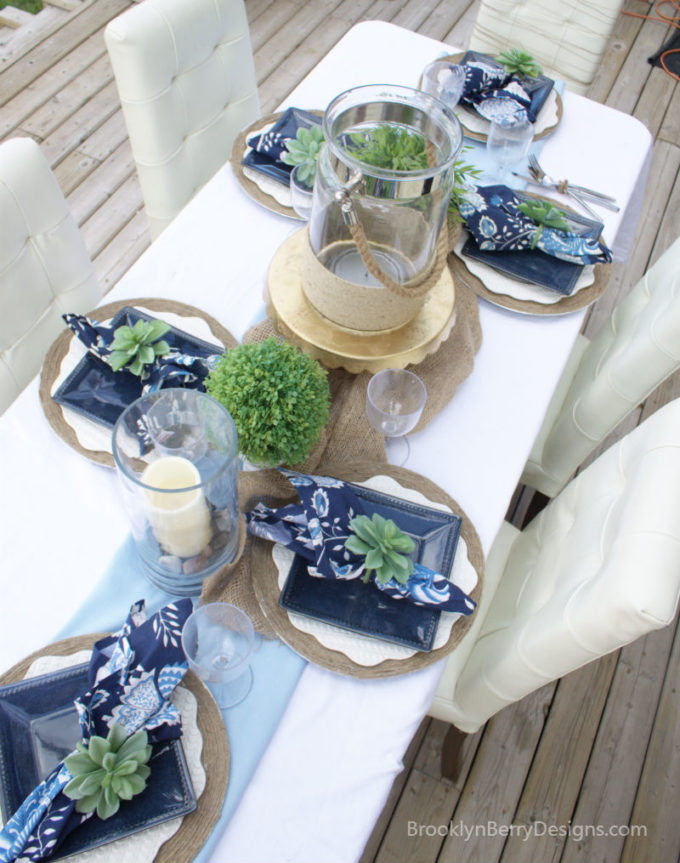 The white plates I already had, I made the Chargers (tutorial to come in the next few days) and bought the blue square plates, blue napkins, and succulent napkin rings from Pier 1.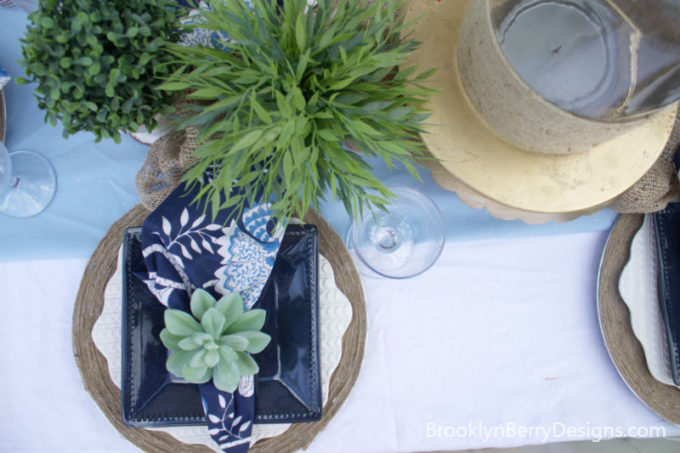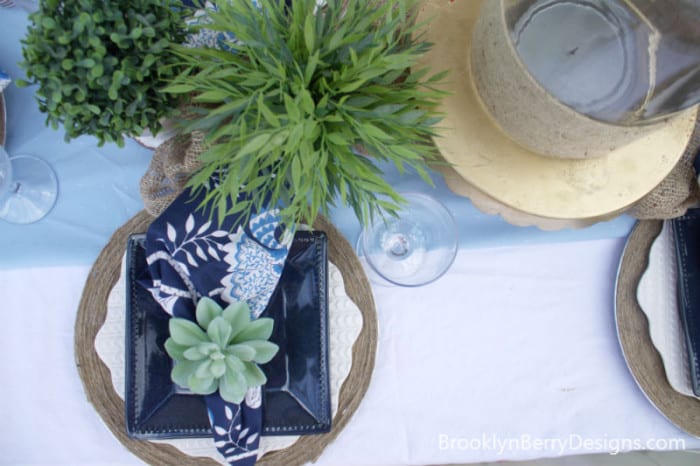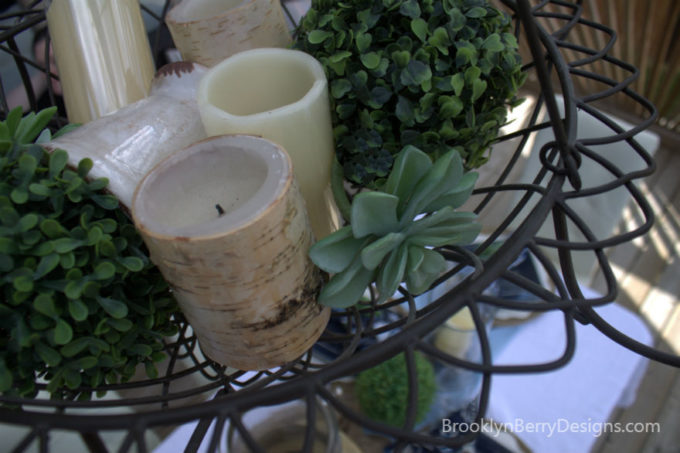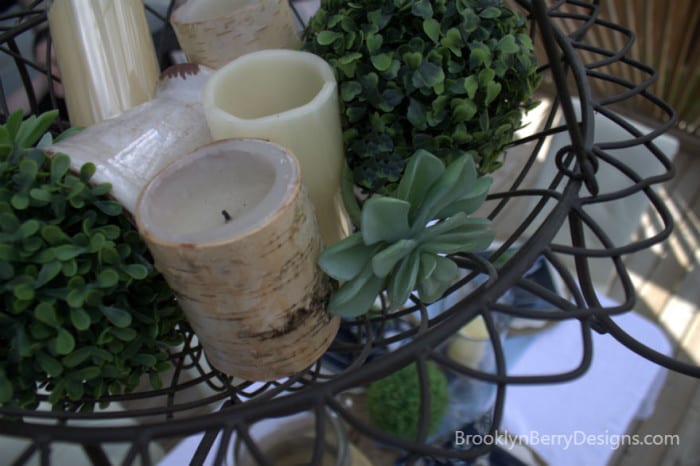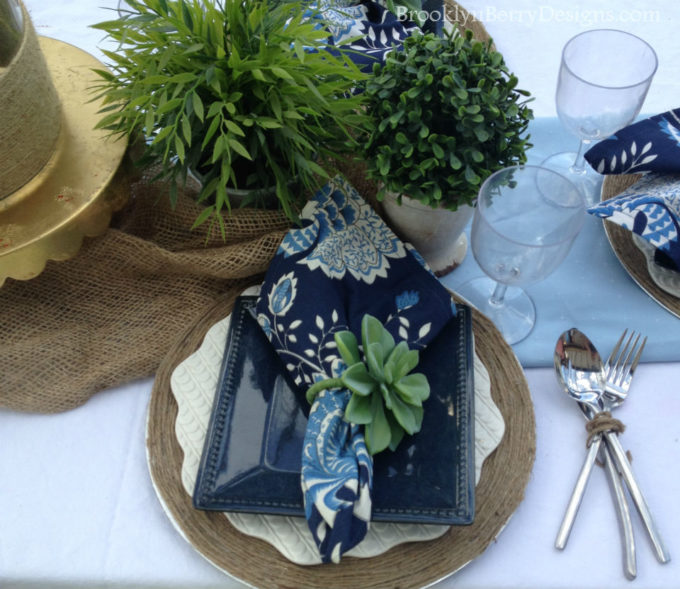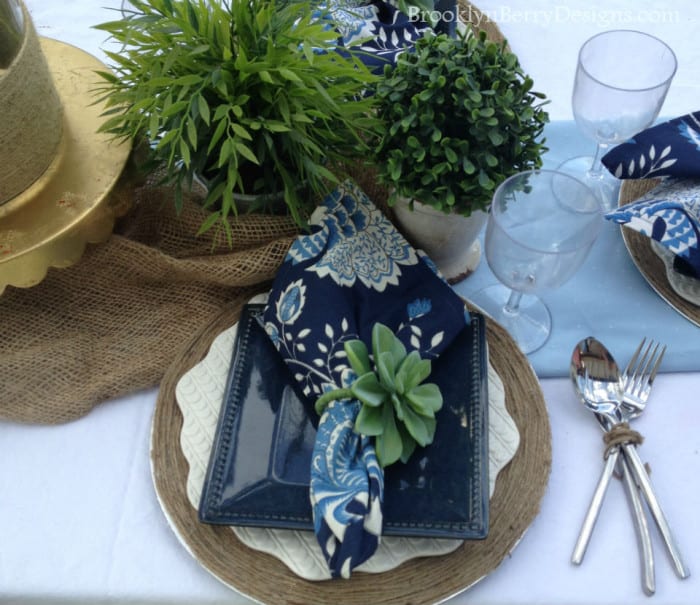 I used some of the twine left over from my charger project to wrap the utensils together. A simple touch, but added to the overall table setting. (See how I made these rope chargers for less than $2 a piece)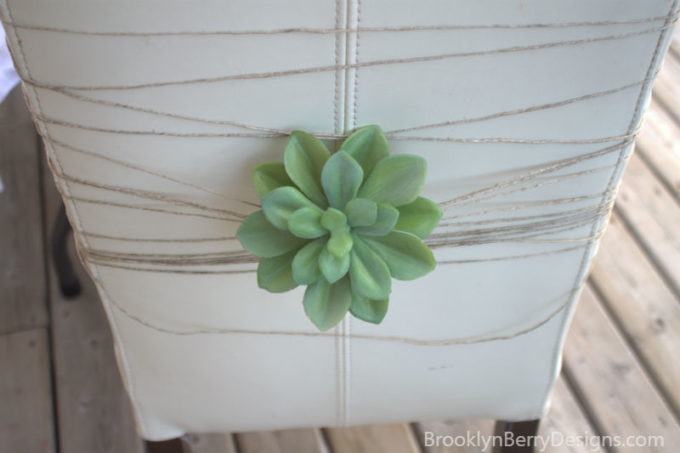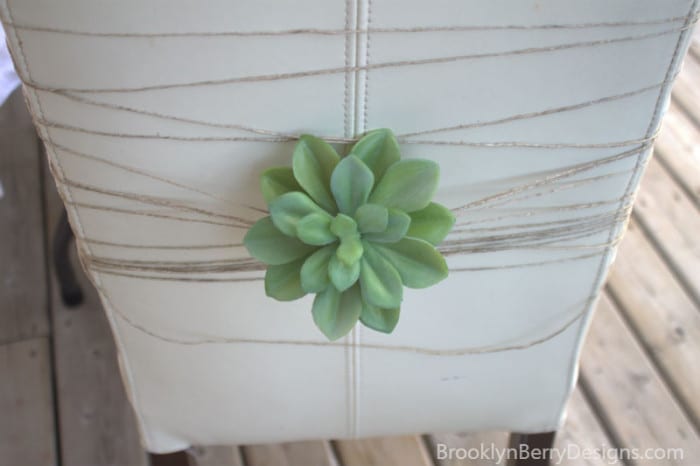 I also wrapped the dining chairs with the twine and added more of the faux succulents. What a way to dress up some simple white chairs!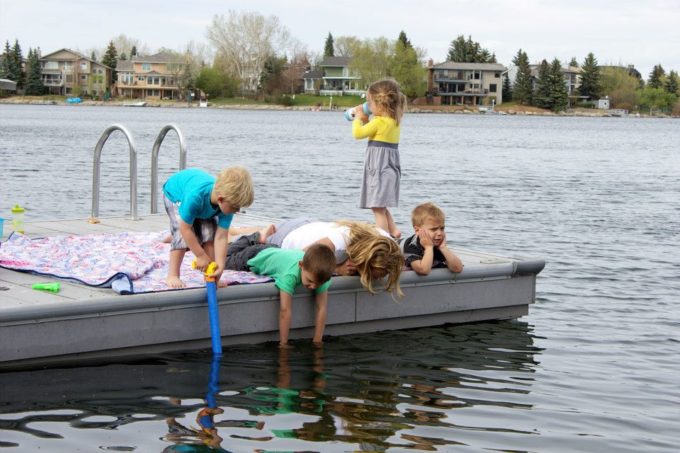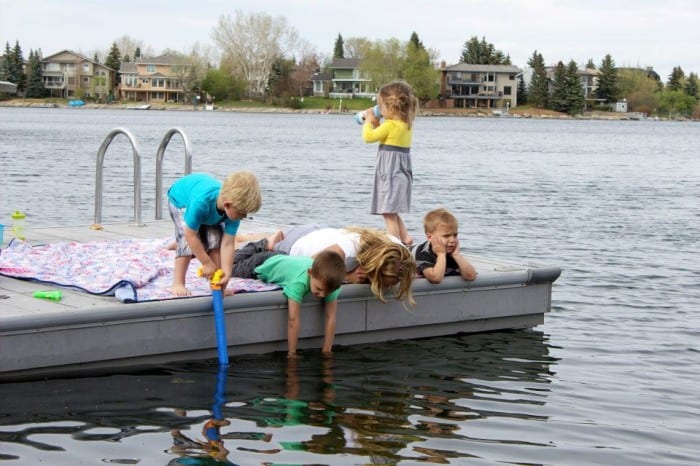 This is the same dock we dined on for the last impromptu outdoor dinner party.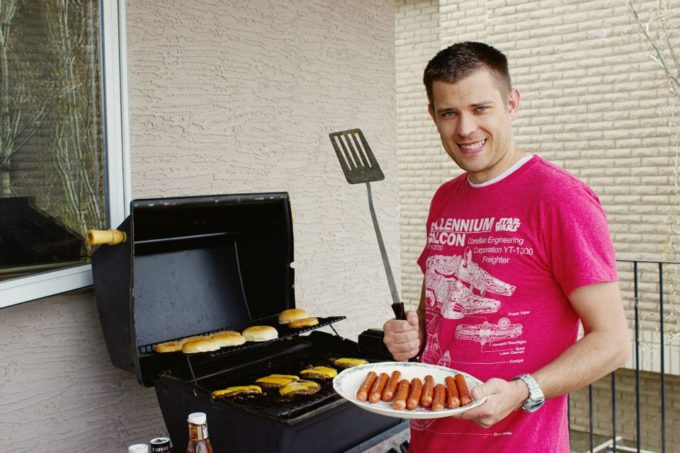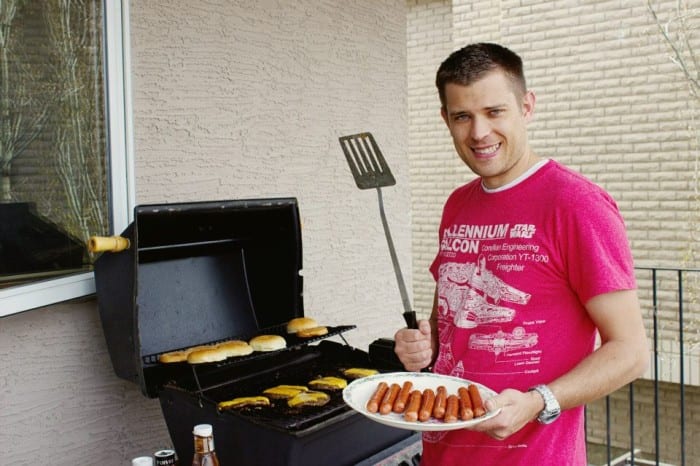 A great time was had by everyone there. I love having large family BBQ's, even better when we potluck it.
Are you ready to enjoy the outdoors? Check out these outdoor entertaining ideas: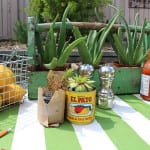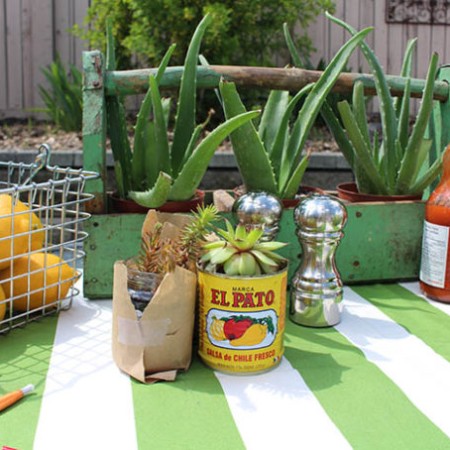 Backyard Dinner Party Decor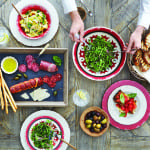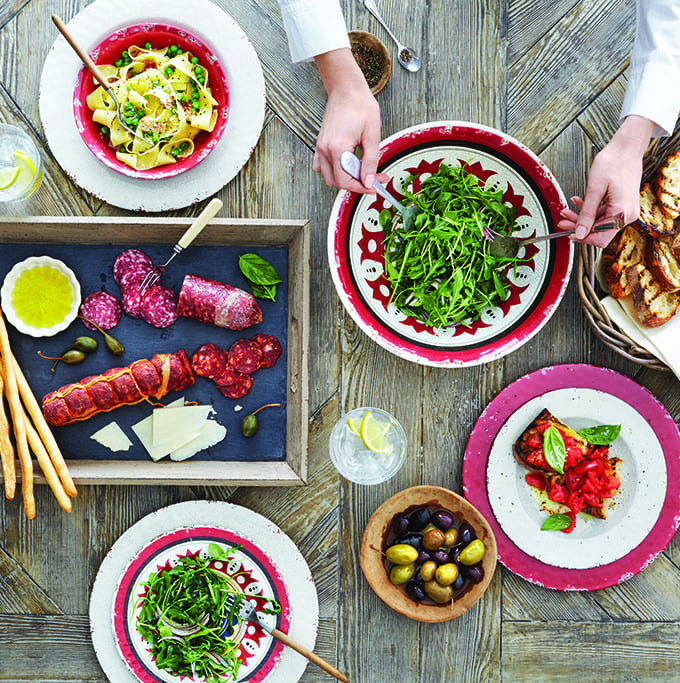 Outdoor Dining Entertainment Tips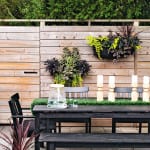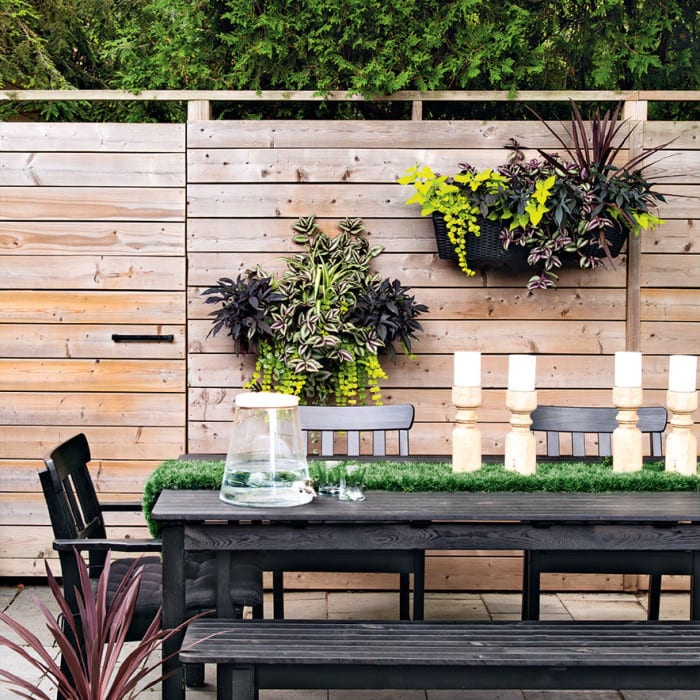 Planters – Gardening For Beginners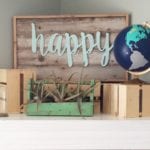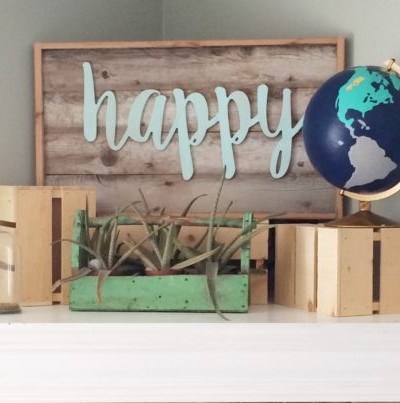 3 Ways To Add Spring To Your Decor