Last week while I was shopping for my outdoor oasis party I was looking for some accessories to change up my table setting without spending a ton of money. I debated a lot of options, but really fell in love with these rope chargers at Pier 1. I loved the texture they added, and figured they could be used for lots of different styles of parties. I wanted to keep my budget low, and $20 for each of these added up really quickly when I was looking at 8 place settings. It was pretty much my entire budget, which is so not happening. I couldn't find anything else affordable that I liked as much, when my true self came though. Hello, I could totally make these.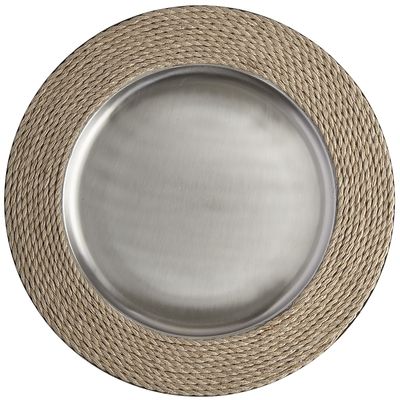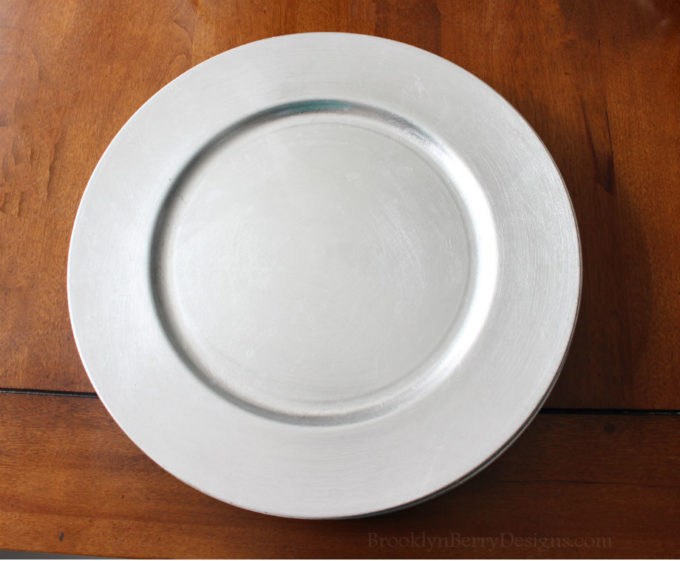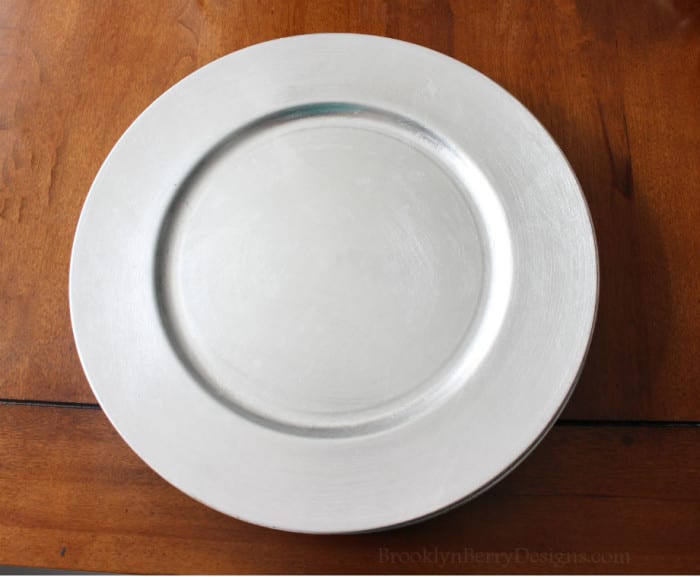 I already owned 8 of these plastic silver chargers that I picked up for $1 each years ago. I still see them at the dollar store here, so if I needed the silver again I knew I could pick up more.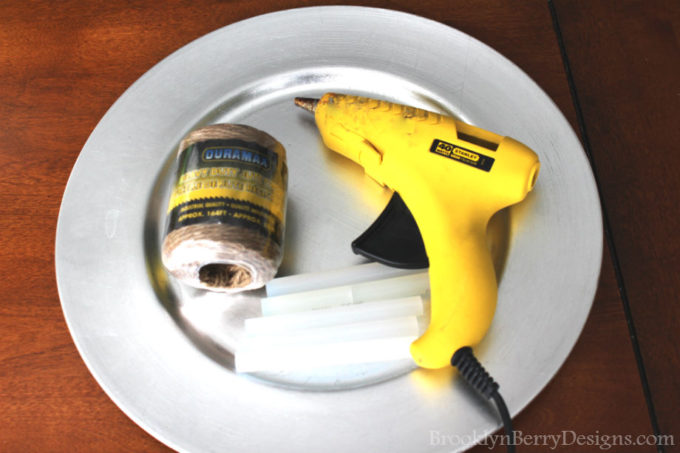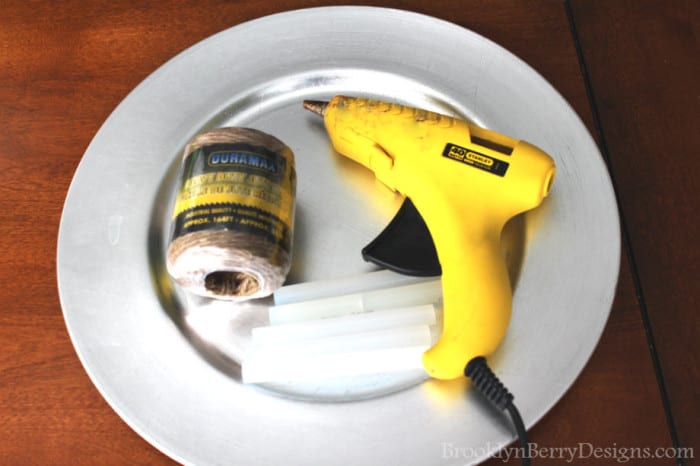 I also picked up some small rope while at the dollar store. I bought 3 of these and it was the perfect amount to wrap around 8 chargers. I bought the thickest rope that they had. I wish it was a bit thicker to match the style of the store bought chargers, but this worked perfect for my budget.
I used my trusty old glue gun and glue sticks and got to gluing while watching Veronica Mars and Nashville on netflix. A few episodes later and I was done!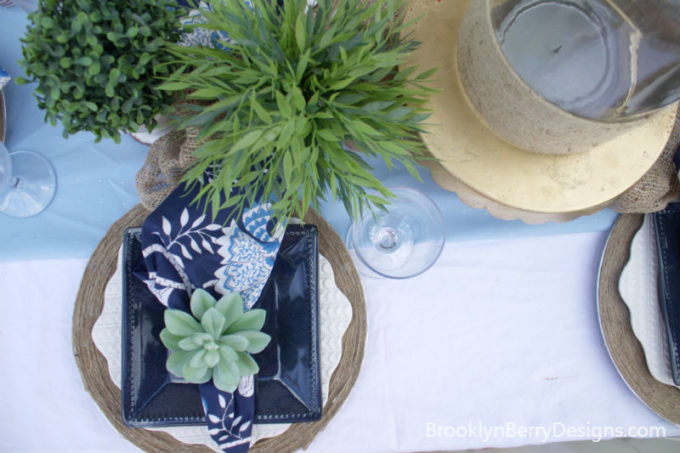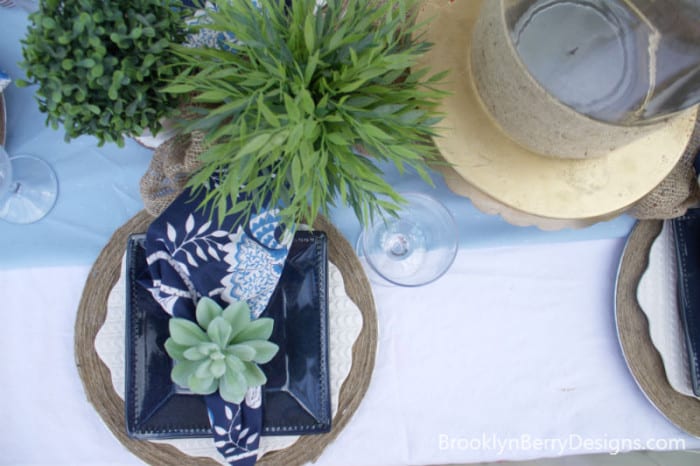 Store Bought Price: $160
DIY Price: $2
Winner: ME!

Check out more pictures of the outdoor oasis party I had! It was so pretty.