On days where the temperature is above 25 degrees (that is about 80 for you Americans) I am out the door in shorts and sandals, and I stay outside as long as I can. Even my kids know and tag along. Jett is learning about temperature in school, and each day they all guess the temperature and look up the weather. Last week he told me every day that Friday was going to be 26 degrees. He woke up that morning and insisted on wearing shorts and that we needed to go to the beach. I tried to explain that the ice just barely melted on the lake and the water was too cold to swim in. He wouldn't hear of it. It it is warm, we go outside.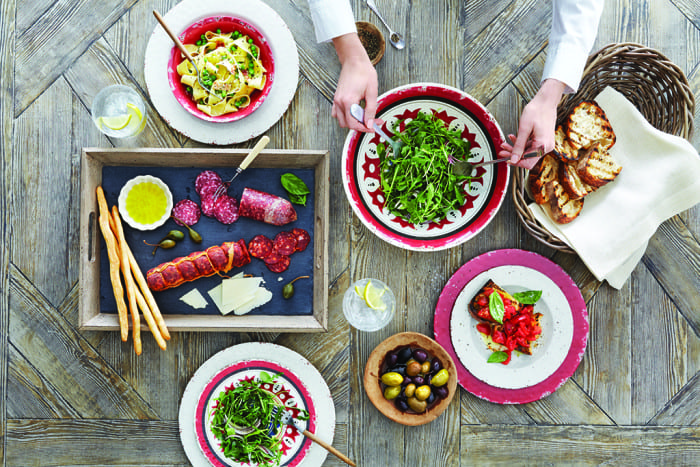 Its outdoor season, and what better way to celebrate than to escape the heat, skip cooking dinner and grill up some food on the BBQ. I am aching for an outdoor dining table as well as a seating area to fully enjoy the warm weather. I can't wait to get to Sears to check out the new outdoor collection by Debbie Travis. Here are some examples.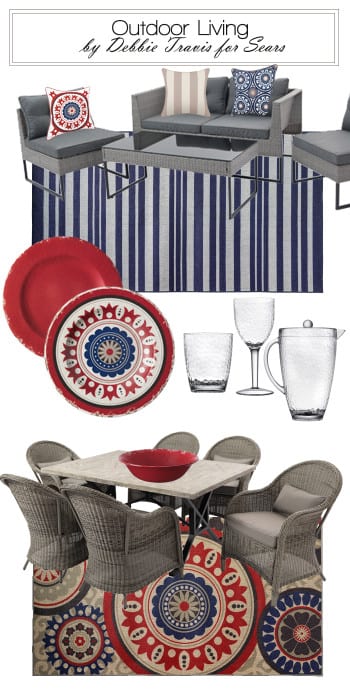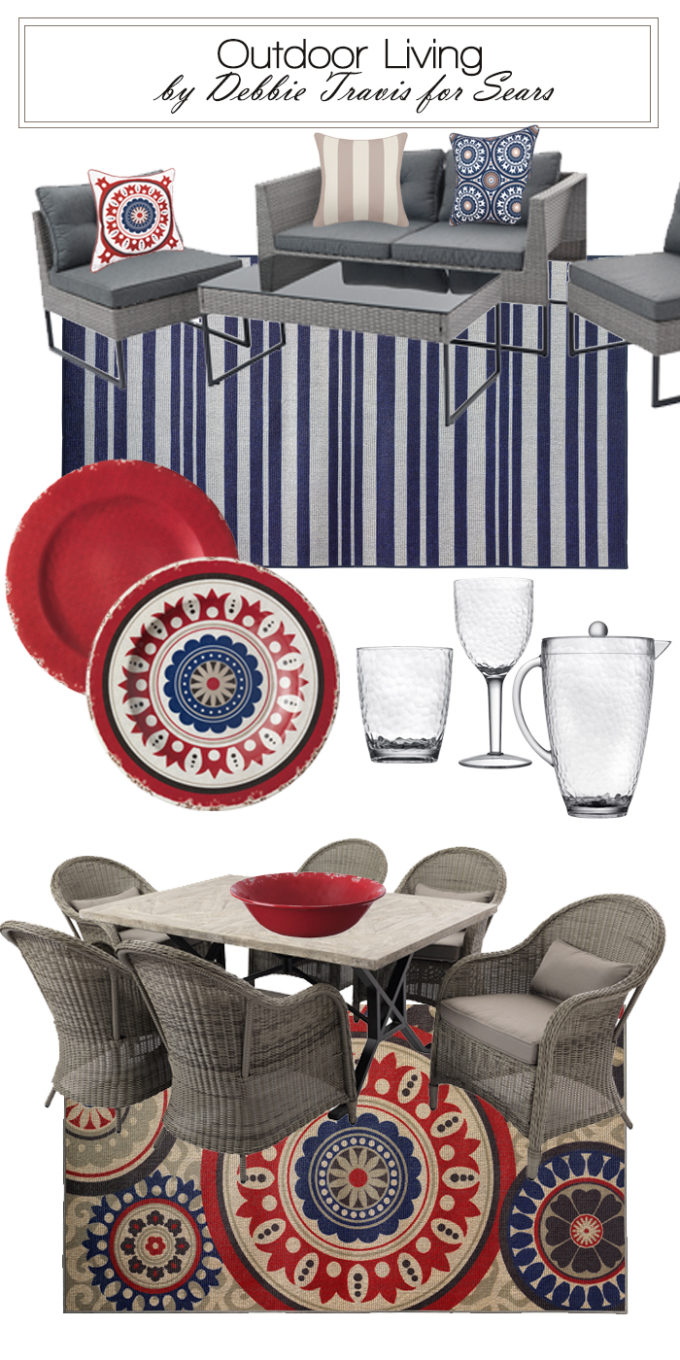 Debbie's Entertaining Tips:
Prepare as much as you can before hand. The day before is preferable. Keep away from complicated dishes – easy is the best way to impress
Choose a theme for your table setting – either around a colour or a seasonal topic
Use an eclectic mix of objects to dress your table – try and create a story around the table setting. If an outside setting use pieces from the outdoors such as drift wood, intersting branches, grasses, leaves, herbs.
Glasses don't need to match – again fun to have a mix.
Relax – if you are having a good time, so will your guests
A successful dinner party requires simple food, fun guests and a relaxed and beautiful setting.
Guests tend to wander to where the action is which is often the kitchen – I like to set up one end of the island with nibbles so they know to hang there – out of the way- keep more substantial hor d'eurves in the living room to keep the party out of the kitchen if possible
The Debbie Travis Collection of outdoor furniture and tabletop accents is available exclusively at Sears department stores, online at www.sears.ca The line will expand to include more innovative, on-trend products including indoor furniture, tabletop, home décor, and bed and bath items later this year.