Organizing my jewelry in a functional yet beautiful way has been a challenge of mine for years. Felt boxes are a nice way to keep them organized in a drawer but I find I don't wear accessories as often if they are not easily accessible and out for me to look at. Luckily I was able to create my own Thrifted DIY Jewelry Holder!
A large clump of necklaces out in the open might encourage me to wear them more, but they aren't pretty to look at. Eventually I hung some inside my closet on clear push pins but I wanted a more stylish solution. My aunt and I love to thrift shop and we will text each other pictures of projects we like or something we found and need ideas of what to make with it. One night she sent me a picture of a vintage spoon rack used as a jewelry holder and I began my hunt. I actually wanted to do this for my March wood project for our #12monthsofdiy challenge, but couldn't find any in the stores. Eventually I found the perfect sized spoon holder at Value Village.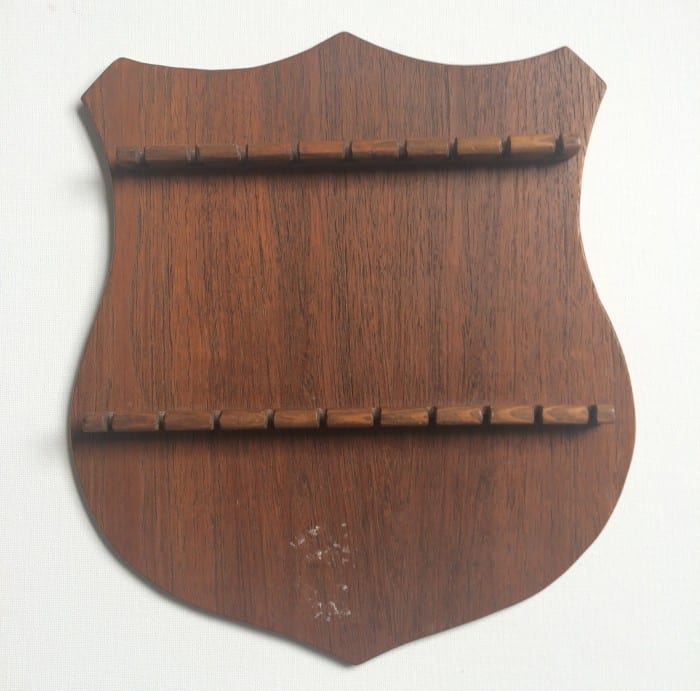 Using a thrifted item, some fusion paint (left over from my paint dipped picture frame), and some vinyl I was able to transform this outdated decor item into a fun and bold thrifted DIY jewelry holder.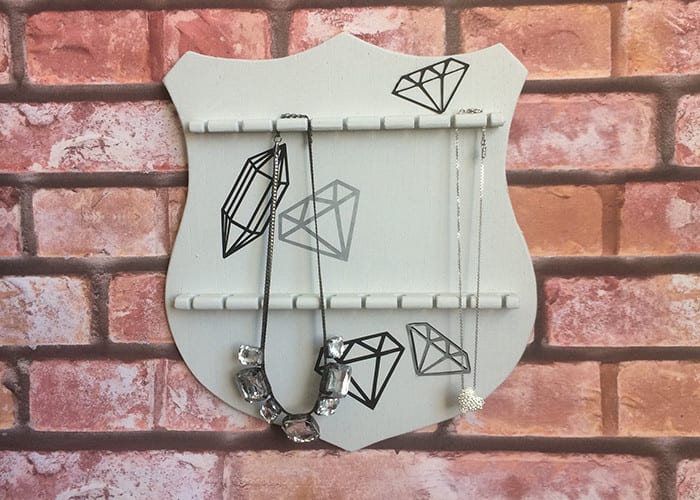 I am so happy to have found something that not only was less expensive to recycle than to make myself, I am also thrilled that something else isn't going into the landfill.
Did you know that North Americans throw away more than 81 pounds of clothing and textiles per person in a year? Since Earth Day is in April we were inspired to make this month's DIY challenge consist of thrifted finds from Value Village.
Value Village is one of the largest recyclers of used clothing in the world – keeping more than 650 million pounds (that's comparable to 3,000 blue whales' worth!) of clothing and housewares from landfills by selling reusable items in-store and responsibly recycling items unsuitable for resale. Making something new out of the clothing and housewares at Value Village also helps us make a difference for the environment.
Now it's time to see the rest of the DIY fabric project ideas from my Canadian blogging friends.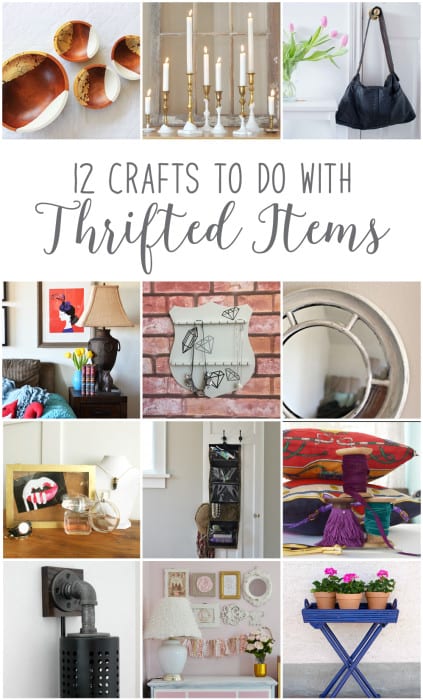 From the top left, they are:
DIY Roll-N-Go Travel Bag from Vin'yet Etc.
As usual, be sure to check it out on instagram, share your projects to be featured by all of us!
** Update** If you would like to see all 12 projects for this #12monthsofdiy series you can see each month here!