This months challenge for #12MonthsofDIY was to use something wood and share projects using #MarchWoodworking. I was happy to hear that Fusion Mineral Paints wanted to send us all in the challenge some of their paint to use for our projects. Inspired by the artist Oliver Jeffers who paints portraits and dips them, framed, into a bucket of paint, I decided to make my own paint dipped frame.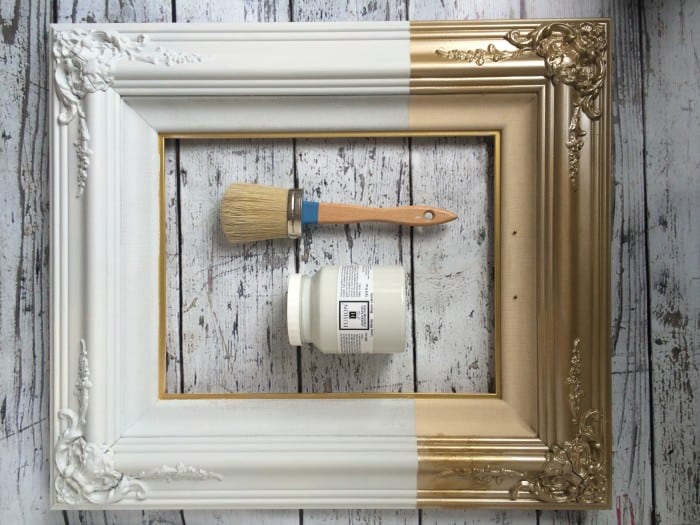 Years ago I tried to make over a beautiful ornate picture frame that is made of a mahogany wood. I used spray paint and while I loved the general idea, it wasn't quite right. The color was too yellow, more of a cream than white and the spray paint job wasn't perfect so it was time for a refresh.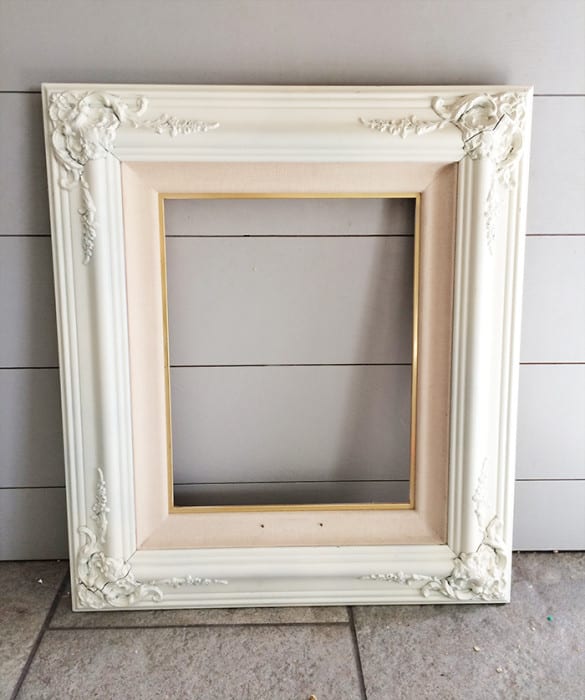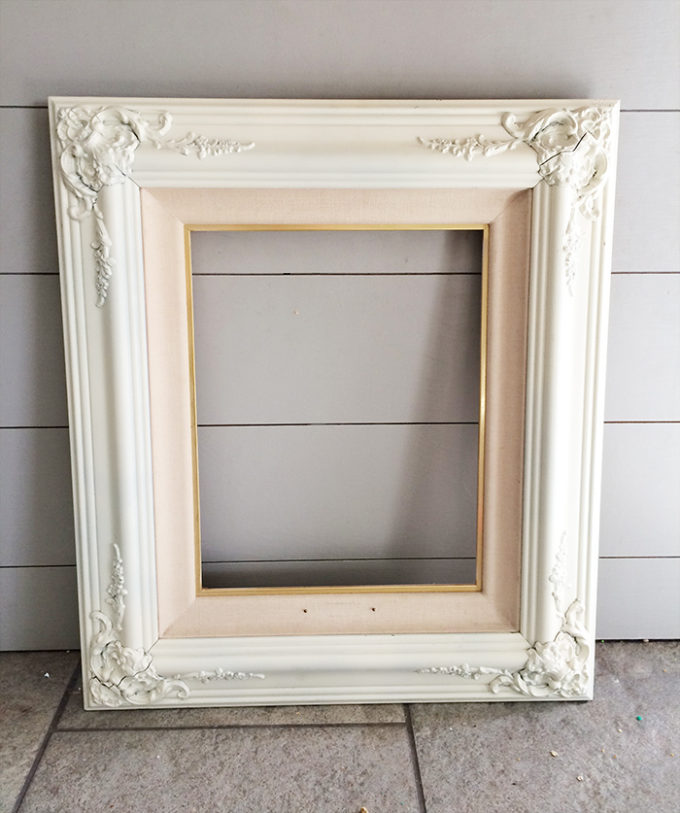 Here is what the picture frame looked like before. Not a total mishap from a distance, but up close not so much. Also, the colors bug me – the mat looks really pink and the frame really yellow. It was time for an update.
Step One – tape tape tape.
Step Two – Gold Spray Paint. Let it dry fully before moving on.
Step 3 – tape tape tape. For this frame make sure you get the tape into the nooks and crannys.
Step 4 Paint again. I chose Fusion's Lamp White paint and it is a perfect color. I strongly debated whether or what to do with the mat – because the color was a bit off before, but its actually a linen fabric. I liked the way it looked as is with the gold, but hated it with the white just like I did before. I ended up painting the mat white JUST where the frame was painted white.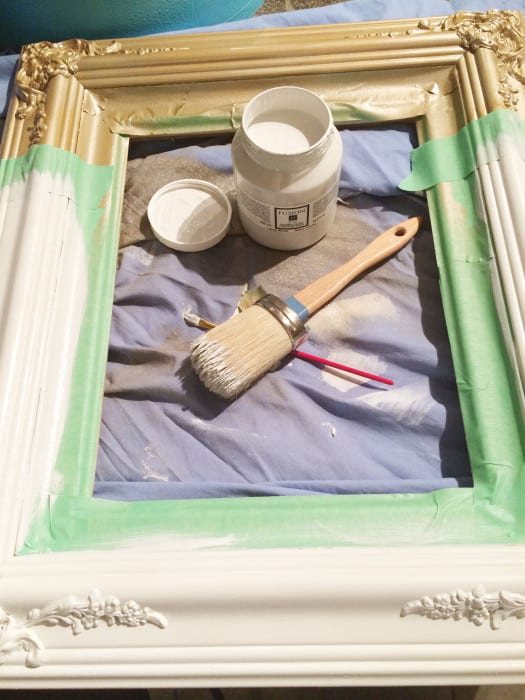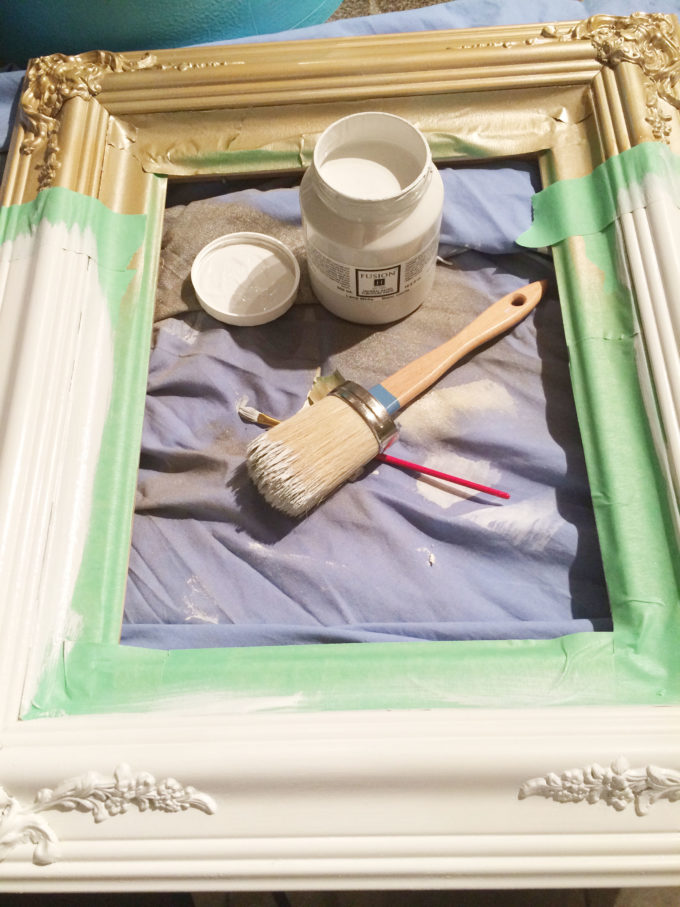 Here is the paint in the bottle compared to the painted frame just for a color comparison.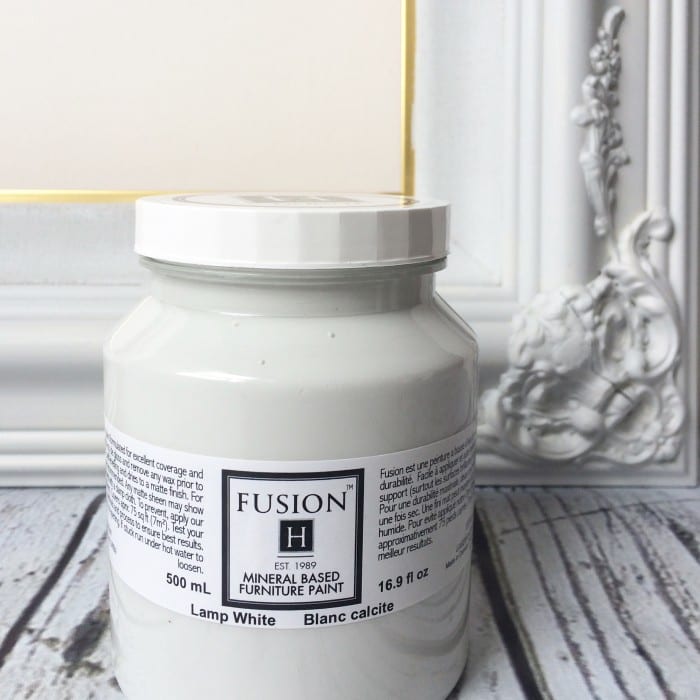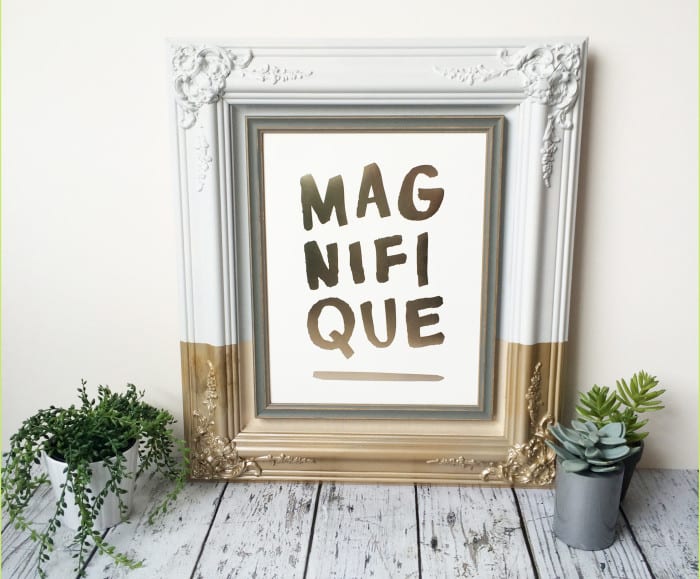 Thoughts on the paint:
Fusion Mineral Paint was a dream to paint with. It went on really smooth and covered very well with two very light coats. It took a bit longer to dry than chalk paints I have used before, which is good if you need to touch up or pry a hair out of the paint. What intrigued me is that mineral paint doesn't require a top coat. What! As much as I love painting furniture, the top coat is something I haven't loved yet. Its tricky. So, I am curious to see how this holds up. Right now the finish is perfect as is, it feels sealed and dry (is that the right word? not sticky, firm in place?). Its perfect for a frame and I gave it a good scratch test and it didn't scrape with my fingernails.
Has anyone used chalk or mineral paint in a sprayer? This combo might be perfect for my coffee table or piano.
For more information on Fusion Mineral Paints check out their website, facebook page, pinterest, or instagram.
Now it's time to see the rest of the DIY fabric project ideas from my Canadian blogging friends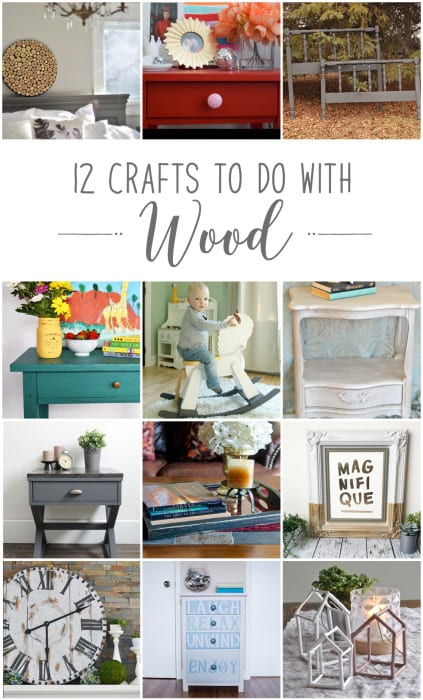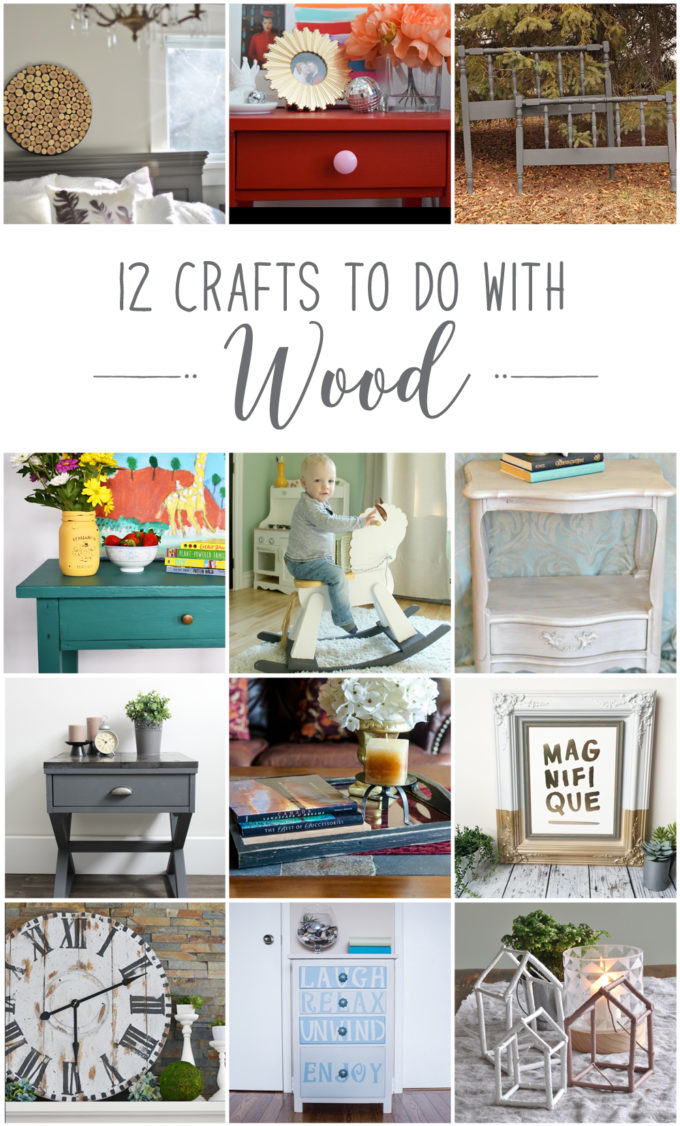 From the top left, they are:
Wood Slice Art from Vin'yet Etc.
Ikea Bedside Table Revamp from PMQ for Two
Painting Wood Furniture from Fresh Crush
Easy Wooden Table Makeover from Woman in Real Life
Wooden Rocking Horse Upcycle from Mommyzoid
Metallic Painted Nightstand from New House New Home
Industrial Side Table from Love Create Celebrate
Wood Coffee Table Tray Gets New Makeover from Time with Thea
Paint Dipped Frame from Brooklyn Berry Designs (you're here!)
Giant Reclaimed Wooden Clock from an Electrical Reel from The DIY Mommy
Beach Inspired Farmhouse Dresser Upcycle from Sustain My Craft Habit
Twig Houses from Life is a Party
Be sure to follow along on instgram, and share your own projects using #12monthsofDIY and #marchwoodworking to be featured!
Be sure to check out all of the projects in the 12 Months Of DIY series here!