An Easter egg hunt always sounds like a fun idea, but with kids of varying ages it can get emotional quickly. NO matter the ages, here are a few tips on how to organize your egg hunt for group size, ages, and challenge levels.
In our family, there are 8 grandkids ages 4-12. This is really fun most of the time, but for holidays we need to spend the extra time to plan lots of activities to keep them entertained.
Rather than hide and go seek I am planning a large (yet simple for the kiddos) Easter Egg Hunt. Here are my tips for planning a fun Easter egg hunt for kids of all ages.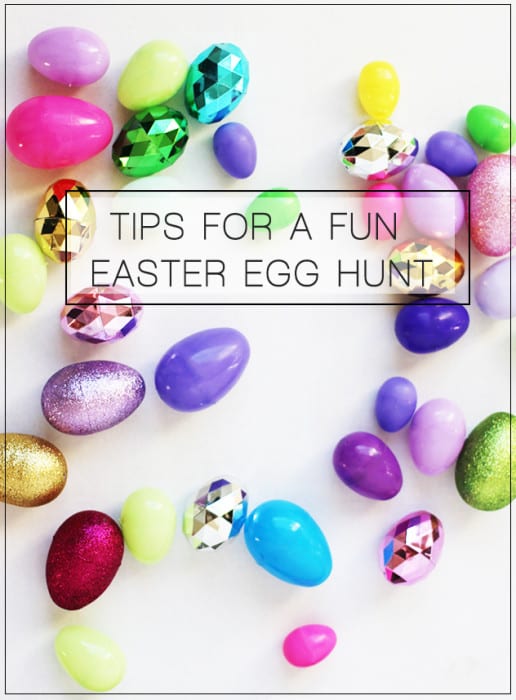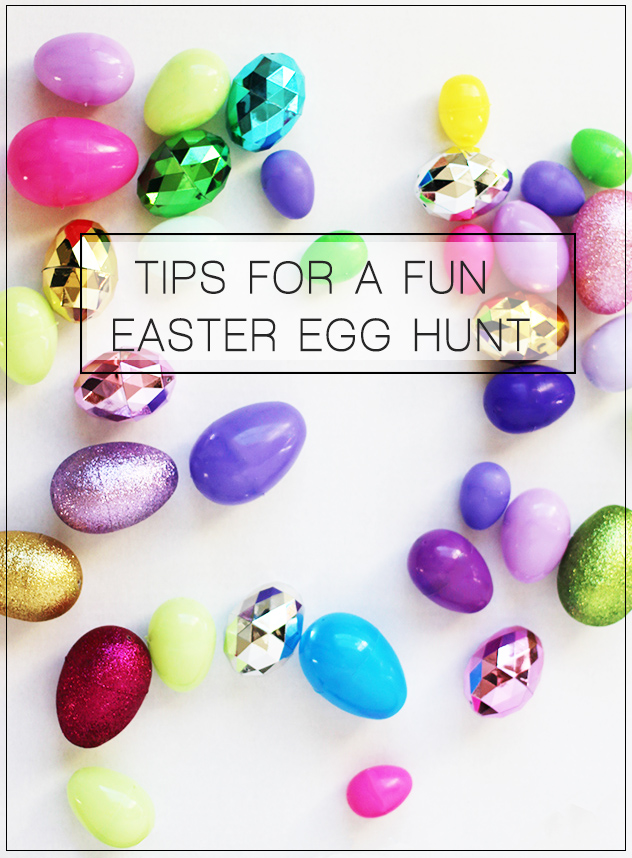 Easy Easter Egg Hunt Ideas
1. Hide empty eggs – having empty eggs discourages egg hoarding. This way it becomes more about the searching rather than being selfish with the eggs. You can have a table set up where they can each pick a toy / treat / game. This works well for a large group, community, or family. It also makes it more exciting to incorporate non candy Easter egg treats.
2. Give each kid their own color of egg. If you want to have candy or prizes inside the eggs, having each kid have their own color ensures that everyone walks away happy. You could also do 2 separate colors for each age group, so that the big kids don't find the easy ones and the younger kids are left with no success.
3. Set the area – if its inside, tell them which rooms the eggs will be in, and which rooms are out of bounds. For outside hunts, make sure there is a distinct boundary. This helps kids from getting discouraged, lost, and makes clean up much easier. Easter eggs in December anyone?
4. Everyone bring your own basket. Nobody wants to worry about finding and buying baskets. Each parent brings what they need.
5. The golden egg – if you want to up the competition, and get some adults involved, make a special golden egg. This one has a very large prize to whoever can find it. This is a great way to wrap it up in the end, get everyone searching together, the finale that everyone will remember. it can get feisty, so be prepared. Ideas for the big prize could be a food gift certificate, movie passes, whatever will motivate and rally the troops.
6. Bring the good candy. Skip the plain milk chocolate from the dollar store. It is likely that you can raid the candy after the kids go to sleep, so splurge and get YOUR favorites. If this is my family – please see Cadbury Mini Eggs, cream eggs, reeses peanut butter cups (bonus if they are shaped like an egg, or white chocolate) and jolly rancher jelly beans. Those things are sooooo fruity and yummy, nothing else compares.