To make this DIY Table number you will need:
Chipboard or thick cardstock
Skewers
Marble design to print on cardstock (I used my new Canon printer, but you could send to the print shop too)
Plant or other base for the skewers
Directions:
Find a pattern of marble that you like. There are tons of options and wallpapers available online or in specialty paper stores. I chose to print my own on my Canon Pixma printer using photo paper.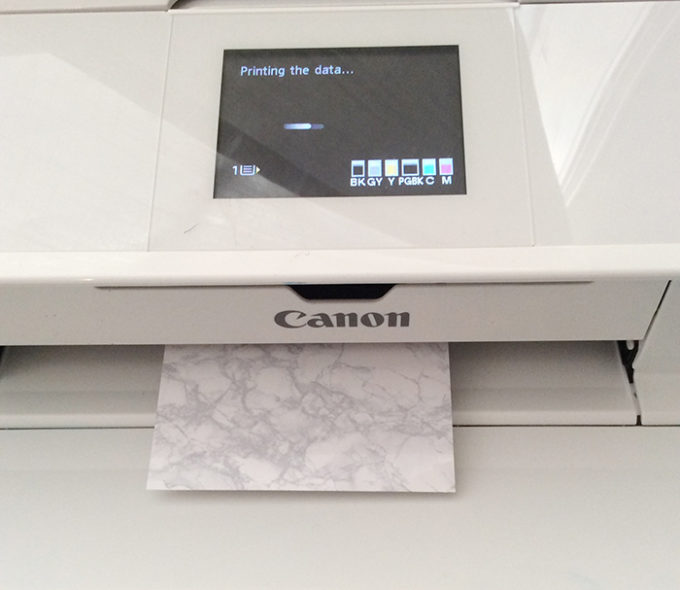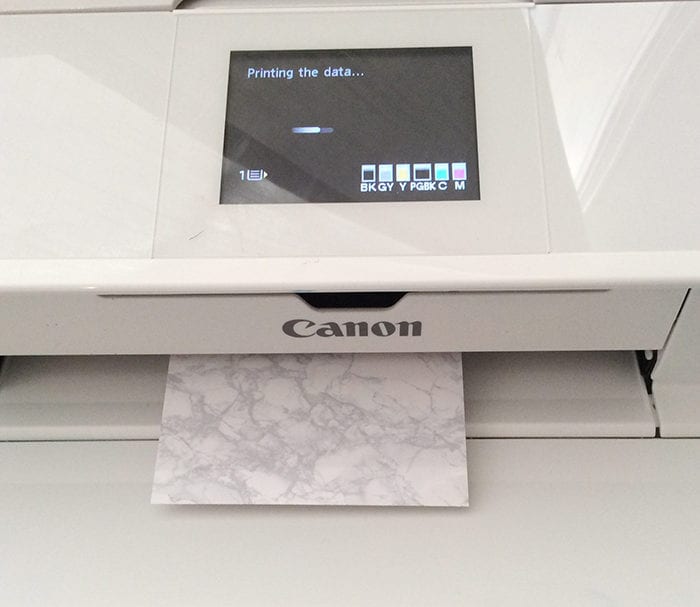 2. Write out numbers using a script font in the Cricut Design Space. I chose my favorite font right now, Magnolia Sky. On a computer I like to adjust the letter spacing so they overlap and weld them together. On the Cricut Design Space app on the ipad you can choose to separate the letters into individual layers. That way you can just drag them together and then attach. This allows you to cut out the word in one solid shape.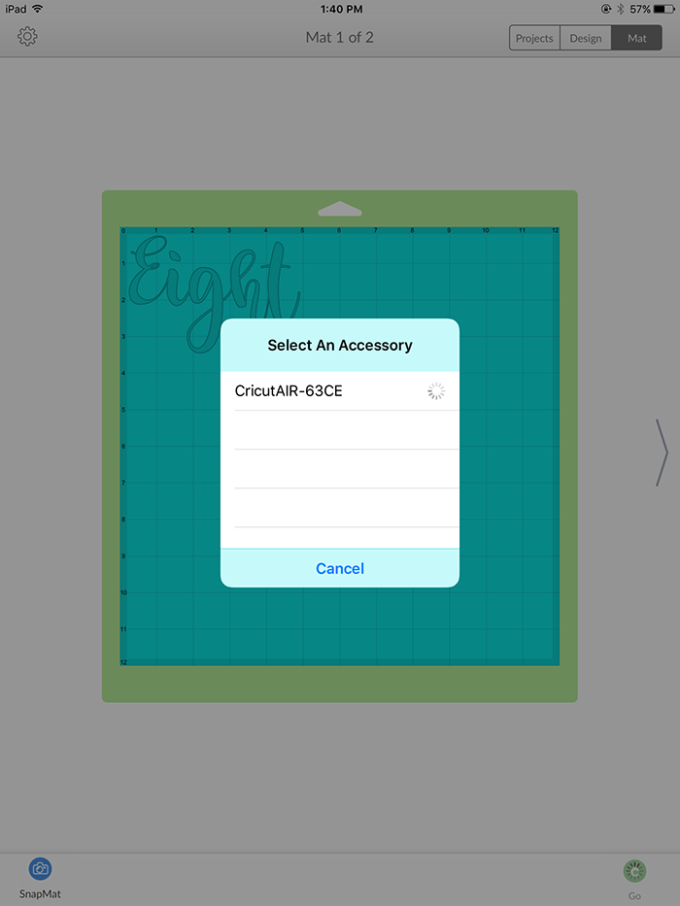 3. Place your marble paper on the cutting mat and hit go! Cut multiple layers on cardstock or chipboard to make the final product more sturdy.
4. Attach to skewers using tape and push the skewers into the plant.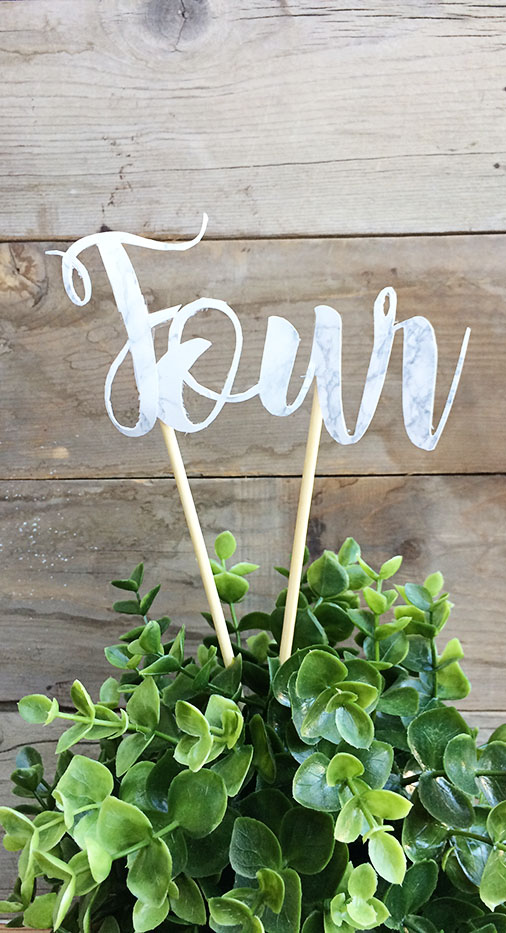 Arrange your plant with accessories of your choice and enjoy!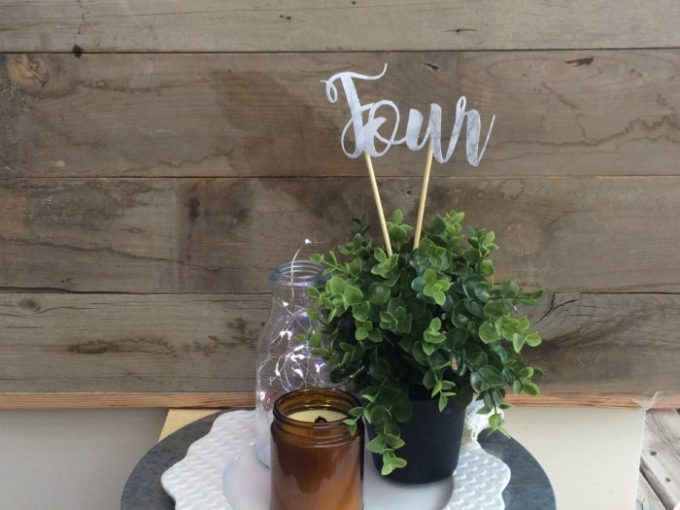 Looking for other DIY Wedding ideas? Check out this personalized wedding sign and a huge Cricut giveaway here: