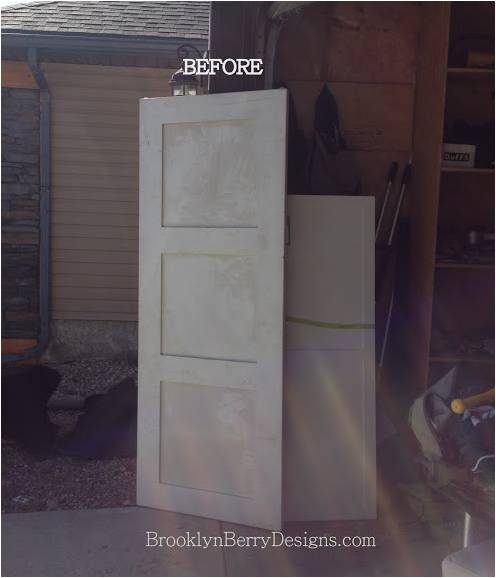 Interior Door Before My DIY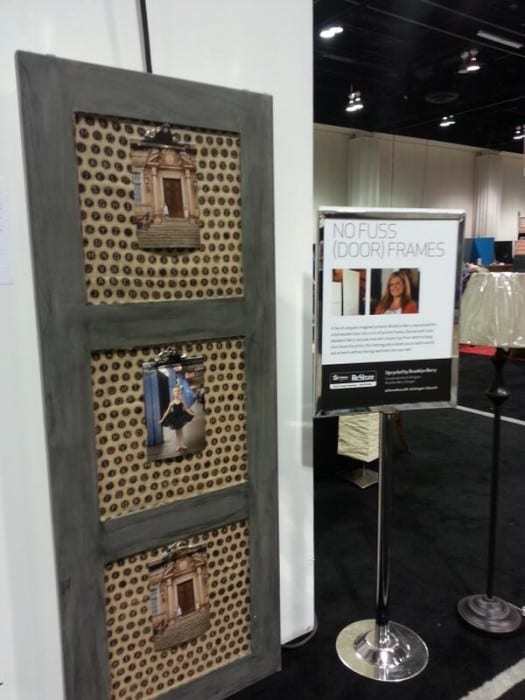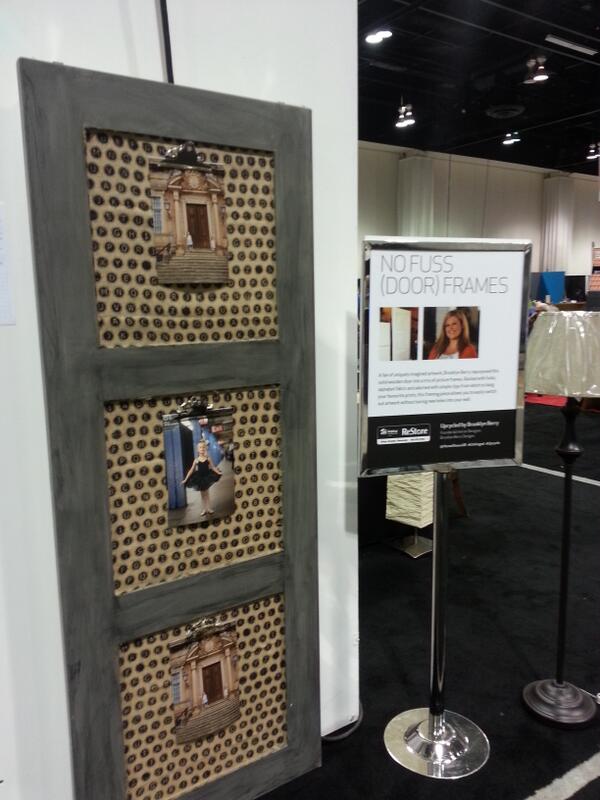 Interior Door DIY at the Home Show
For part of The Calgary Home + Design Show I showed you my inspiration of upcycling a door into something you could use in the home. I loved the idea of something to display artwork that allowed you the flexibility to change it up, without having to put new holes into your walls.
I thought it would be fun to show you what I can up with, but also the varied ideas of what everyone else came up with as well! For my door I used a printed burlap with type writter keys into the center. I painted the door a Chelsey Grey from Benjamin Moore, but left the inside white under the burlap. I used black acrylic paint to wash over the grey, hoping it would give it a more steel look (which it does more so in real life). For the clips I took dollar store clipboards and removed the clips themselves. The clips allow you to change out the photos with artwork you like, inexpensive prints, your childrens paintings, or any combination of the above.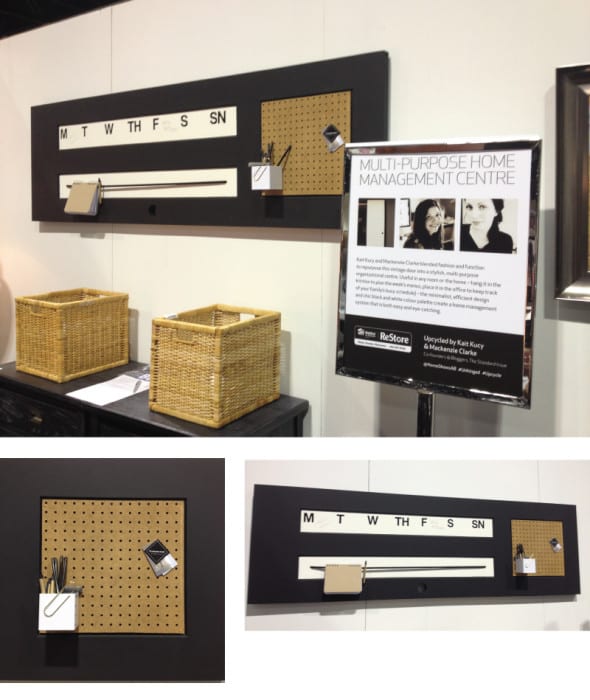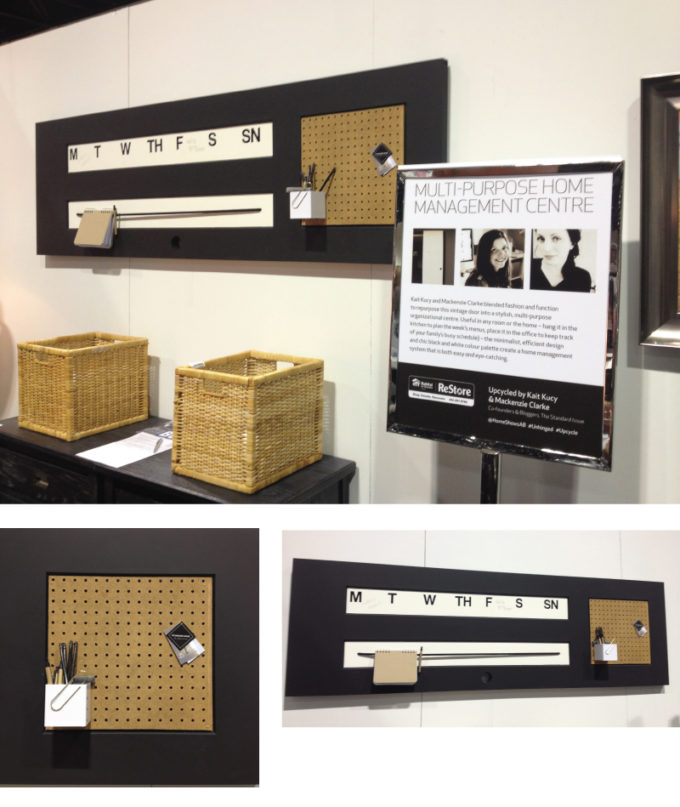 The girls from The Standard Issue created an organizational centre from their upcycled door. I like the modern graphics and funcitonality of this door.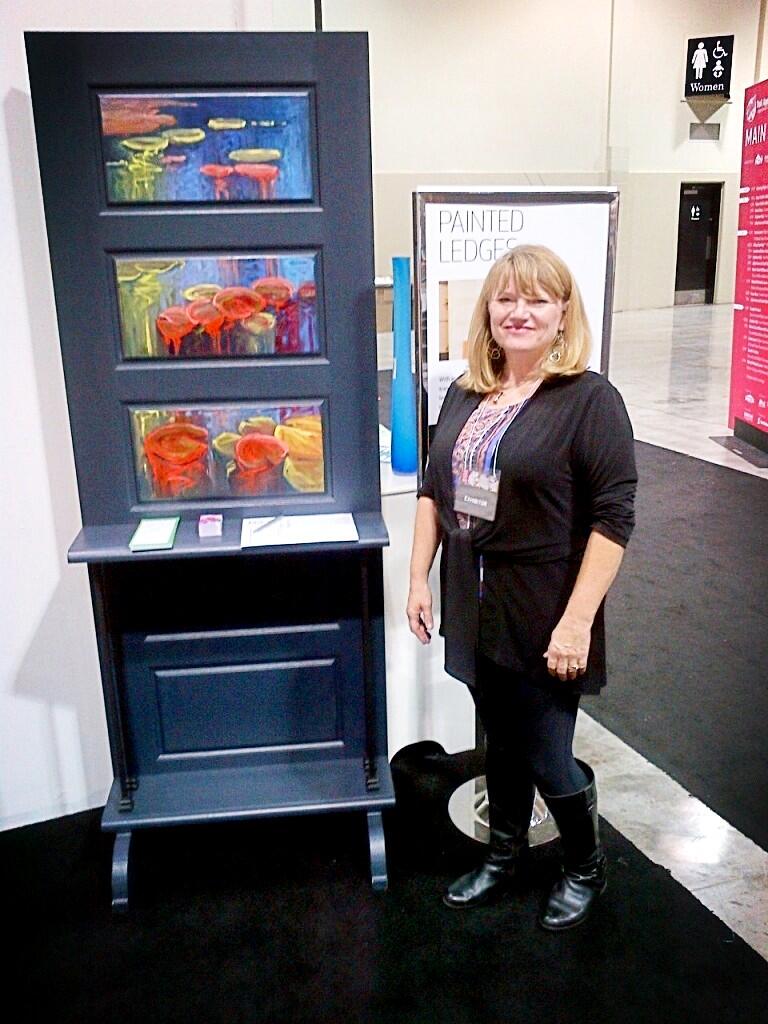 Kathy Hale painted her door and transformed it into a hall console table.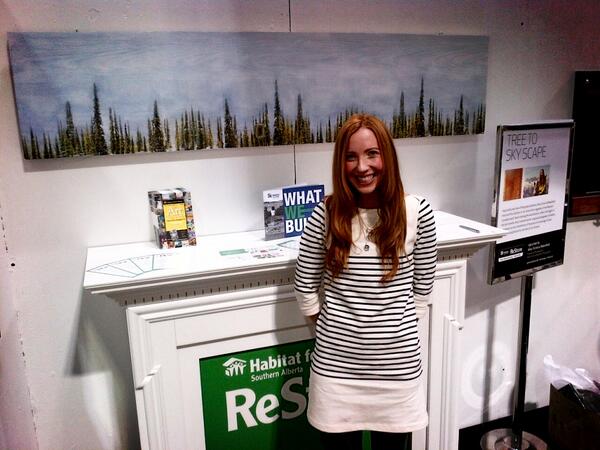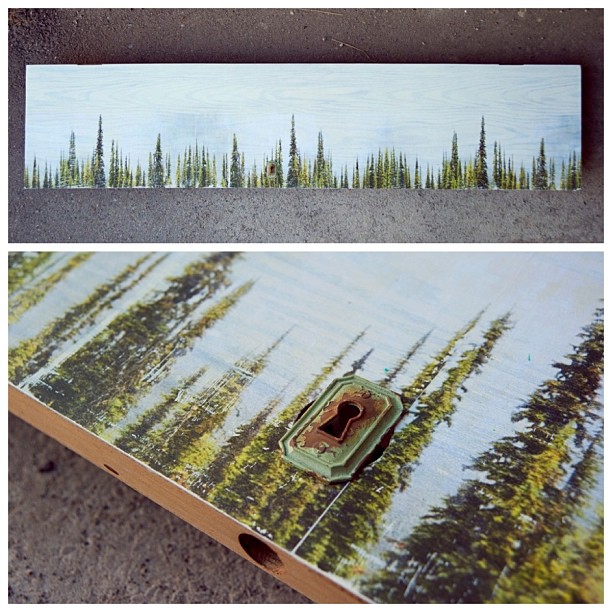 This door was used as a canvas and painted by Amy Wakefield.



There were a few other projects that I didn't manage to find photos of, but they were great! All of the items were auctioned off to raise money for Habitat For Humanity Southern Alberta and funds raised were over $1300. If you are inspired to make a home decor project using an old interior door, I highly recommend ReStore here in Calgary, and check out if you have one near you as well!