The Fish Shack
1026 Granville Street
Vancouver, BC V6Z 1L2
You Hook It – We Cook It
The Fish Shack is a casual fast paced fish restaurant that was recently remodeled by Box Design. Wood Pallets, rope, and steel remind you of the sea. The design isn't pretentious, just like the food.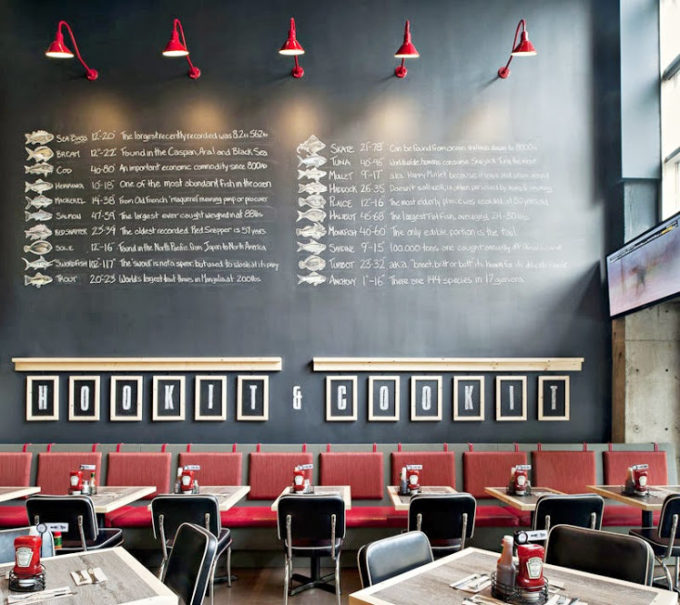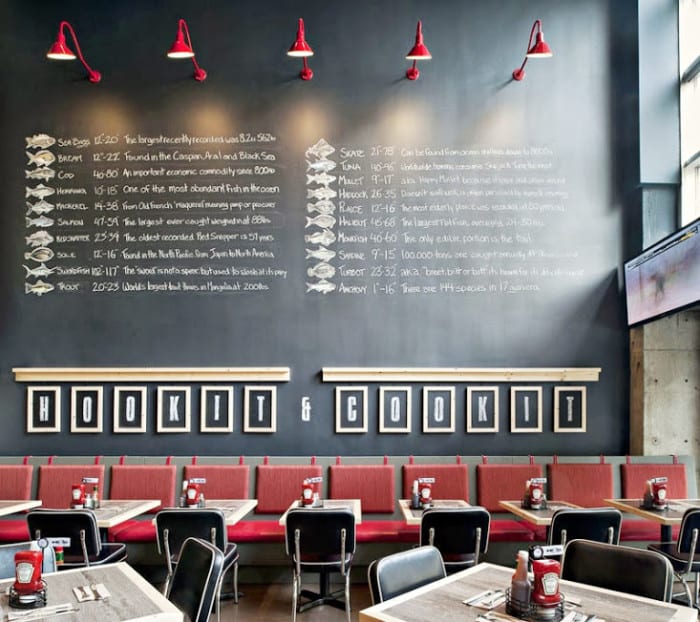 The overall feeling of this restaurant makes me happy. Its casual and fun, yet eye catching and classy. The rustic pallet wall hangings meets the vintage inspired vinyl chairs is a match made in heaven.Fish Facts. What is more useful for art than that? Read up on your fish while eating them. Or is that too gross?
Ropes are used to create visual texture and art on the walls. In addition the nautical touches adorn the industrial lighting. What a fun and functional idea.
I think the aspect of this that I like best is that design wise, this space is well designed. The space has character and is interesting, while matching the type of restaurant that it is. Velvet furniture and crystal chandeliers wouldn't fit to a fish place. I could see this idea being extended to other areas as well. I am mentally keeping track of this idea for my basement. At some point I will have to pull my husband away from the motorized singing fish decor, and hopefully this will be a win win.

Photography Larry Goldstein Photography
Check Our My Other Restaurant Tours: Cafe Plenty and Eva's Bakery.