Would you pay a premium to stay in a house designed by Chip and Joanna Gaines? The itty bitty house featured in Fixer Upper season 3, affectionately known as the 'Shotgun House' was a bargain. The house itself was free but the homeowners bought a piece of land and paid to have it moved there. The total cost for the "before" was $28,000 and the Magnolia team completed a renovation for an all in price of $131,000. Since the episode aired the home is available to rent on AirBnB for $325 a night. The house has one bedroom and a queen sofa bed, sleeping four people in total. The home is now listed for a shocking $950,000. That is a hefty price tag for such a small yet well-known house.
The staircase to the bonus office / den space is on a pulley system which allows the walkway to stay out of the way when it is not needed.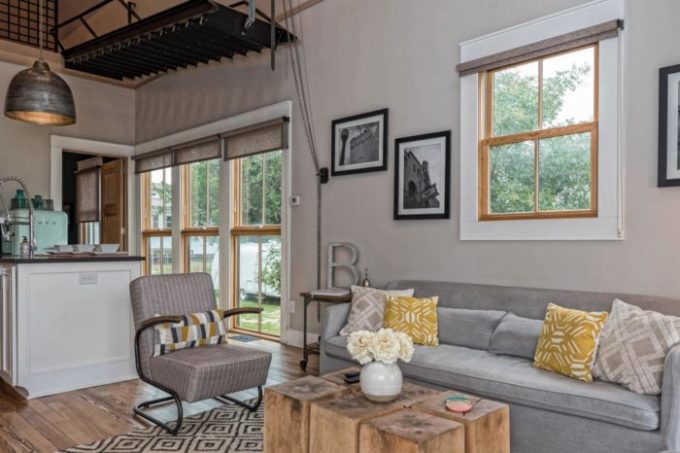 Here you can see the staircase lowered to access the upper office. For such a small kitchen it sure packs a lot of storage. I am keeping this photo in mind to reference when I am styling the floating shelves in my dining room.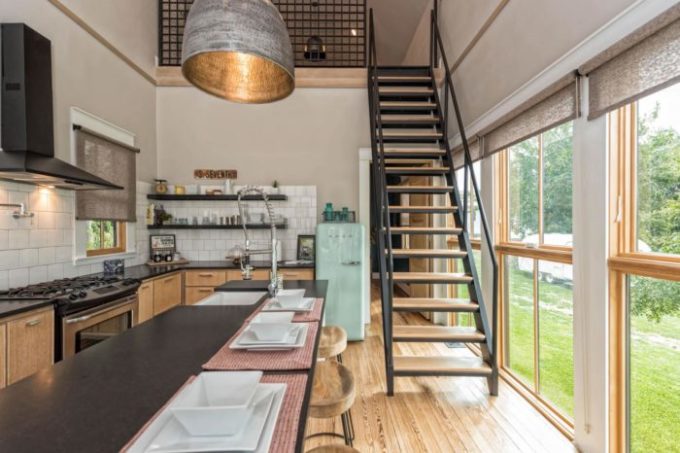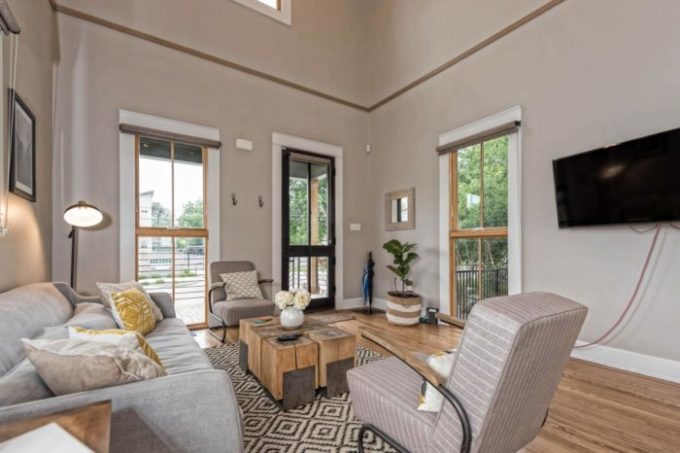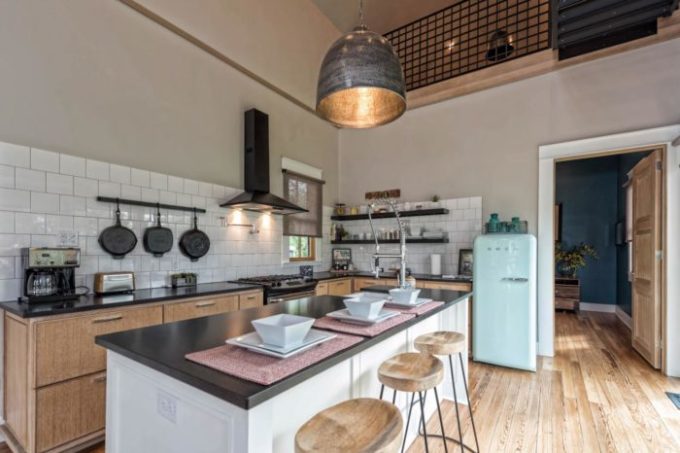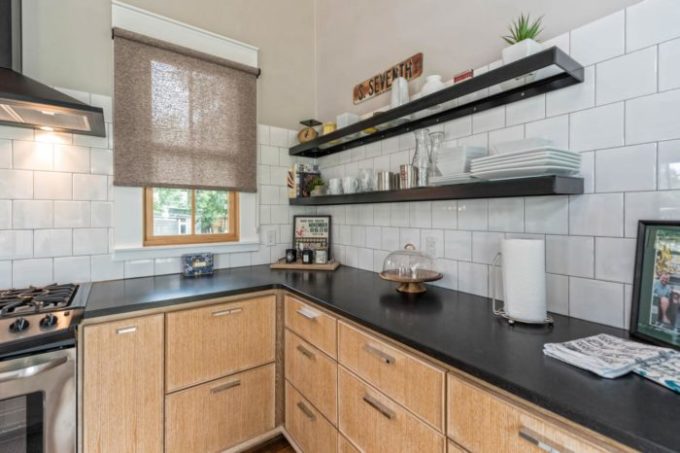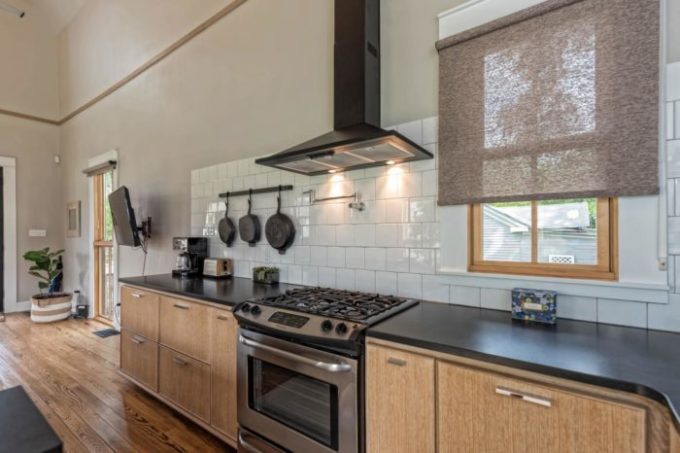 One thing that looks different between the home owners photos and the big reveal on fixer upper is the window treatments and TV. Most model homes or show homes will not install window treatments to save money and leave the windows looking really clean. Another staging trick is avoiding installing a television to avoid the big black box on the wall or furniture, yet almost every home has one.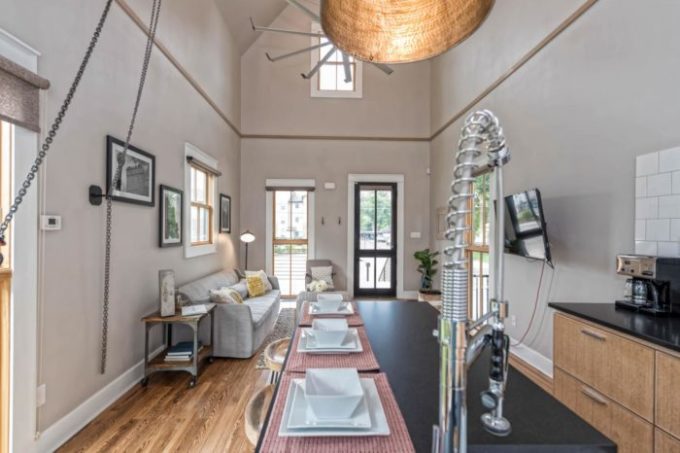 The addition of the second story give the living room a large vaulted ceiling which makes this tiny home feel much larger and open.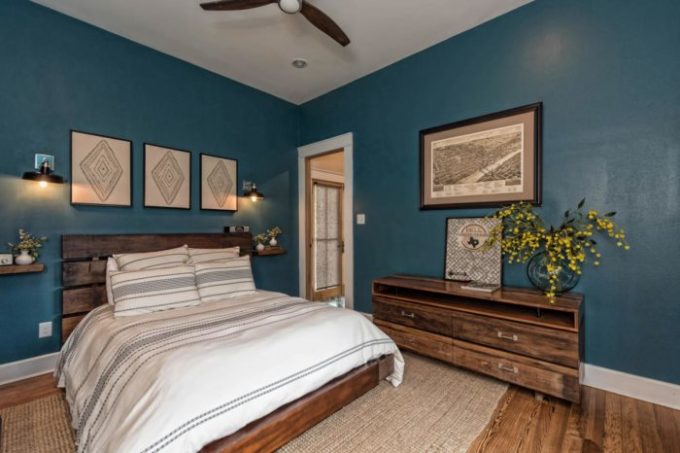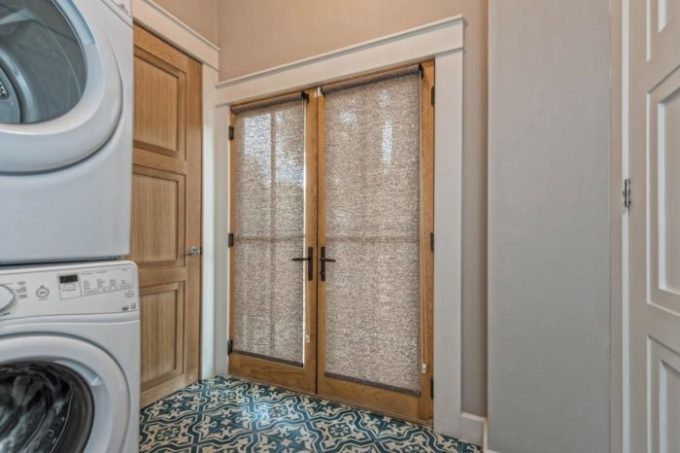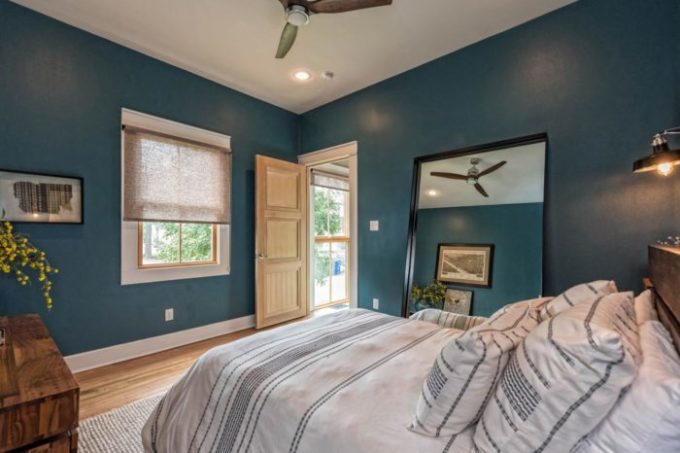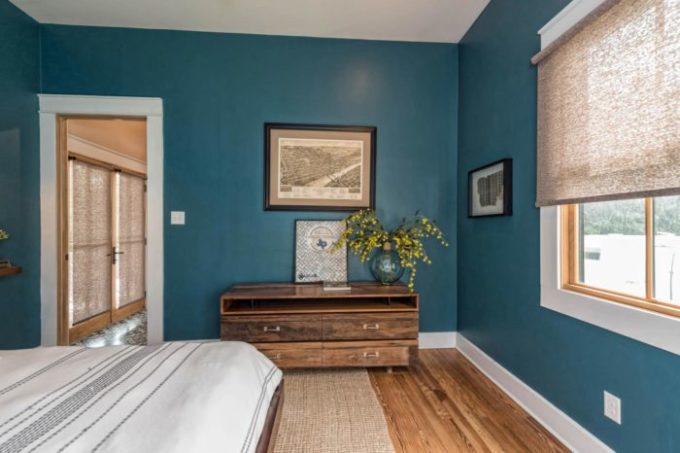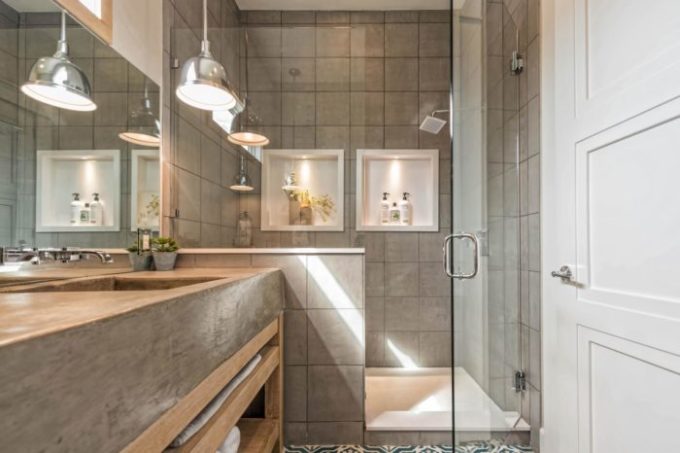 After recently re-tiling our shower surround and building custom tile niches, the stand out feature is the shower shelves that are one solid piece. I love that they have lights inside them and have never seen this before. Has anyone seen where these are available to purchase?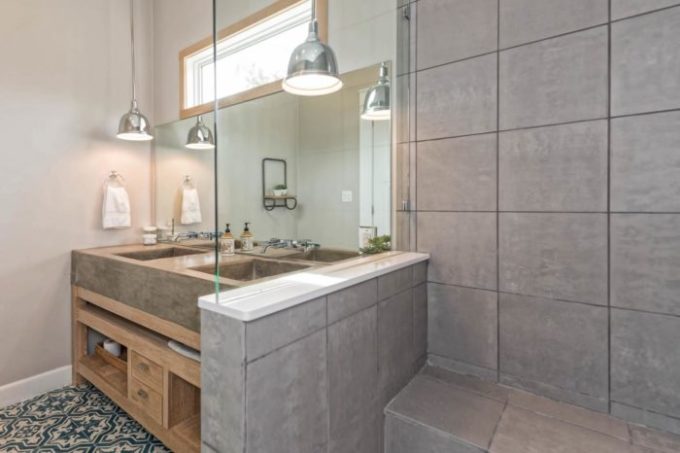 Not a lot of home decor changes to the house from the show reveal in the master bedroom and bathroom.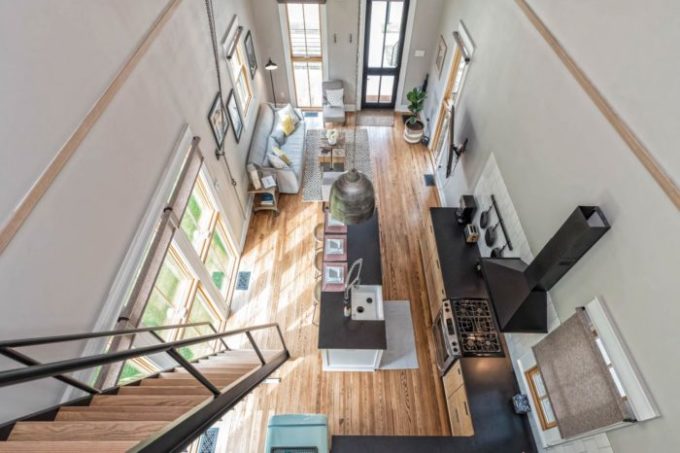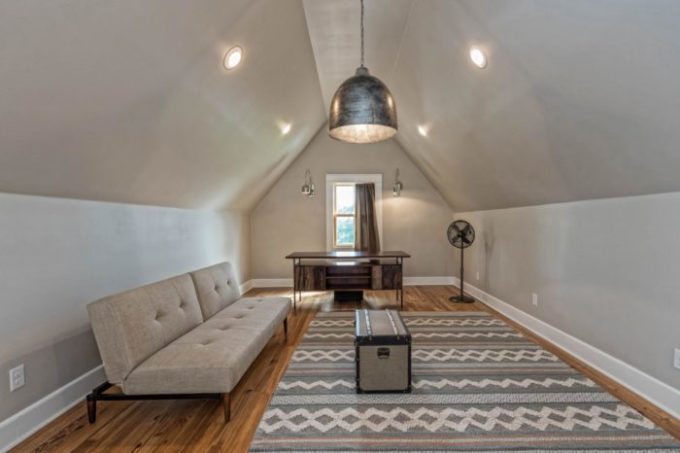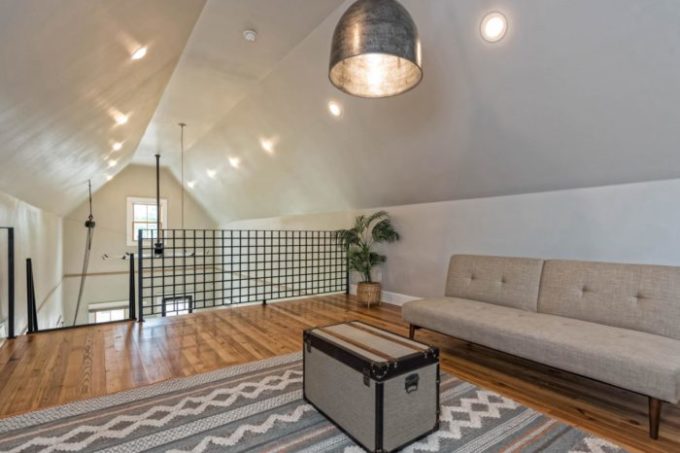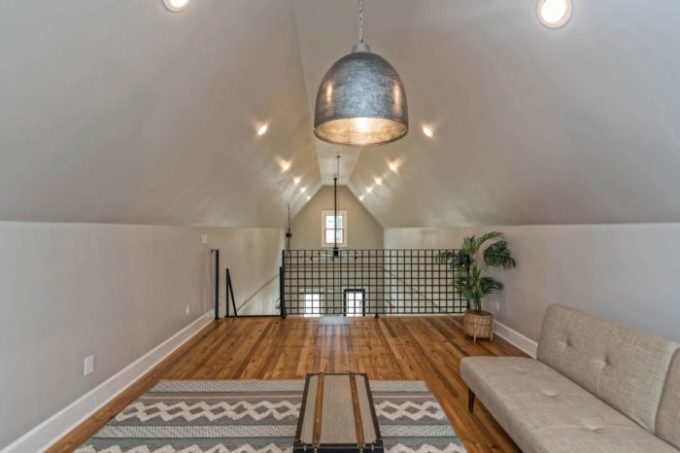 The bonus loft room / home office feels like the biggest change from the show. The window wall looked much more interesting with the shelves and accessories on the wall. The furniture and accents feel more stark, but this might be a better choice for short term rentals in the home.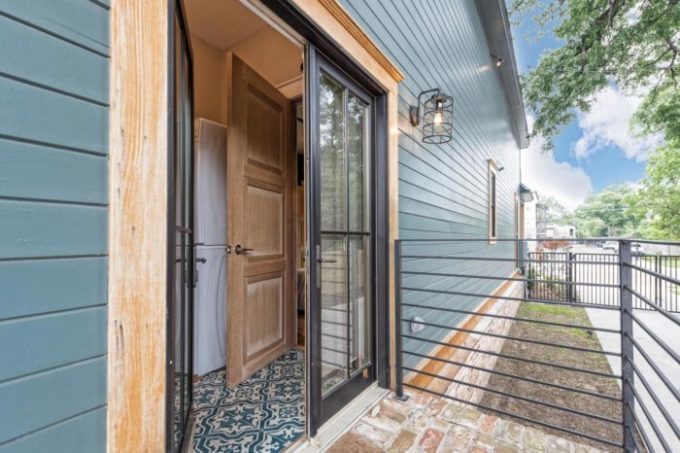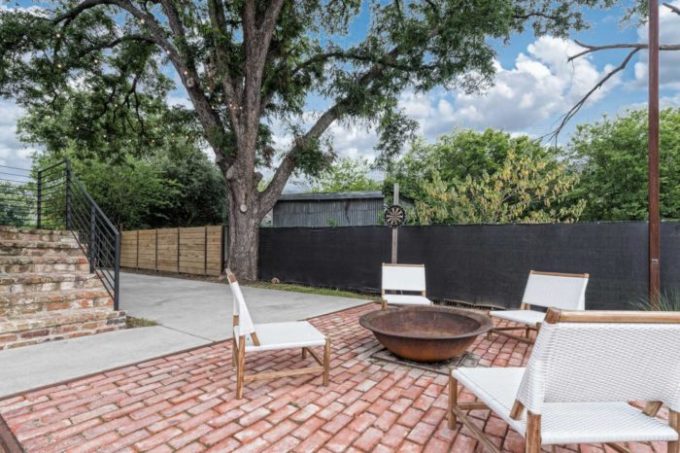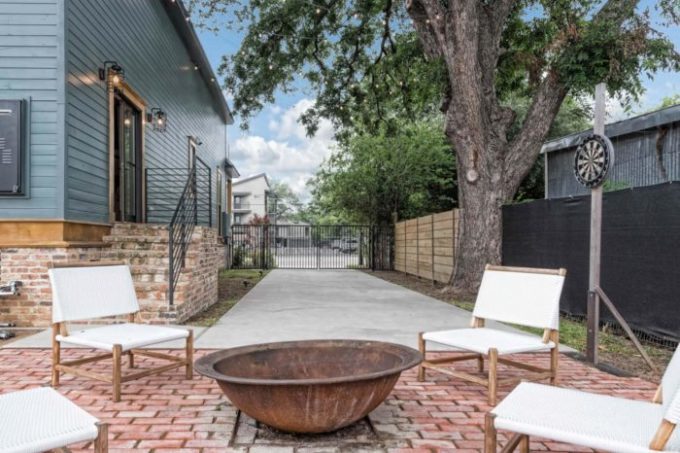 I love that the home maintained the feel of the final reveal from the show. You can see the final reveal photos from the Fixer Upper Shotgun House on Magnolia's site. What do you think about the asking price? It is obviously being sold as an investment property, banking on the Fixer Upper fame. Is the asking price is too high for anyone to actually make a profit while the show is still popular?