How does the Cricut machine work?


If you are asking yourself what a Cricut machine is, you need to go back and read 'What Is A Cricut Machine?' Basically, the Cricut machine takes a design from your computer and cuts out, draws, or scores that design onto your material.
Die Cutting System
If you are familiar with paper crafting, you have probably used a die cutting system at one point or another. These die cut machines require a metal die cut that you layer with paper and boards to cut the shape out of the paper. This system works well for cutting one image or shape many times, which is ideal for someone who has an etsy shop or sells crafts or other projects.
The Cricut is an electronic cutting machine that allows you to skip the die cuts, skip the cartridges from previous model to make your projects. Project designs can be selected from the ready made projects (Make It Now projects in Design Space) or upload your own images to make custom projects.
Make It Now Projects
When you go to Design.Cricut.Com you will see the Cricut design space which is the home of all the designs.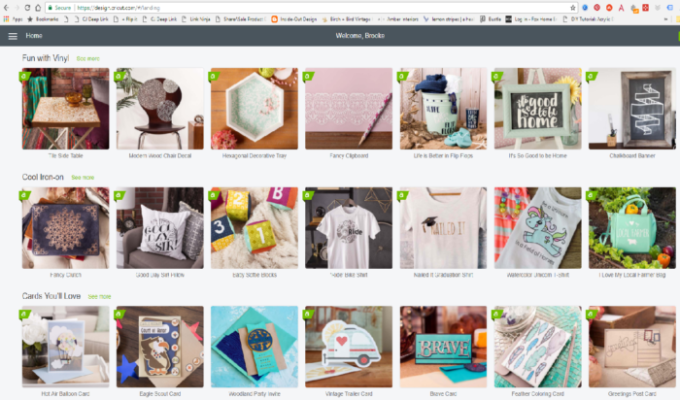 After selecting your project, a screen will appear showing you project details, materials needed, steps to prepare, cutting instructions, and assembly instructions. You can choose Make It Now which places the design on the cutting mat. You will place your cutting material onto the mat and load it into the machine.
This video shows the basics of how to click, cut, done.
For more FAQ about the Cricut machine, including how to upload your own designs, and all about Make It Now projects, head over to my Cricut FAQ page which will direct you to all the answers to these questions and more.