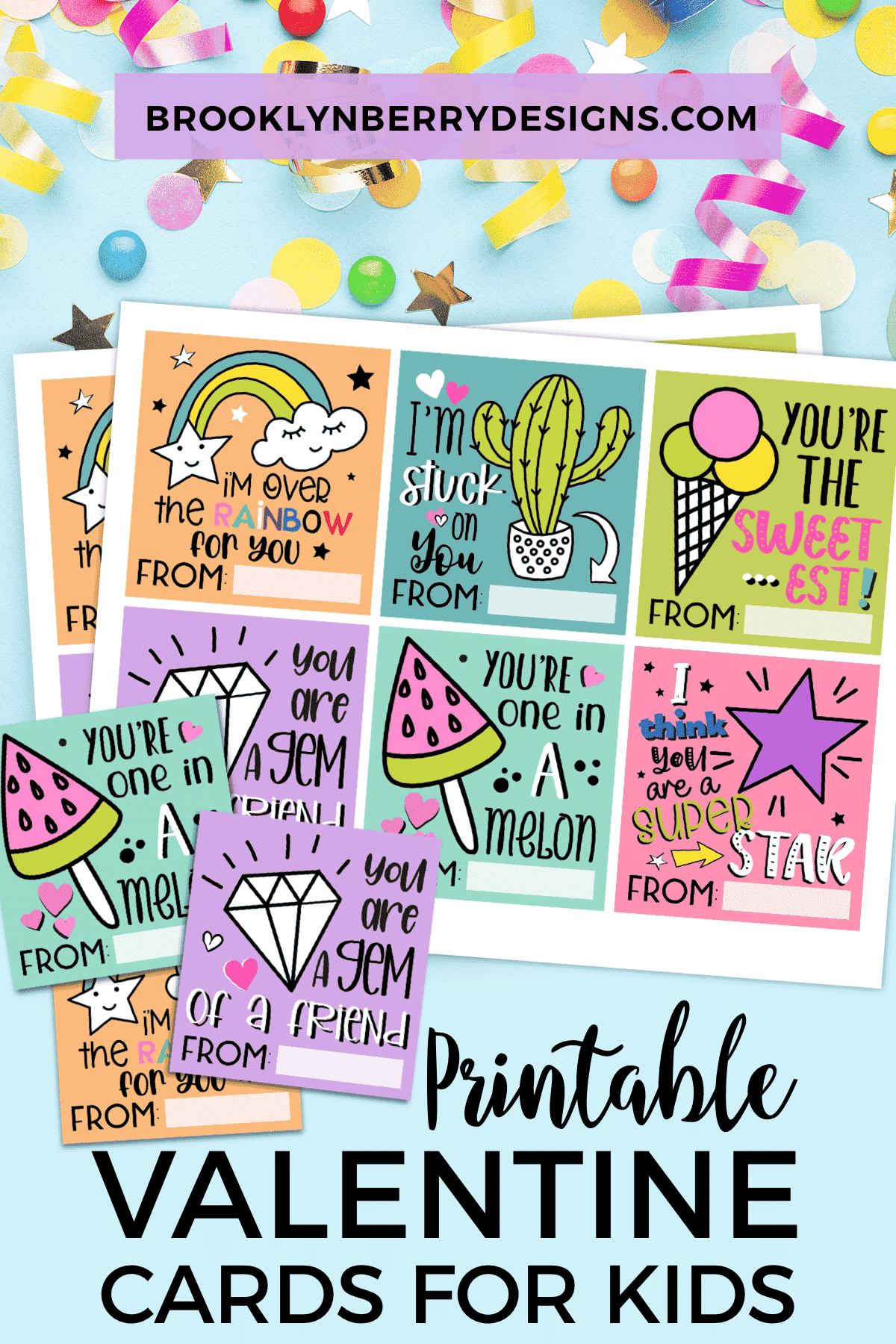 Looking for super cute valentines that are affordable and don't require you to go to the store, or even leave the house? You are in the right place – today I am sharing the most adorable free printable valentines for kids. All you need is a printer and scissors to make as many of these valentines as you need!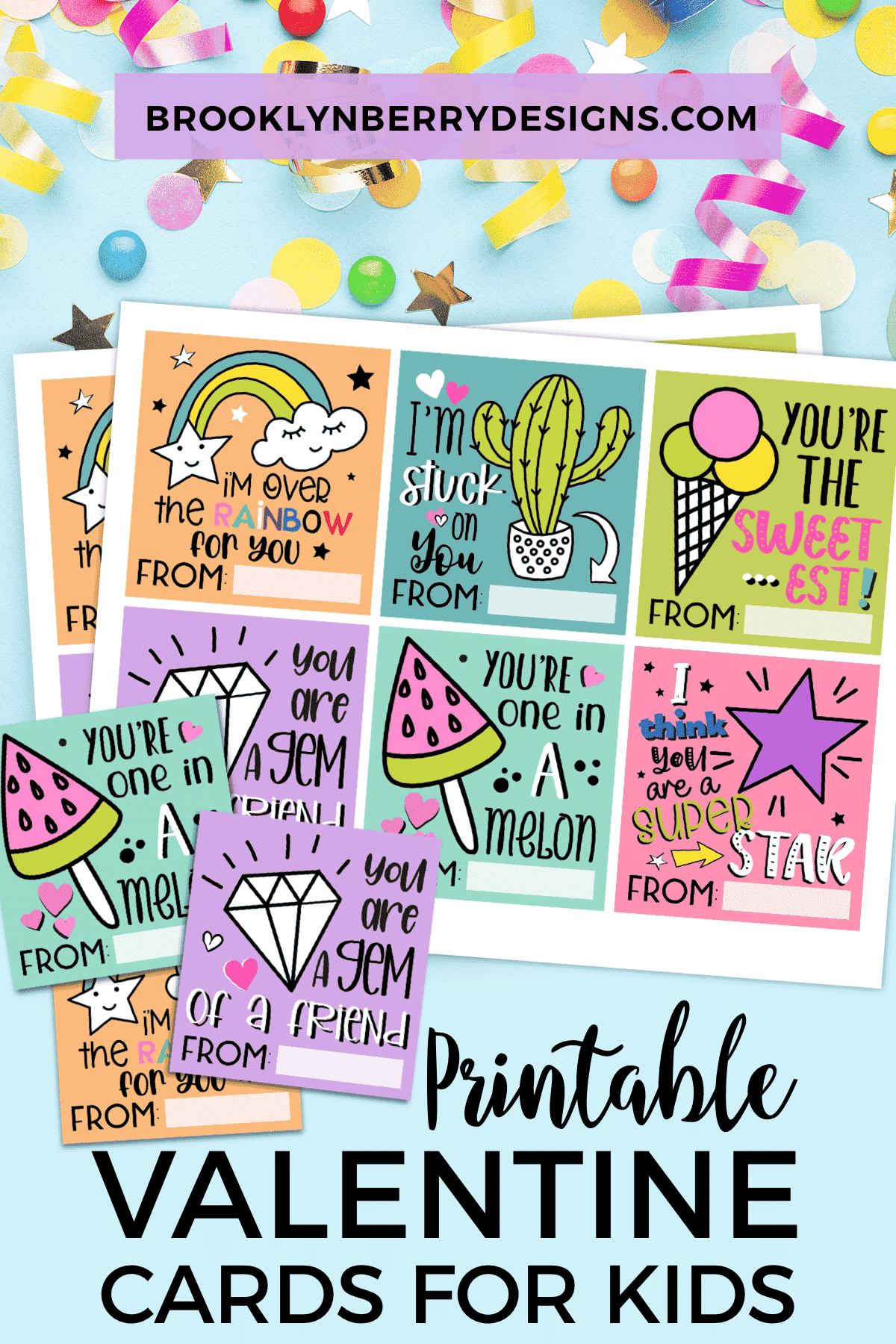 Is anyone else a last minute valentines buyer? The best selection is gone from most of the stores and the remaining boxes at the regular stores are so expensive. With class sizes being so large lately, I need two (or more) boxes per kid, and the price adds up for something that is thrown away the next day.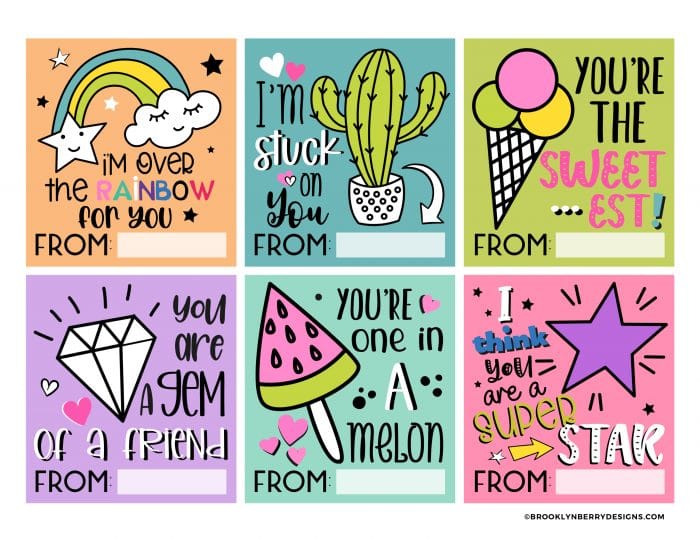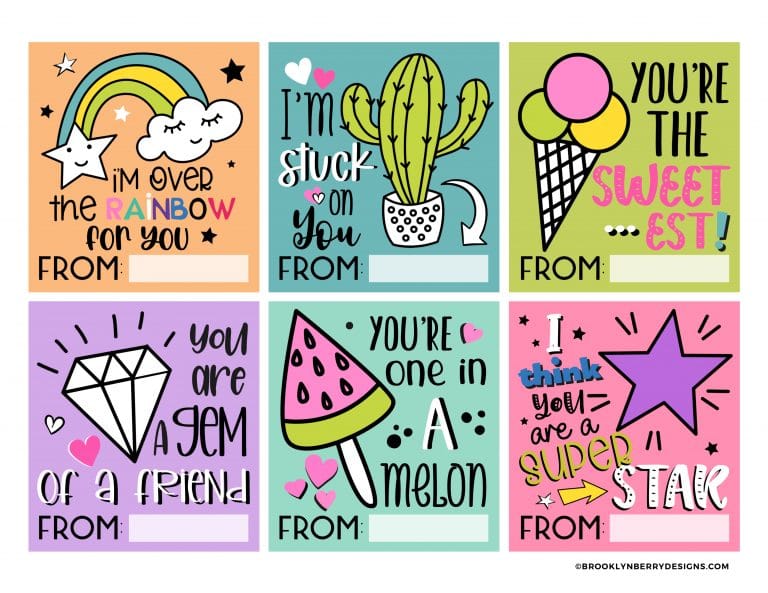 How adorable are these? I am not sure which one is my favorite – The Over The Rainbow? Super Star? One in a Melon? You Are a Gem? You are the Sweetest! I'm stuck on you! So many great options that are not too lovey dovey for kids who hate that kind of thing.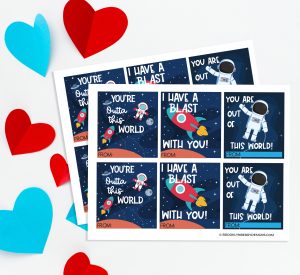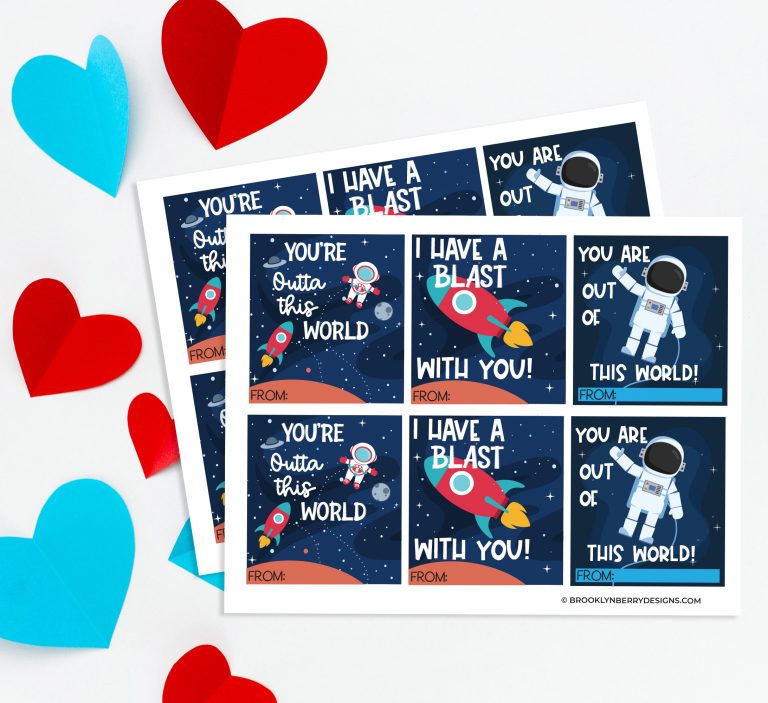 Looking for other printable valentines? Here are some space themed cards for kids that are out of this world!
These are perfect for all classroom valentine exchanges as well as any youth groups, playgroups or scouts. Print out the valentines cards on heavy white cardstock, cut them out, and write your name on them. That easy to be valentines day ready and have a friendship not to hand out to your class. I love how easy this is.
Do you want even more options to hand out? Check out these coordinating designs at Hello Creative Family!
Looking For A Crafty Friend?

TO DOWNLOAND AND PRINT THE FREE PRINTABLE VALENTINES FOR KIDS, ENTER YOUR NAME AND EMAIL IN THE FORM BELOW AND CLICK DOWNLOAD!
DOWNLOAD PRINTABLE FILES HERE:
To get the free printable enter your name and email address in the form below and click the GET IT NOW button. I'll send the printable file straight to your inbox.
Terms and Conditions:
By downloading this free printable you are signing up for my e-newsletter and you'll be notified when I release new free printable files.
This printable is for personal use or classroom use only.
This file can be used in part or in whole for your personal projects.
Digital reselling, sharing, and redistributing of the files is NOT allowed. If you would like to share, please direct friends to the original blog post where you found this.