If it's the thought that counts, subscription boxes adds up fast. A specific gift that arrives every month means happy mail and kind thoughts more than once a year. For some people who are hard to shop for, the box subscription can let them try something new, or just enjoy something smaller all year round. Here are some of the best subscription box gifts available!
In case you've missed any gift guides, you can find them all HERE now!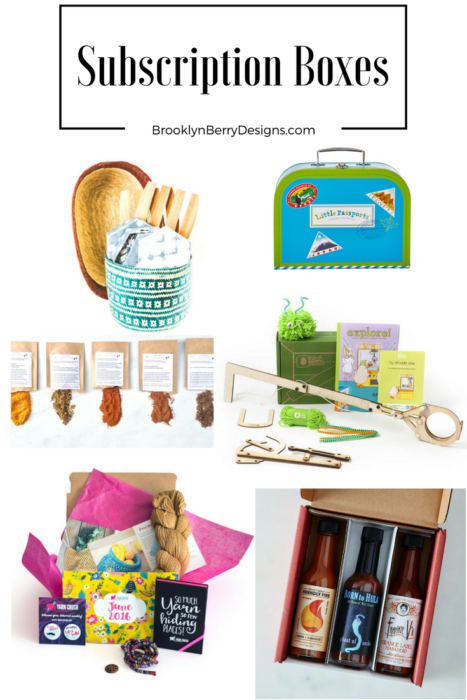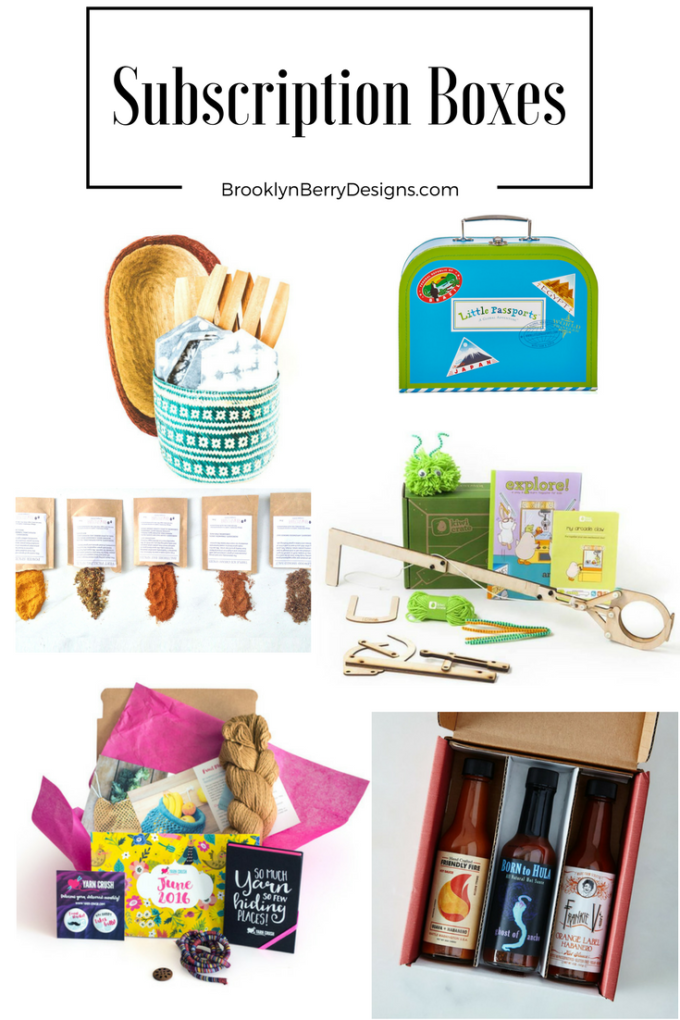 Brick Loot
The ultimate gift for the lego and brick building fan. Brick Loot is made for lego and brick fanatics. Each month subscribers get a delivery with 4-8 hard to find, unique, and custom items that are hand selected by specialists who know what is the latest and the greatest. Subscriptions are available to arrive every 1 month, 3 month, or 6 months. You can see previous box contents and more information at Brickloot.
Kiwi crate is a great way to keep kids learning and having fun. If you have a kid who likes to do crafts, build, or create this is a great gift that will keep the entertained for hours. Every month. Each month a box of materials and instructions arrive with great projects to jump into. Kiwi Crate is recommended for kids ages 5-8 and other boxes are available for other ages. Koala Crate for preschoolers ages 3-4. Doodle Crate has art and design projects for ages 9-16. Tinker Crate has science and engineering projects for ages 9-16. $19.95 per month.
Give a gift that gives back. Buy an individual or monthly subscription for an artisan made woven basket filled with products from around the world. GlobeIn supports thousands of women and families by helping them sell their products and supporting their communities. Choose from curated themes, monthly package subscriptions, or custom make your own. The artisan pick of the month is only $10 and prepaid subscriptions start at $35 / month.

Winc
Winc is the worlds first personalized wine club. With the goal to make wine approachable Winc offers curated wines that can be completely personalized to your recipient's choice. From the perfect pairing with your favorite treat to the chance to trying something new this package is perfect for anyone who loves wine. Winc Gifts Starting at $50

Get the best quality meat delivered to your door. Plaid Cow Society delivers never frozen drug free grass-fed beef, drug free never frozen cage free chicken, and drug free crate free never frozen pork right to your door. There are many options including your choice of protein – pork, chicken, or beef. Choose how many people you are cooking for and how many meals per week. Ships to mainland USA.
Make cooking easy. Meals planned for you and ingredients delivered. Give this gift to yourself, to a busy mom, a new parent, or someone who could use a little sunshine in their day. Having meals planned is just one less thing to stress about. Be the favorite and give Blue Apron as a gift.
Send your foodie friends an individual or quarterly subscription of Modena Balsamic made in Modena, Italy. This is the real deal! Any level of cook will enjoy taking their meals to the next level.
Available from Food52.
For the
hot sauce fanatics check out this
small batch quarterly subscription!
Get the highest quality and unique spices from around the world. Raw Spice Bar also offers recipes and ideas to integrate these freshly ground spices into your home meals. Get these spices directly to your doorstep for only $8. Use promo code FLAVOR6 to get $5 off a 6 or 12 month subscription.
Send your little friends a monthly box to introduce them to new countries. A blue suitcase packed with a passport, world map, pen pal letter, stickers and activity sheets. The fun starts at just $11.95 per month.
Yarn Crush
Imagine a project and all the needed supplies shipped right to your house. Bonus for Canadians – flat rate shipping is $5 to US and $8 to Canada. Wahoo! Each yarn box includes a knit and crochet pattern for every crafter to be included. You can set your preferences for warm, cool or neutral color pallets to make sure you love your projects every month! $32.99 per month.
House Box
What items make your house feel like home? Housebox sends you samples of household products and items to add to the atmosphere. This Canadian company is perfect for those who like to try new products for their home.