Is there a Glowforge Canada? Have you been considering a Glowforge and live in Canada? There are a lot of questions about the total cost to get the laser cutter to the door. Keep reading to learn what other Canadian Glowforge owners paid and their experiences.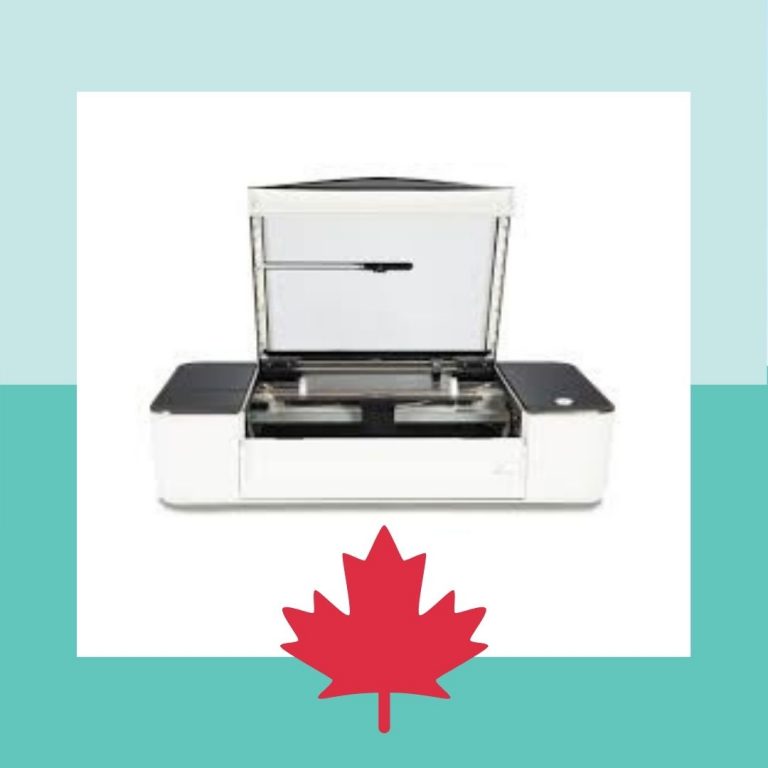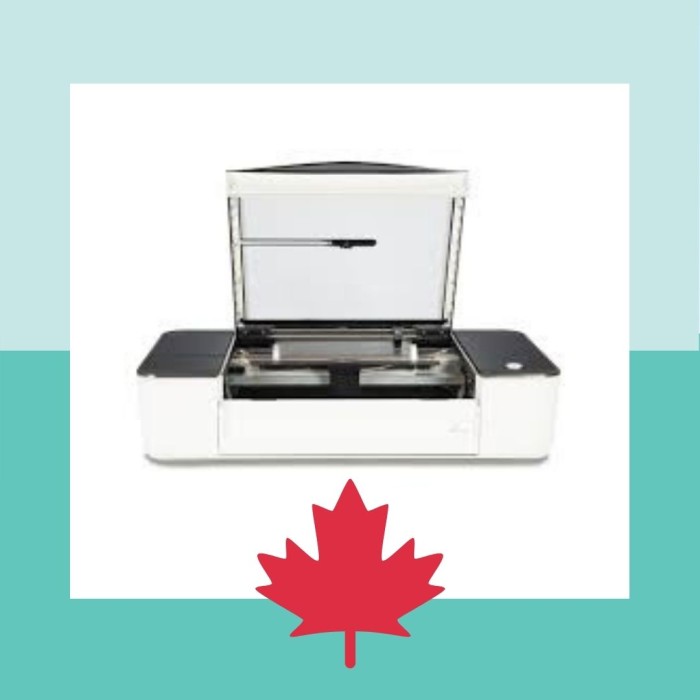 Buying a Glowforge In Canada
Is the glowforge Available in Canada? Yes!
If you are looking to buy a Glowforge and live in Canada, you are probably wondering what the total cost will be after shipping and duties. It's important to know these import fees to factor into the total cost of the machine. That way you can budget correctly. Nobody wants a surprise $1000 bill after their machine arrives.
Before Covid, many Canadians that ordered a glowforge would ship it to a US address then pick it up. You can save money in courier fees by acting as your own broker. If you can drive it across the border yourself, you will still need to pay duty and taxes at the border. You can expect to pay your provincial tax rate on the price of the machine.
Want your own Glowforge? Check out my tips for what you need to know before ordering a glowforge.
Total Glowforge Canada Price
Import Fees Glowforge Canada
How much does a Glowforge cost? What was the cost to get the unit to the door? The final cost for a glowforge in Canada will mostly depend on which machine you get, the province you live in and the exchange rate for Canadian and US dollars.
There is a standard shipping price of $349 US for Canadian orders that is paid at the time you order your Glowforge. Before the machine arrives (or after, depending on the shipping company) you will get an invoice for taxes, duty, and additional fees.
Because the pricing varies so much based on the machine price and the tax rate of the province you live in, I wanted to give you a general idea of what to expect price-wise.


I purchased a Glowforge Basic and live in Alberta. I paid $349 (US) in shipping when I purchased the machine. A day or two before the machine arrived I got an invoice from UPS for $122.60 (Canadian). I paid this fee on their website and everything arrived with no issues and no surprise bills afterwords.
Canada Glowforge Basic Pricing
A laser owner in Ontario ordered a GF Basic and was charged $230 in fees.
Our GF basic was $500 duty/brokerage to Ontario. Brokerage was only $50 of the price.
My basic was $500 in Ontario
A basic ordered in November 2020 in Ontario – about $565 total
I ordered GF basic to Ontario in February 2021 — It got here 3 days later than expected but got refunded shipping for the delay! Typical to other Ontario residents I paid $500 in HST
Basic in Nova Scotia was $624
NL and paid over 600 on the basic
Manitoba and we bought the basic with air filter – came to $6000 with exchange. Then another $700 in import fees.
Canada Glowforge Plus Pricing
Glowforge Plus was $365 in duties/taxes to Alberta
Alberta…I paid $365 for my Plus
I got my PLUS last July and paid $366 in duties and taxes (I'm in Alberta)
My Plus came to $700-something in Ontario.
800 for the plus in Ontario
GF Plus. Ontario. Just got mine delivered by UPS a few days ago. Customs fees were only around $100, the HST (Ontario) was over $700. Had to pay before delivery
I paid 700+ and I'm in BC for a plus
Canada Glowforge Pro Pricing
My GF Pro was $520. I was expecting three times that. Is that normal for BC?
$502 in BC
We bought the pro and paid over $9,000 with exchange and I'm in Alberta. So yes it actually does make a huge difference where you live and what machine you get.
Pro in Alberta just over $450 I believe to Alberta
Alberta here… 484
GF Pro $1200 in duties to Ontario
$1132.24 for the pro to Ontario
If you're in Ontario, we purchased a Pro as well, duty and taxes were an additional $1043.
1112.71 on pro in Ontario
SAVE ON YOUR GLOWFORGE
I hope this helps to give you an idea about how much to expect to spend for a Glowforge in Canada. If you are looking to buy one I would love it if you used my referral link HERE.
Real talk: It saves you a chunk of money – the amount depending on which machine you buy. I will also get a similar amount for referring you. That being said, I want to help ANYONE and everyone with their machine. So if you need any help, whether you used my code or not, let me know! Leave me a comment, send me an email, or message me on social media!
It can save you up to $500 on a pro! Let me know if you have any other questions about laser cutting or glowforge.