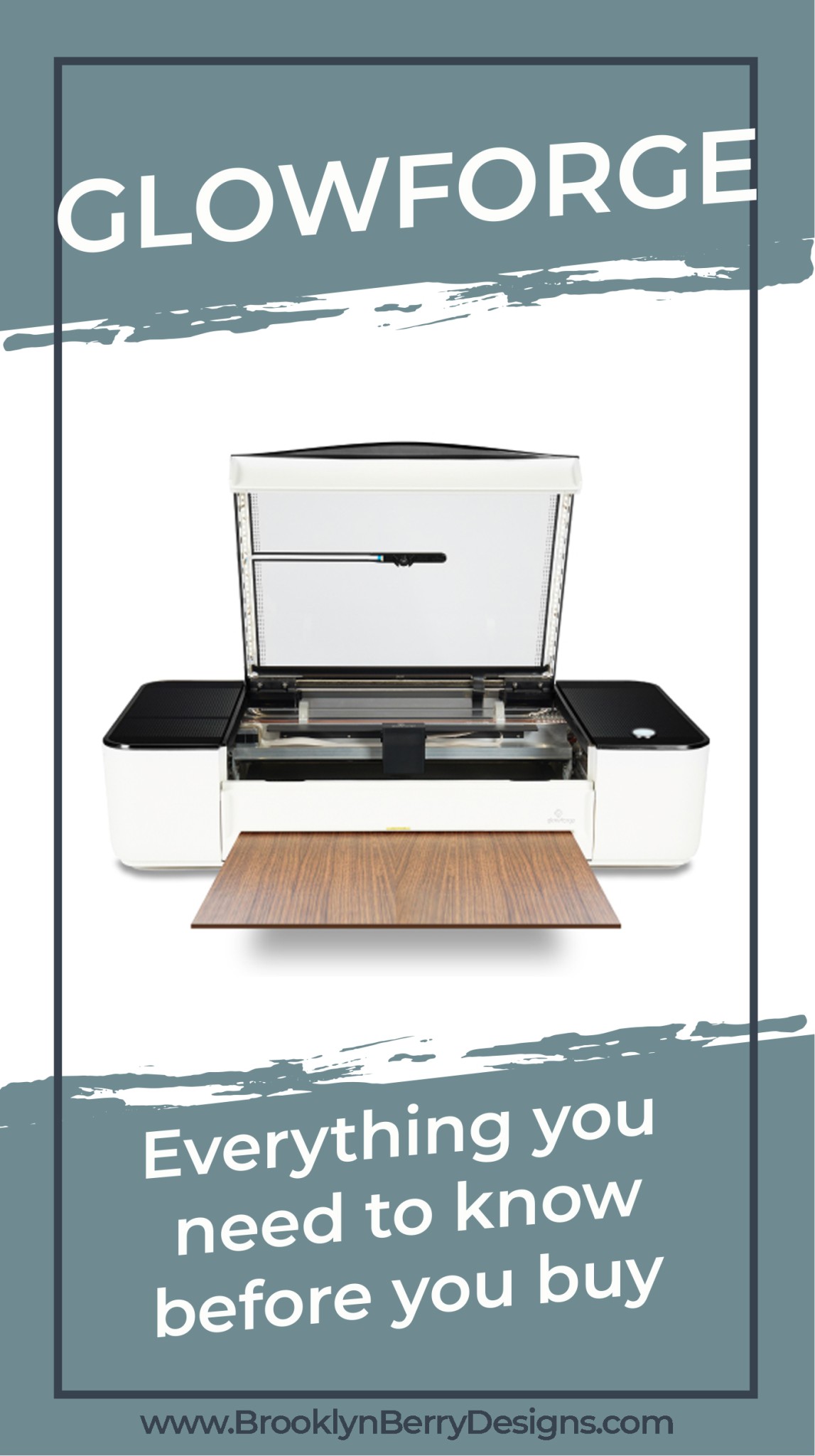 Glowforge Guide
Are you looking to buy a laser cutter and considering a Glowforge? Here you will get all the information you need to know before buying a Glowforge or other laser printer. Some questions will need their own posts, but I will leave this page as the directory to help you find them all.
Ever since the Cricut Maker came out with the (forever long awaited) knife blade, I have wanted to buy a CNC or some heavy duty tool to cut wood.
You see, the Maker's knife tool seemed like a great idea in theory but in practice it takes a really long time to cut out not very small or detailed wood pieces. So. It left me wanting more.
Around that time a friend of mine got a machine that could cut and engrave wood and was making tiny earrings and necklaces. I immediately knew it was what I was looking for and asked her how she made them. That was the first I heard about a laser engraver or cutting machine and I wanted one NOW!
WHAT IS A GLOWFORGE 3D LASER PRINTER?
The glowforge site describes the machine as a 3D laser printer. The term printer throws everyone off as you usually think of a paper printer with ink or toner, right? Or you are thinking of a 3D printer that releases plastic to build or form 3D shapes. Right?
The Glowforge actually uses a laser beam to cut and engrave materials such as wood, acrylic, or leather. Think of the printer aspect as engraving. It can "print" onto existing objects like knives, cutting boards, wooden spoons, pencils, pet name tags, so many things!
What can I make with a Glowforge?
Glowforge can cut and engrave hundreds of laser-compatible materials! All the materials that can be cut with the glowforge can also be engraved with it.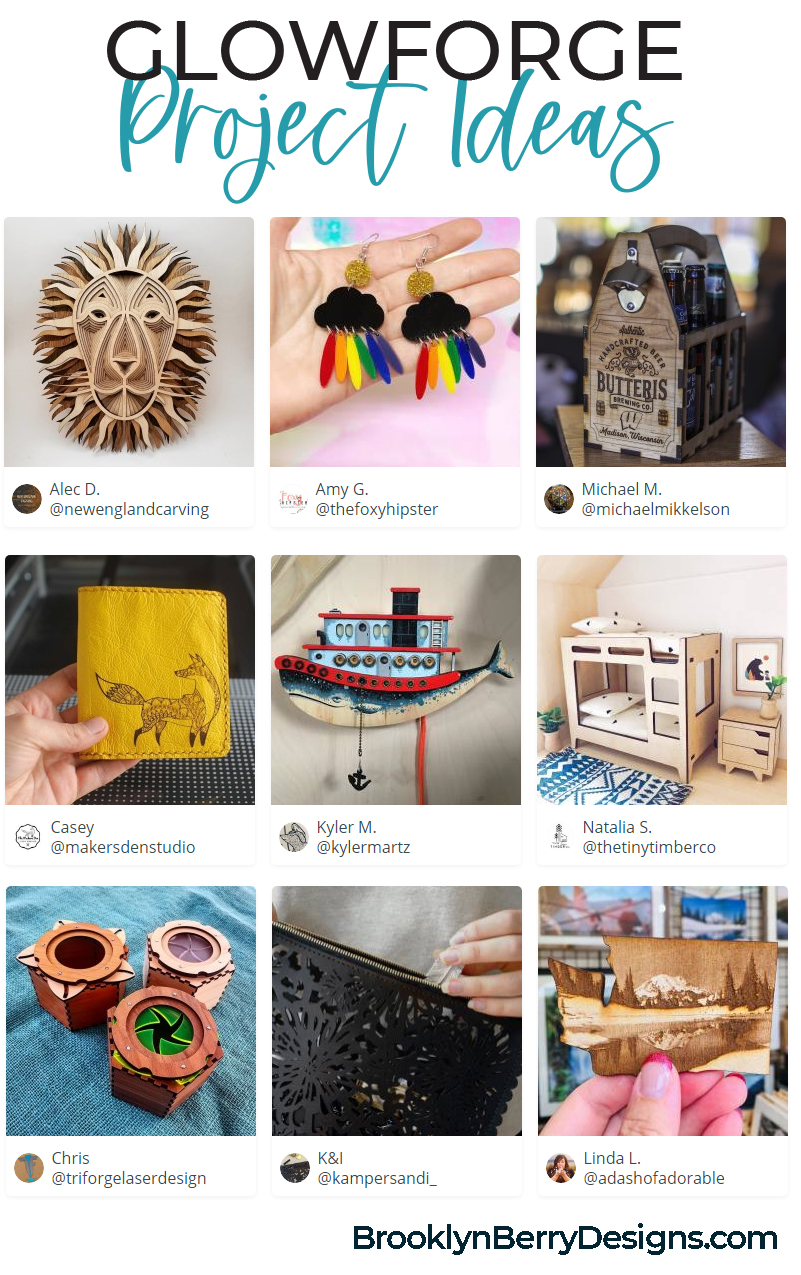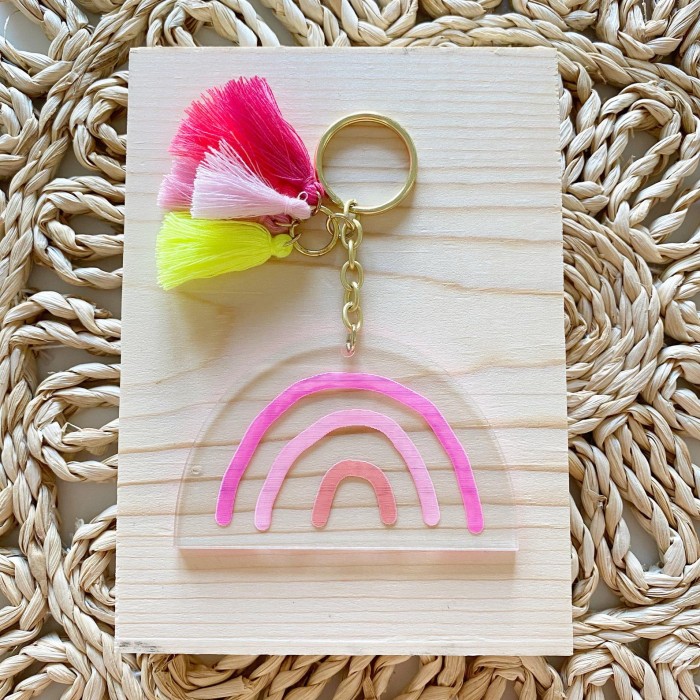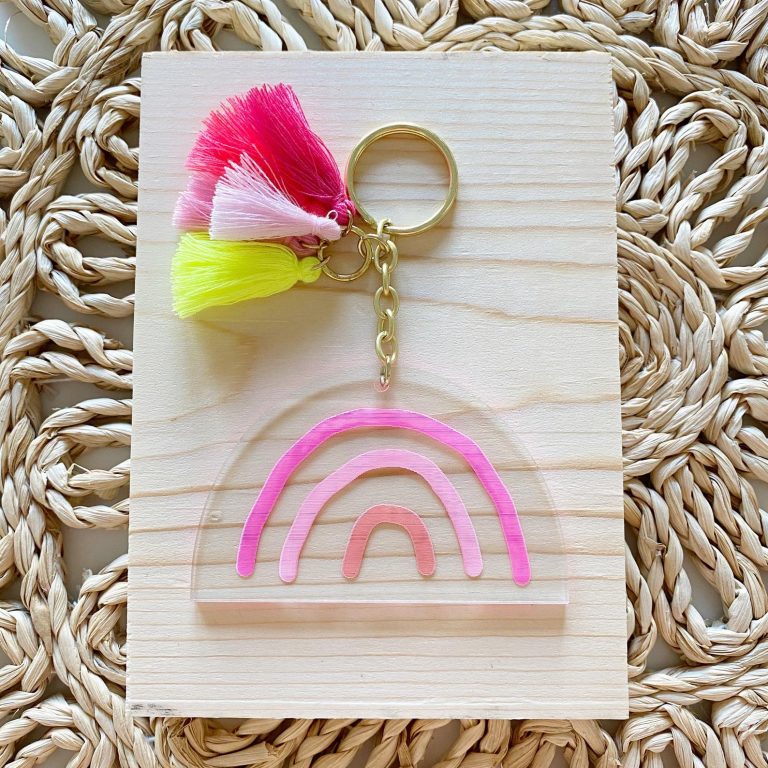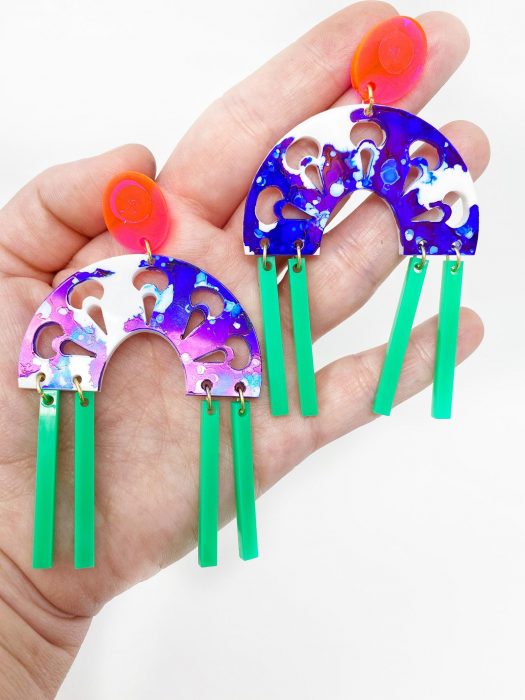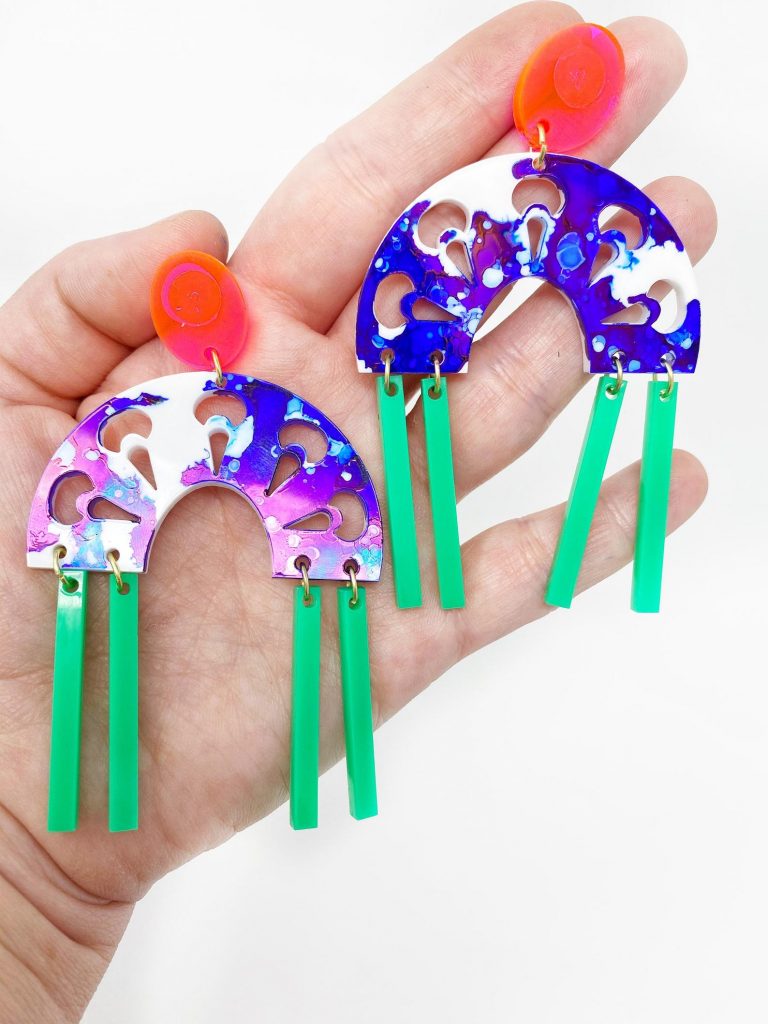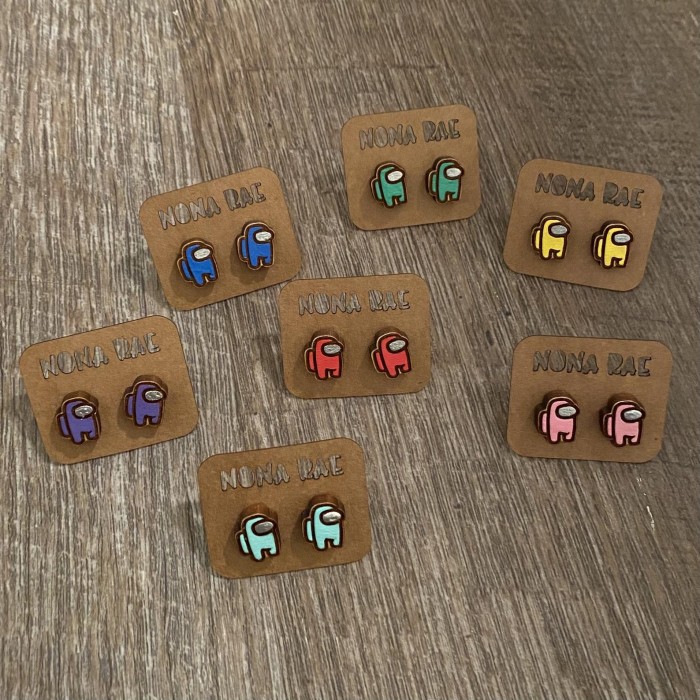 WHAT MATERIALS CAN A GLOWFORGE…
MATERIALS GLOWFORGE CAN CUT (AND ENGRAVE):
1/8″ Plywood
1/8"-1/4" MDF
Felt
Leather
Acrylic (Plexiglass)
Fabric
Paper
Rubber (laser safe Rubber)
Mylar
MATERIALS GLOWFORGE CAN ENGRAVE:
glass
coated metal
marble
anodized aluminum
titanium
some phones, tablets, and laptops,
Premade items – like watch bands, cutting boards, etc.


WHAT ARE PROOFGRADE MATERIALS?
Proofgrade materials are a great way to get started with your Glowforge! Designed and distributed by Glowforge, Proofgrade materials are specially formulated to work seamlessly with your Glowforge. The wide variety of materials are cut to the precise size to fit your Glowforge and contains a QR code on the corner. The machine will read this QR code to give you easy one-click access to the perfect settings for foolproof cuts and engraving.


Of course, you can use materials from other manufacturers as well, but Proofgrade materials are ideal for new Glowforge owners as they're learning how to use their machine. (Psst…your new Glowforge will come with $75 worth of Proofgrade materials for you test out)
Proofgrade materials are available in a variety of colorful acrylics, heirloom-grade hardwoods, plywoods, veneers, and leathers.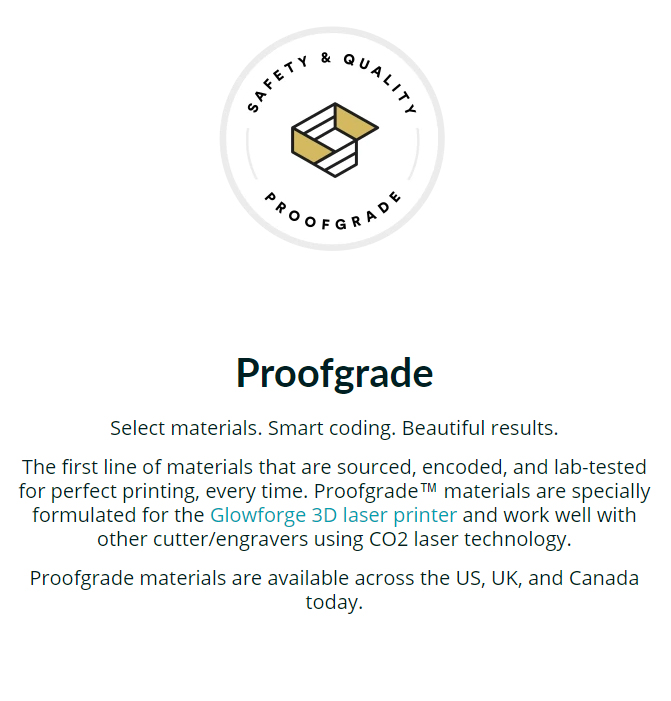 HOW BIG CAN A GLOWFORGE CUT?
The cutting area on the Glowforge is 11″ deep by 19.5″ wide. Maximum material height is 2″ and with the tray 0.5″
The pro model has a pass through slot which allows you to cut your design in sections, passing the material through the slot to cut the next section.
What does my space need for the Glowforge?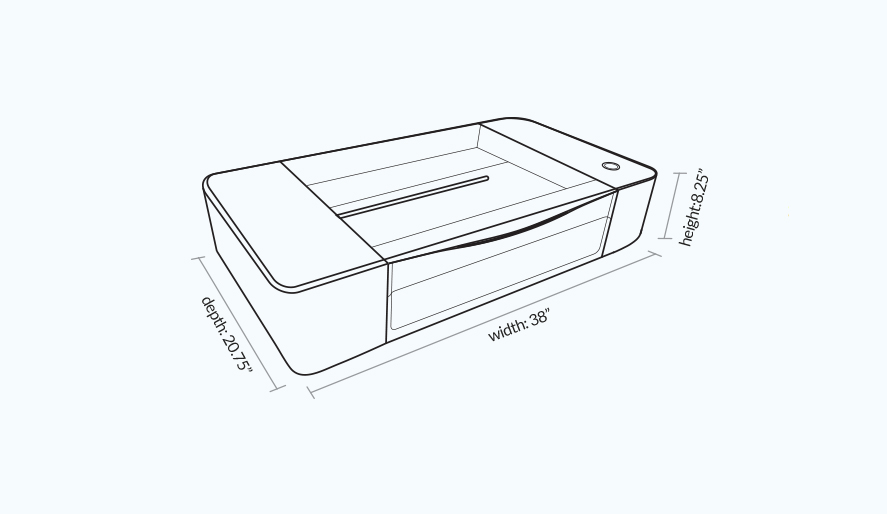 The machine size is 38″ x 20.75″ x 8.25″ (965mm x 527mm x 210mm). It weighs 55 lbs (25 kg).
You will need a sturdy worksurface that is level. Ideally it would be near a window or would be able to be vented outside. The glowforge comes with a 4″ exhaust hose that is 8 feet long. This is used to vent to the outside.
If you cannot vent to the outside you can use a compact filter. It is about the size of a recycle bin and can sit on the ground. This helps to remove the smoke and smells from the space you work in.
Power consumption. While running, the machine consumes a typical 300W which is in the range of a desktop PC and will be lower when no print is happening. If using the Glowforge Air Filter uses an additional 350W. Each of the machines plus the filter will plug into the standard household outlet.
How much Does A Glowforge Pro Cost
Updated 1/20/2021 The basic is $2995. The Glowforge plus is $3995 and the pro is $5995.
The price seemed steep at first – starting about $3000 for the glowforge basic model. Which, compared to the $300 price range of vinyl cutting machines, meant it would require an owner to make things to sell to justify the purchase price. I wasn't sure I was ready for that… yet.
While the price of the glowforge seems steep in comparison to vinyl cutters, the investment is much less than commercial laser machines. Most brands I looked at were about $30k and took 6 months to arrive. That is a huge price gap!
Looking for a glowforge in Canada? Check out how much you can expect to pay in tax and duties here.
Which Glowforge Model is Best? Which One Should I Buy?
There are three models of machines: the pro, plus, and basic. Which machine is right for me? I see this question asked on the forums and in the facebook groups all the time.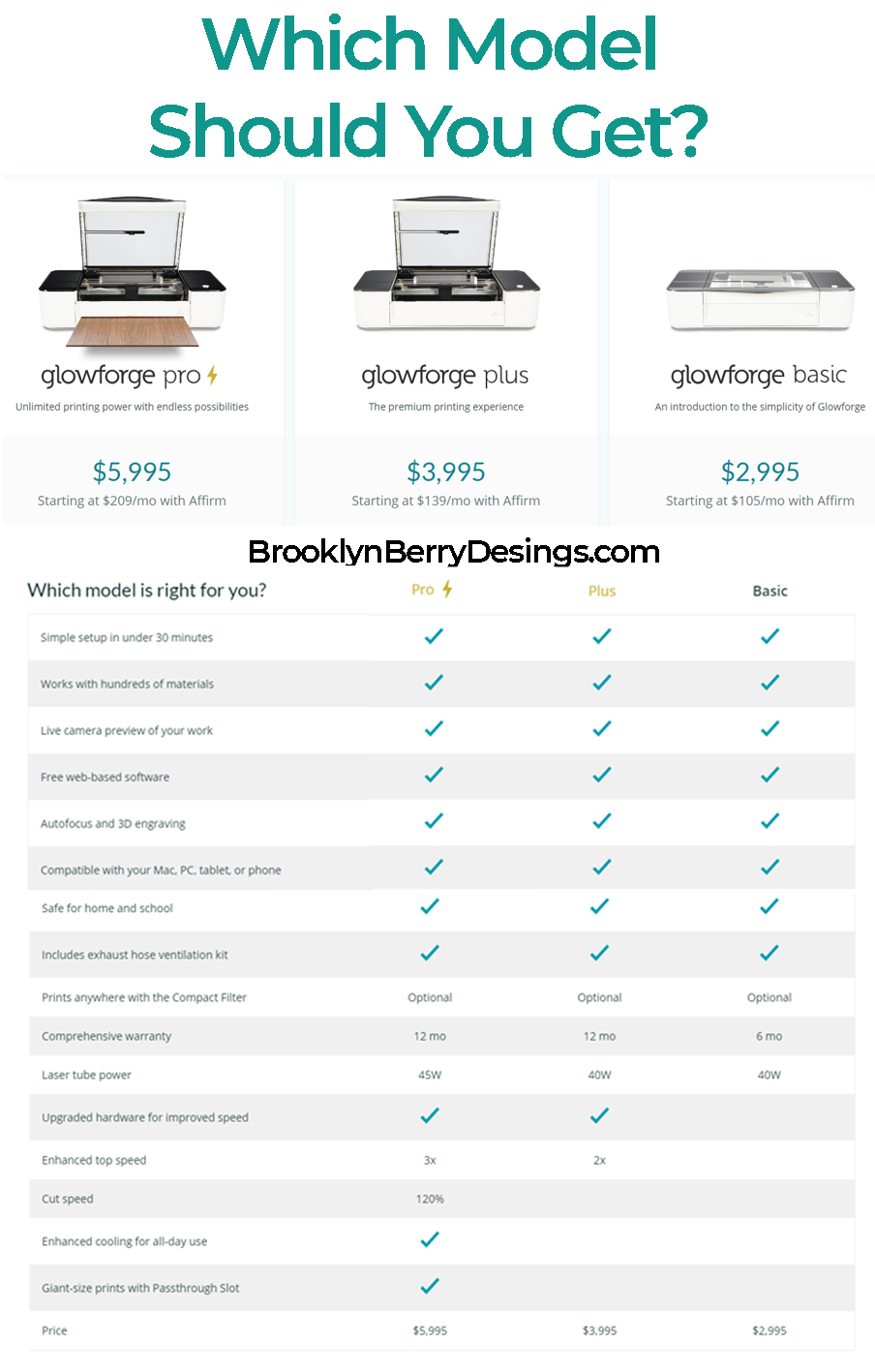 This is a hard question to answer because it depends on a few things. For instance, how much do you want to spend and what do you want to make?
All of the machines are able to cut and engrave the same materials.
Glowforge Pro:
Bigger Cuts – If you want to cut larger than the bed size, the pro has a pass through slot that allows you to slide a piece of wood and cut a larger area.
Faster Cuts – It has a 45w laser (compared to the other machines 40w) which means it is stronger. It has a 120% cut speed in comparison to the other machines. It also has enhanced cooling for all day use.
Glowforge Basic
The glowforge basic has a 40w laser and a 6 month warranty. A starter product at the most affordable place.
Glowforge Plus:
The glowforge plus is just a tiny step above the basic in that it has a (very slightly) faster cutting time but best of all a longer warranty. Most of the complaints I have heard about the machine are with minor fixes, so an extended warranty might be a good thing.
From what I have read, the basic is the most bang for your buck. If you are looking to get a faster machine because you have a shop selling items, save up for a Mira or Trotec machine. They are more expensive but you are getting a much stronger and faster machine for your dollar.
This is why I chose to go with the Basic model.
How Is A Glowforge Different Than A Cricut?
I mentioned earlier that I have a Cricut, and most of the readers here come for a tutorial, tips, or free svg files. So, I am going to write a much more detailed post about comparing the machines and what projects you can make with them.
I would say that they are two different machines for two different types of projects. They can be used together, but its not really a one or the other comparison. Its both! (At least for me that is what it became).
Glowforge discount code
Glowforge Discount code, promo code, deal, etc. Using my referral code will save you $500 off a Pro and $250 off a Plus. Just click on the link below and the discount will be applied to your cart at checkout.


Update: 1/20/2020 There is no longer a referral discount on the basic model.
Glowforge In Canada
As you may know, I live in Canada. Getting a glowforge into Canada has a whole new slew of questions about duties and taxes, warranty, shipping, etc.
There seems to be a big variety of answers to this, so I am going to poll a bunch of Canadian Glowforge Users and report back here. If you have any questions about this or have any experience I would love to know. Send me an email!
In my opinion, the glowforge is a great starter machine or a great machine for anyone looking to up their small biz game.
Phew! That was a lot of information. Please let me know what other questions you have, and if I can help in any way!