Are you looking for some rainbow svg files to add some colorful cheer in your life? You will love the entire collection of Rainbow SVG files I am sharing today along with a one piece Rainbow Wall Hanging you can make with plywood or chipboard!
This months #totallyfreeSVG collection is all about Rainbows and there are so many adorable designs to choose from. You might also want to check out my Miracles Happen SVG which has a super cute rainbow in pastel colors. You could use it with or without the words and it would be the perfect boho design for all the things.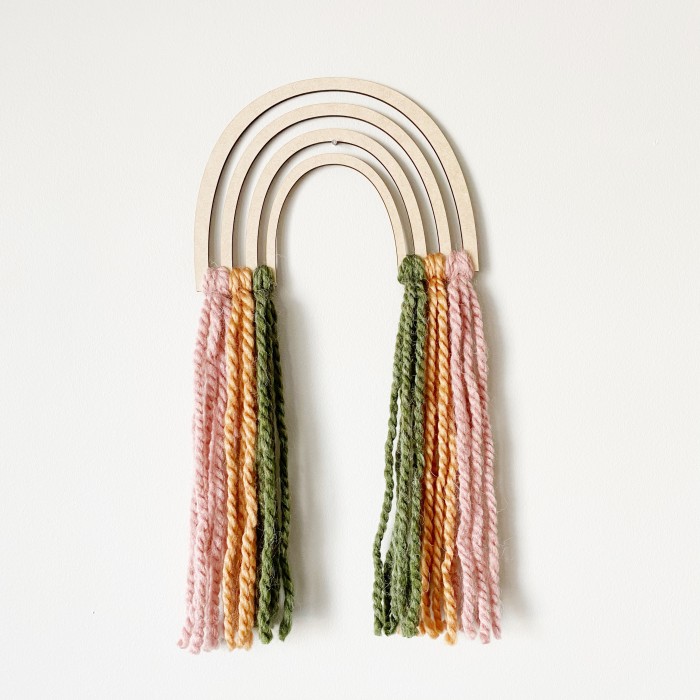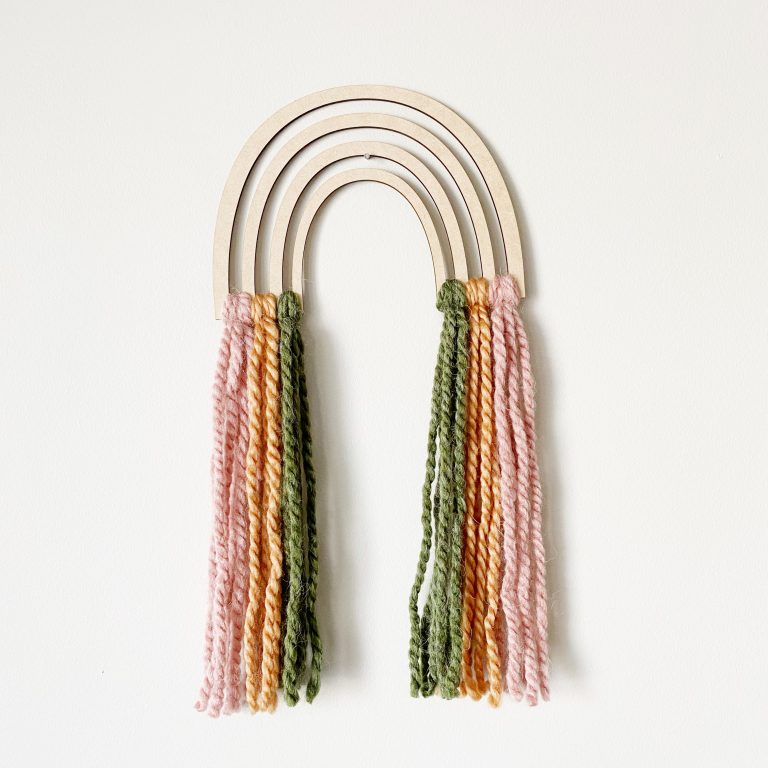 Be sure to read to the very end of this post to download the Rainbow wall hanging svg cut file.


Rainbow Wall Hanging
This rainbow wall hanging requires only a few simple supplies and looks adorable in any kids room. Paint with different color schemes or leave the wood natural for a more adult bohemian style. Rainbows everywhere!
If you have a glowforge this piece can easily be cut from any type of plywood you usually use.
You could also cut this with a Cricut Maker using the knife blade. I would cut it with thinner wood sheets and glue two or three layers together.
Have you always wanted a glowforge? Use my referral link to save up to $500 on your machine!
Supplies Needed to Cut Rainbow
Cut Rainbow (see download below to get this free laser cut file)
Craft paint in colors of your choice
Yarn in weight and colors of your choosing
Start by placing your wood piece inside the glowforge onto the crumbtray. I used draftboard for this project as it was one of the very first projects I made. You could use any wood that you like.
Open up the glowforge software and upload your design, placing the file on the wood board where you would like it to be cut.
Select your material and adjust the settings to the material you are cutting and send it to print!
This rainbow used only a cutting layer, no engraving or scoring at all, so it was finished really quickly – under 3 minutes for two!
Painting
If painting your rainbow wall hanging, use craft acrylic paints. Paint your rainbow as your wild heart desires. Any color combination works, just make sure to paint the side edges of your pieces.
There is no need to paint the sections between each band of color as the yarn tassels will cover that portion.
Yarn Tassels
Next, cut about 6 pieces of yarn to 24 inch lengths for each color of yarn you are using. I had remnant pieces from another project but also made another using super saver yarn. It really doesn't matter what yarn you use, just adjust the number of threads for the thickness of the yarn.
Attach the yarn by taking a few pieces of yarn and folding in half. Loop through the gaps in the rainbow pieces and pull the ends through the loop. Repeat across until the rainbow is complete.
Hang on your wall and enjoy!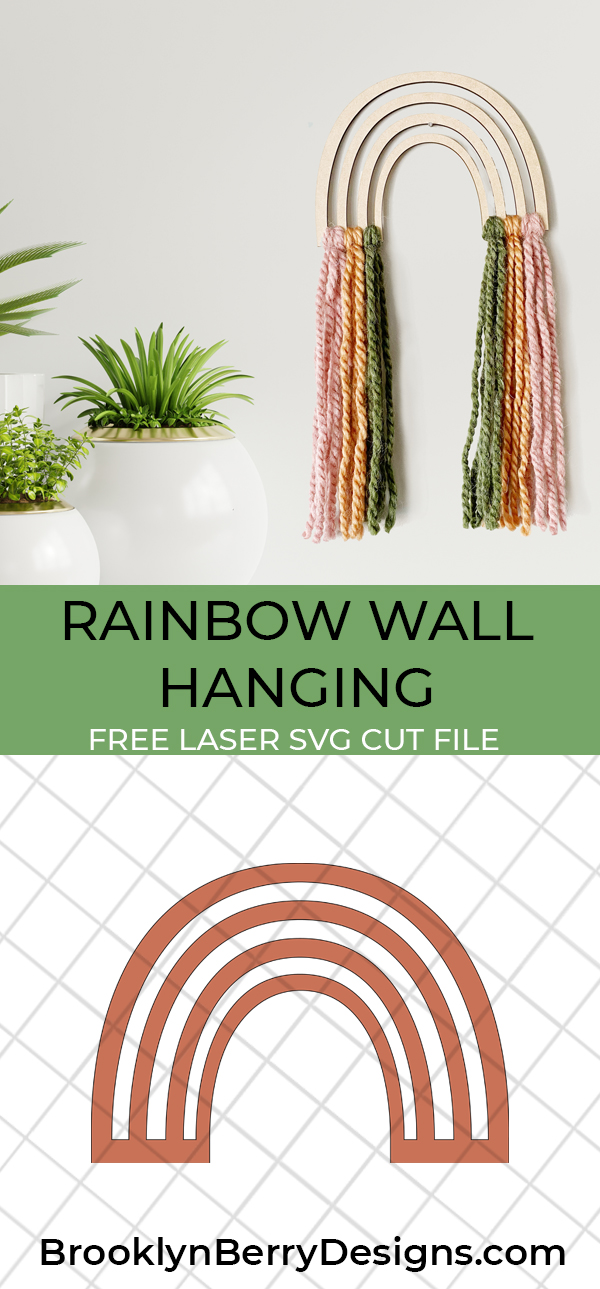 More Rainbow SVG Files For You!
Are you ready for even more rainbow projects? Here are the rest of the #totallyfreesvgs that you will not want to miss.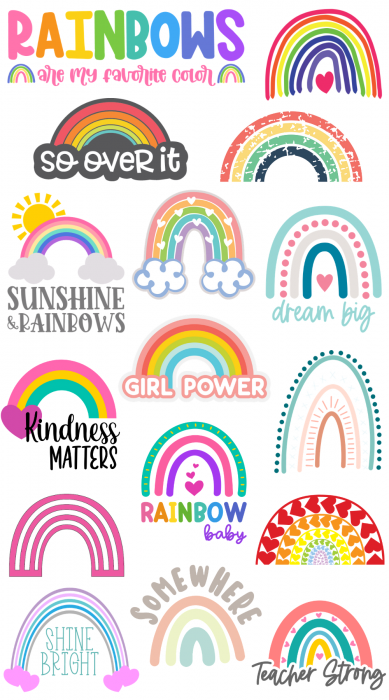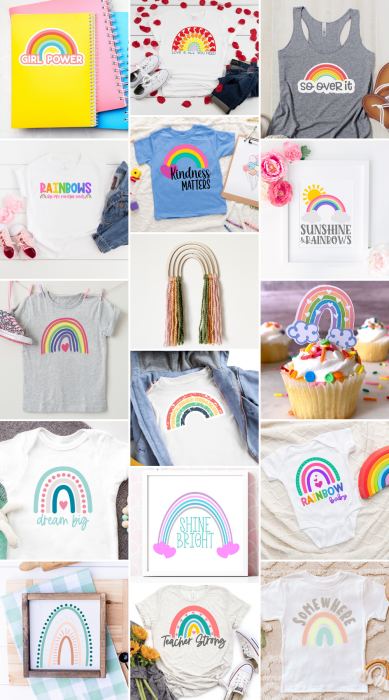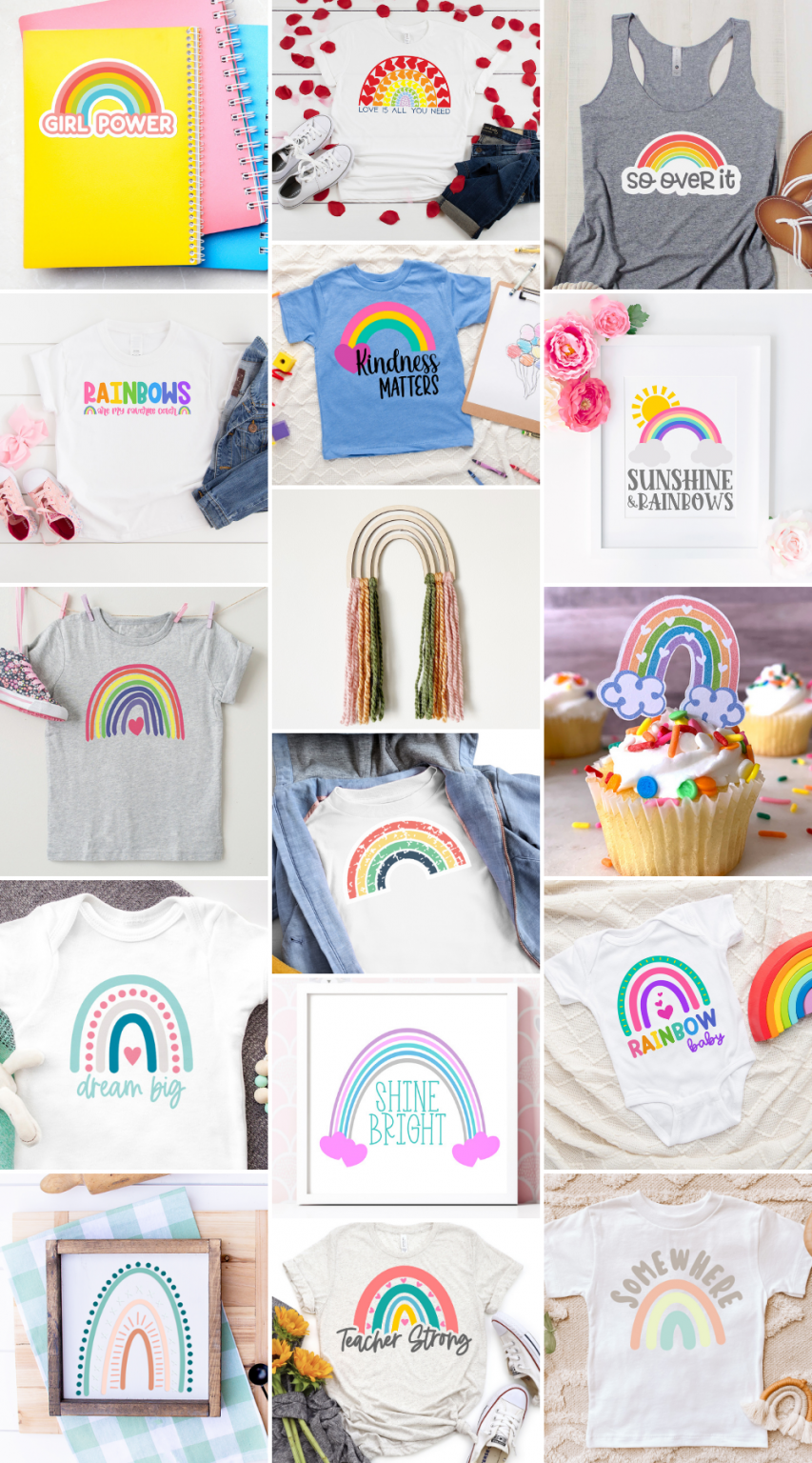 Get The Download