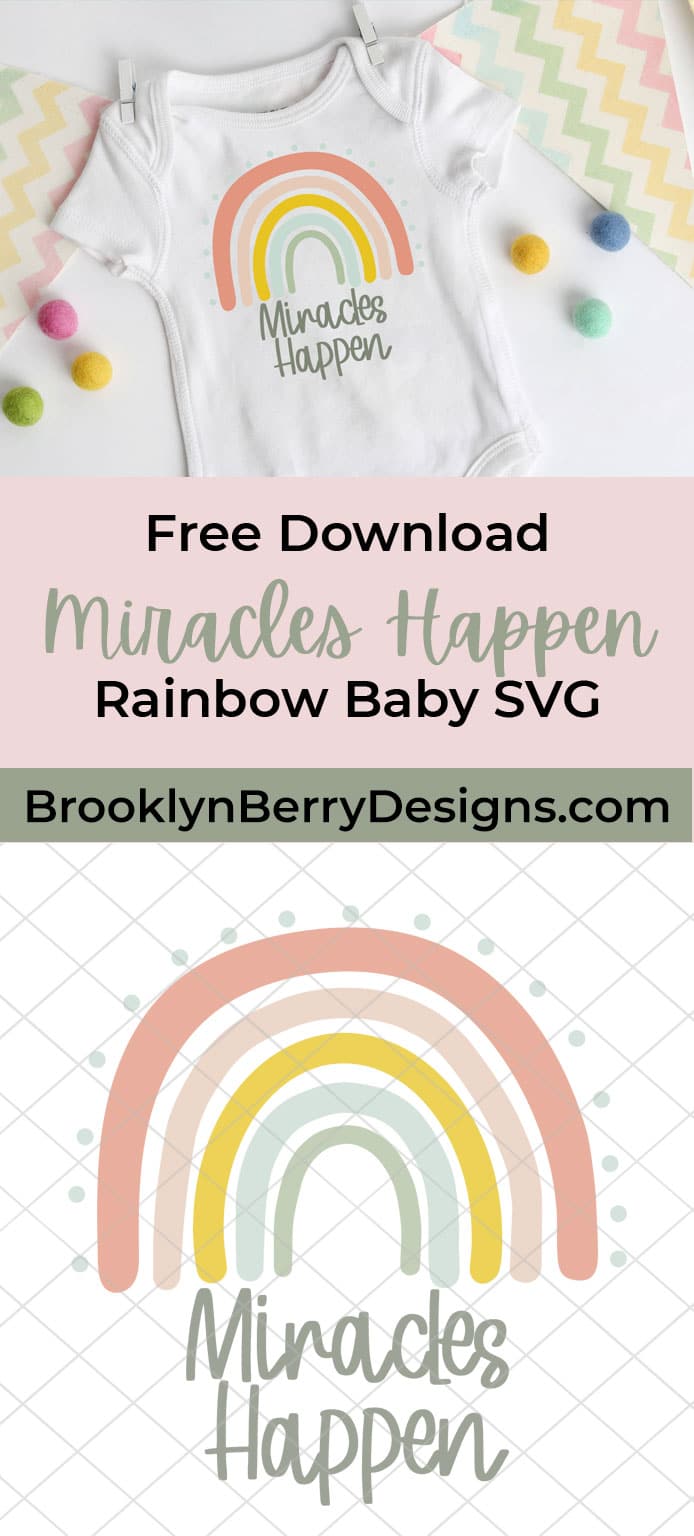 A rainbow baby is one that comes after a loss. While every baby is special, these rainbow babies have an extra special place in the hearts of their mothers and family. Today I am sharing a super sweet Miracles Happen rainbow baby SVG so you can make an adorable gift for your own special rainbow baby.
If you are a long time reader here, you will know that I struggled with infertility and needed to use various medical assistance to get my children here.
It is something that was hard to talk about, but when you finally do open up you make the greatest friends with The Women In The Waiting Room who can share in your experiences. (I have a few posts where I share my experiences, which you can read here).
This SVG design is a simple sketchy rainbow that I drew in the Procreate app on my ipad pro. The phrase Miracles Happen under the rainbow is a sign of hope and joy. What better way to share how special a baby is than by dressing them in a rainbow shirt!
Miracles Happen – Rainbow Baby Svg
This Miracles Happen rainbow baby svg is a free download for my email subscribers! Just keep reading to the very end of this post and you will find the form to enter your email. If you are already subscribed, don't worry, it won't sign you up twice, it will just send you an email with the link to download. Easy peasy!

Supplies Needed To Iron On:
Tips For Iron On Vinyl Projects:
Upload the free svg file to your cutting machine software (Cricut Design Space, Silhouette Design Studio, etc). Size the design to fit your shirt or totebag.
Remember to MORROR the design before cutting.
Shiny side goes DOWN on the cutting mat.
Weed away the vinyl that isn'y part of your design.
If using the Cricut EasyPress check out the Recommended Settings based on the materials you are using.
How To Use This FREE Svg File
For this months Totally Free SVG we are giving you 15 free baby shower svgs. These range from gifts for the baby, decor for the shower, or even a cute shirt for the mom-to-be!
I hope these projects get your ideas flowing and you can make DIY baby shower gifts for all the babies and Momma's in your world.
Helpful Tutorials To Get You Started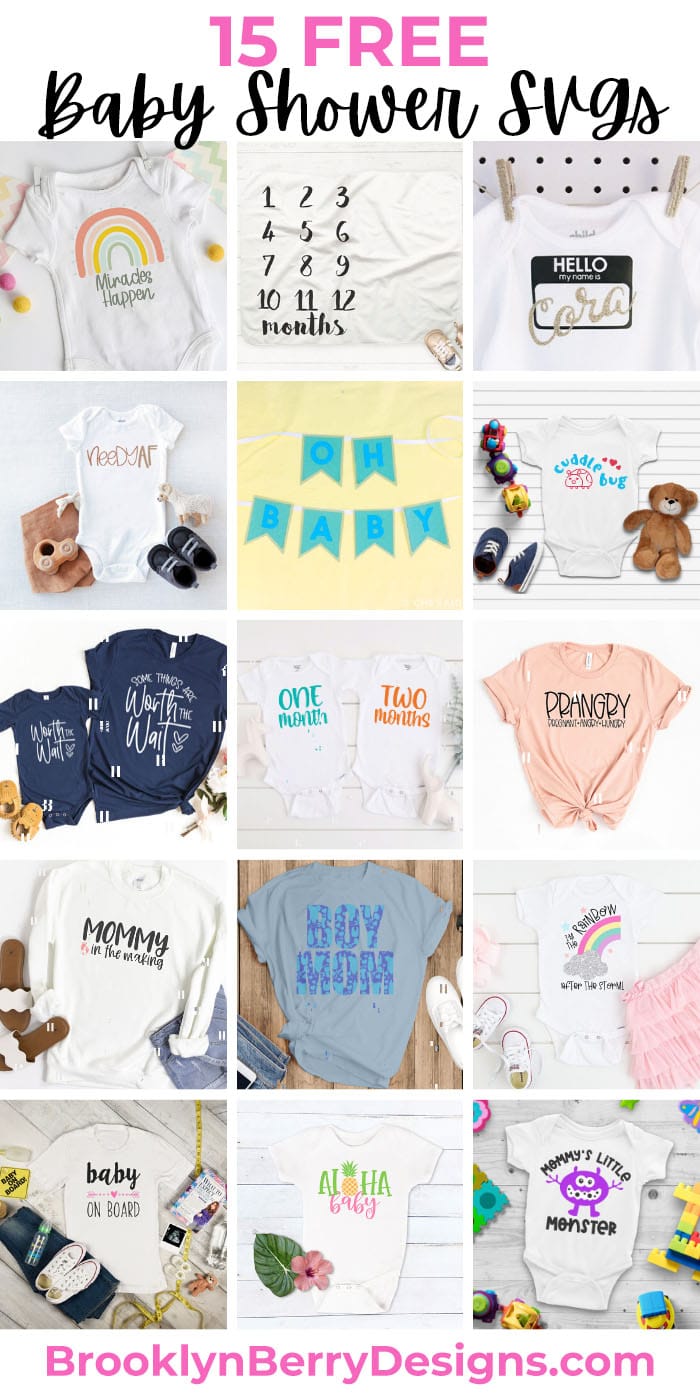 Here is a close up of the SVG files:
15 Free Baby SVG's From Bloggers
Looking For A Crafty Friend?

Download Miracles Happen Rainbow Baby SVG HERE